A Freyja Cigar with Rye Whisky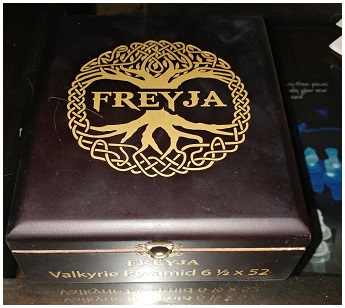 September 21st, 2017
"Great things come in small packages," the saying goes. Tabacleria Palma in the Dominican Republic is a smaller factory, and just happens to make the brainchild cigar of Emma Victorson (wife of our good friend, Jose Blanco) - the Freyja.
The Freyja is not what you'd call a 'girly' cigar - not by any strech of the imagination. Rather, it's more like a Viking goddess - strong, smooth, comforting and fierce, all at the same time. So for this review, I decided to pair it with some Dark Batch Rye Whisky from Alberta Distillers (get the name!).
Let's talk about the rye first. And when I begin to describe the cigar, you'll know why pairing the Freyja with this spirit represents a 'match made in Heaven'.