Our East-Coast Cigar Tour, 2017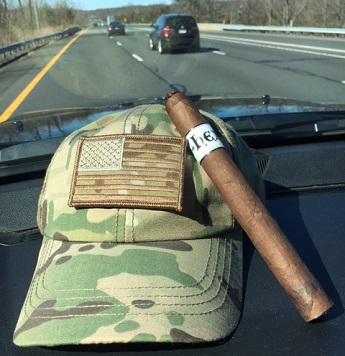 May 15th, 2017
10 days, 2900 driving miles, over 300 cigars acquired and 60-plus smoked along the way.
I always say that cigar people are nicest people you'll ever meet. And on this trip, we were fortunate enough to spend time with some really exceptional ones. We made new friends, met up with old ones and visited some very nice locations for buying and enjoying cigars.
My lovely wife, AKA 'Lady A', was my companion the whole way, and she helped me tweet photos of the cigars that I smoked as well as photos of some of the great places we visited. We also managed to play 25 games of pinochle with Aunt Virginia and Uncle Bob in Lakeland (when we got to Florida) – all around, a very productive exercise. However, the girls beat the boys in the tie breaking game 13-12.