Whisky Profile: Watch Out for Wolfburn!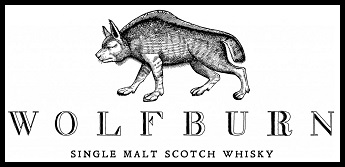 January 22nd, 2018
The whisky
Wolfburn Single Malt Scotch Whisky
46% alcohol by volume
Natural colour
Non-chill filtered
Once upon a time, there was a distillery located outside of Thurso in the County of Caithness, Scotland. Founded by one William Smith in 1821, Wolfburn (named after a local water source) operated rather successfully until its closure in the mid to late 1800s.
In 2013, malt whisky began to flow from a brand new Wolfburn, built in the Henderson Park area close to the site of the original distillery, about one kilometer from the Thurso railway station.