Macanudo Inspirado 'White' Robusto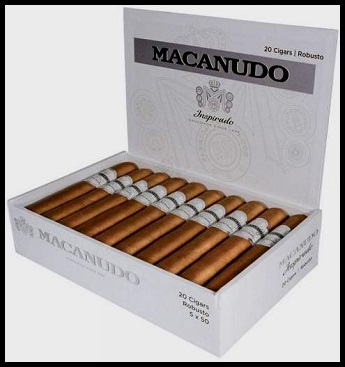 November 2nd, 2017
Macanudo. Now there's a name that brings many differing thoughts to mind whenever cigar smokers see or hear it! Speaking personally, the mention of Macanudo takes me right back to a time twenty years ago when I was just beginning my cigar journey. Little did I know at the time what that journey might entail.
Numerous seasoned cigar lovers count Macanudos among their starter cigars. Some have called them 'bubblegum cigars' or 'lightweights' (even to the extent of labeling them as 'for lightweights') due to their mild character. Many have stated they smoked Macanudos early on and then never returned to them.
For me, every single Macanudo I've smoked has brought me enjoyment. I find there is just the slightest hint of sweetness to their character. They've always been impeccably constructed, and have usually exhibited some of the smoothest and most visually appealing Connecticut-shade wrapper leaves available in the world of fine cigars.