Lucious Lyon Robusto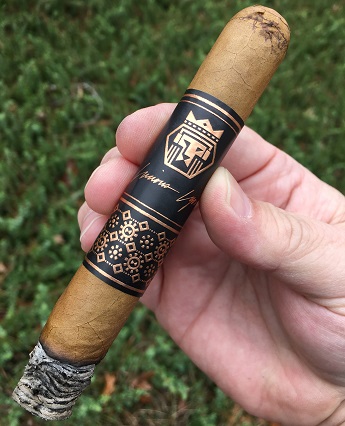 December 15th, 2016
Size of cigar: 5½ inches by 50 ring gauge
There have certainly been cigars inspired by television shows or memorable characters before – to name a few, Sons of Anarchy, The Sopranos and even Duck Dynasty. Now along comes the Lucious Lyon brand from Meier and Dutch of Bethlehem, Pennsylvania.
In case you're not familiar with the namesake character, Lucious Lyon is a renowned music mogul and charismatic anti-hero (portrayed by Terence Howard), and the protagonist of the hit show Empire. His story is not entirely dissimilar to that of the real life mogul, Jay Z.
At any rate, it is the essence of Lyon's life of luxury that this cigar hopes to capture. There are three vitolas in the line – a Robusto, a Torpedo and a Toro. The cigar I'm reviewing is the Robusto, which is the smallest of the three.