Starky Arias Joins AJ Fernández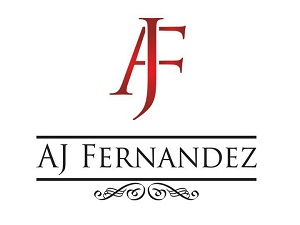 Miami, FL, February 5, 2018– AJ Fernández Cigar Company has hired former representative of Cigar Rings, SRL, Starky Arias as its new marketing director. Arias will assume the position starting March 1, 2018.
Arias brings many years of experience in the cigar industry, ranging from creative director of many popular brands to spearheading brand concepts and launches, mainly via Cigar Rings which prints cigar bands and packaging for most of the industry.
"Starky has been our go-to with most of our new brand designs and concepts, whether they are my brands or the collaborations I work on. He and I have always had an amazing working relationship and I finally asked him to join our team" says AJ Fernandez.
"Starky is a key addition to the team as our company continues to grow. His experience, knowledge and creativity will lead our marketing department into the future" says company C.O.O. Selim Hanono.
"I want to thank AJ and the entire team for this wonderful and exciting opportunity. It is an honor to join the team and get to work on all of the innovative projects. I've seen AJ grow throughout the years and the timing is now perfect" says Arias.
Raised in Cuba and steeped in the rich tradition of the Fernandez cigar legacy, AJ Fernandez produces unparalleled premium cigars in Estelí, Nicaragua. Ensuring superior quality, the day-to-day operations at Tabacalera AJ Fernandez Cigars de Nicaragua, are managed under the watchful eye of AJ and his father Ismael. Among the world renown brands hand crafted at AJ's factory are San Lotano, Enclave, New World, Last Call & Bellas Artes.