CWNews
Blender Willy Herrera Now With Drew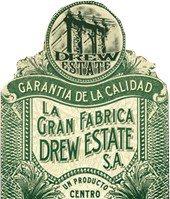 June 23, 2011
Thomas Bender (TommyBB)
Editor-in-Chief
With a very distinguished resume, full of brands that have soared in popularity and acclaim the last few years, Willy Herrera has joined Drew Estate. Through a company press release, Drew announced on June 23rd that Herrera had joined their efforts on June 15, said spokesman John Brooke.
Herrera counts, among his achievments:
overseeing and directing daily operations and production at Little Havana's El Titan de

Bronze (ETB) located on Miami's famed Calle Ocho for the last 6 years. Established in 1995, this family owned and operated "fabriquita" hand rolls cigars utilizing Cuban entubado techniques and manufacturers premium handmades for wholesale and retail sale. Also, ETB is the manufacturer for Miami Cigar's new Casa Miranda brand and the reblended Padilla "8&11" to be reintroduced at this year's IPCPR tradeshow. ETB will continue to be operated successfully as an independent factory under the watchful eye of its owner, Sandy Cobas.
Herrara will be based at Drew's factory in Estelí, Nicaragua, where he will create new blends for Drew Estate, but bearing his own brands. As Executive vice-president and Drew co-founder Marvin Samel tells it, there will be a good deal of autonomy for Herrera. "Almost a factory within a factory, so as to allow him to succeed on his own merit. Ultimately the intent is for there to be brands that are not only 'Willy Hererra' by name, but are ones that are truly those of his creation and efforts, not just some marketing gimmick."
Company president Steve Saka, sees tremendous possibilities for this partnership, as well. ""We are very excited to be adding Willy to the team. Six yearsago when I joined Drew Estate many thought I was crazy, but I saw something in JD, Marvin and the company that many didn't. I knew they could become world-class, master cigar makers and that they were capable of doing much more, they just needed to be directed and nurtured."
Even more optimistic and effusive in his praise is co-founder and company namesake Jonathan Drew, who envisions this as a very large step in the company's sustained growth.
"What I respect most about Willy is that he's authentic. Let me explain further. When I moved to Nicaragua to manufacture cigars in 1998, I onlyknew how to blend. I knew nothing about the inherent characteristics of heavy leaf, how to determine good crops from bad, how to ferment tobacco through pre-industry, or how to make the entire process functional in a factory

setting. It took my young team and I many years to become what we have and we learned through the school of hard-knocks. Nothing came easy." Drew continues, "Watching Willy make magic in his small factory in Miami was inspirational to me and a major reason why I pursued the new relationship. Willy ran his factory for over six years, including the purchasing of tobacco, curing, blending and quality control - he has earned his rank as a real manufacturer, plus he's humble, honest, and cool as hell. He's a real Don."