First Look
A look at the newest cigars. If you have a cigar most of us haven't seen yet, send us a regular photo, digital photo or scan of a photo and we'll include the cigar on this page. Contact the News Editor for details.
Quesada 35th Anniversary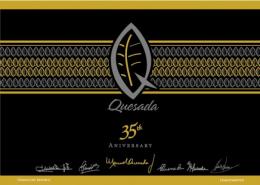 On June 29th, 2009, Davidoff of Geneva played host to the pre-release party of the Quesada 35th Anniversary cigar. The Quesada family, now in business for 35 cigars are normally represented by Manuel "Manolo" Quesada who has headed their company, MATASA. But this night saw the entire family gather to present this milestone cigar, together. In her remarks, Patricia "Pachy" Quesada Vega commented upon this family endeavour and the high regard in which she holds her father.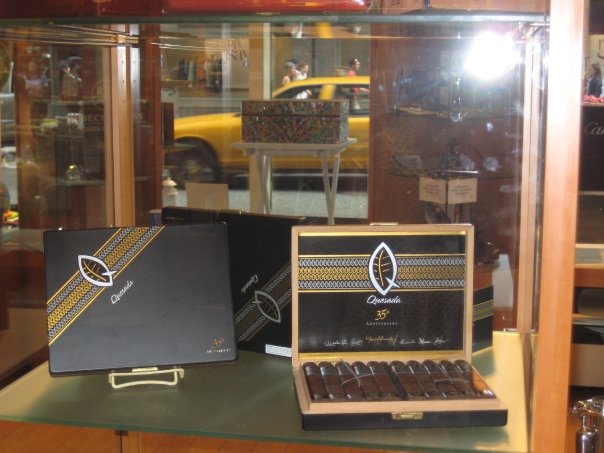 "It gives me great pleasure to introduce the people standing before you (in case some faces are not familiar): my sister Raquel, my cousins Esther, Hostos, Terence, Blondie and myself Pachy Quesada. We are the fifth generation of the Quesada family or as my father calls us "The Young Ones!"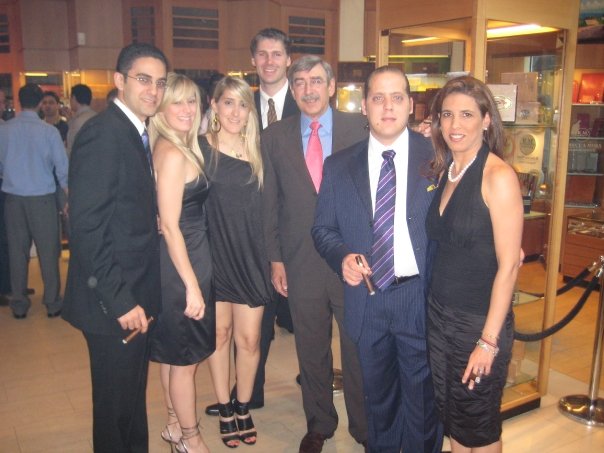 I believe it is safe for me to say that all of us here tonight share the same passion: cigars!

Tobacco has been an essential part of our lives since the day we were born; the aroma of a cigar instantly transports us back to our childhood. As children, our grandfather would take us to the warehouses and the factory so we could play on top of the bales and among the cigar makers. I am sure that if you ask any of us for a story about tobacco bales, and hide and seek we would have plenty to tell. These experiences are what characterize us as Quesadas!!!
The love for tobacco, and this industry, is something we all carry in our hearts, our souls, and even in our senses; and that is what has kept us going, and will continue to keep us going for more generations to come. It has been a long but pleasant journey, as well as an honor for each member of the Quesada family to carry on this tradition.
Tonight we are here to honor a man that has dedicated 35 years of his life to fulfilling his passion for cigar manufacturing, an art he truly carries in his heart and soul and has graciously passed on to us, the 5th generation standing here before you tonight. Of course I am talking about my father Manolo Quesada, a mentor and friend to us all. [ call Manolo up next to us]. His hard work and consistency throughout the past 35 years have been an example we all follow and also wish to pass on to future generations!!!"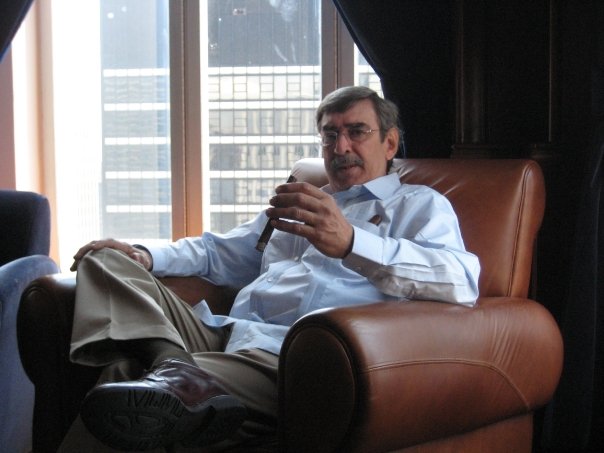 As for the cigar, it has been through many stages of development and blending.
"We began by trying different tobaccos by themselves to see what was "new" and available in terms of flavor. It was important to us that we create a cigar that tastes great and burns great…so we created this cigar with our sense of taste and sense of smell.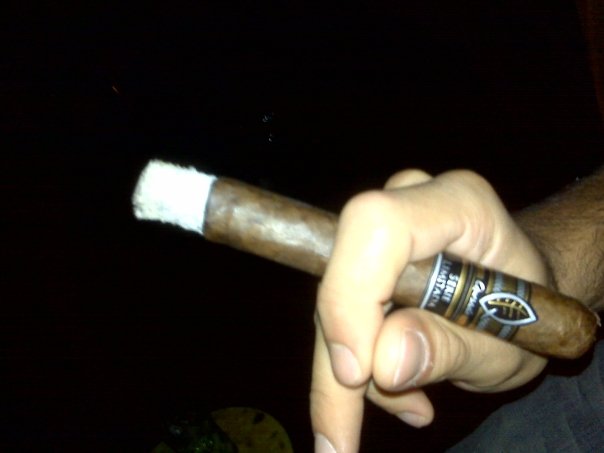 "We came across a wrapper tobacco called Araparica. Though most common in Brazil, this particular one was from Ecuador, and really stood out as something new and different… Thinner than typical Brazilian grown Araparica, with better combustion and more balanced flavor. Although there are some slight imperfections in the color of the wrapper leaf, the flavor, combustion and aroma far outweigh any color issues that exist.
"As we smoked other tobaccos, we looked not only in the inventory of aged tobaccos in our warehouse, but also new tobaccos including the most recent from our 2008 crop. To our surprise, despite the youth of this tobacco, it had incredible flavor, wonderful complexity, and just something that was exciting. It was like discovering a hidden treasure. We knew this tobacco had to be used in this blend.

For the binder we used the 2008 crop tobacco which is Criollo 98 cuban seed grown in the Dominican Republic, and for the filler we used one leaf of the same 2008 tobacco and blended it with Havana Vuelta Arriba ligeros from the Navarrete region in Dominican Republic, as well as some ligeros from the Estelí region of Nicaragua.
______________________________________________________________________________________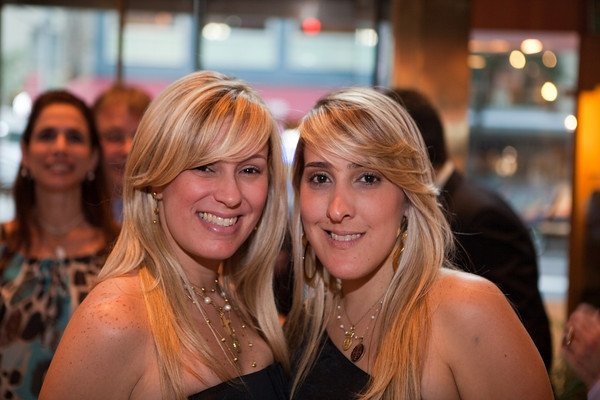 Raquel and Patricia Quesada Vega
In a preliminary tasting, I noticed a sweet, almost raisiny flavor before lighting. The first part of the cigar showed it to be a solid medium body smoke, with a near perfect draw and LOTS of smoke. It got a touch sweeter, but not a cloying sweet, as it burned and the flavor changed and got a bit more complex as it went. And while the flavor didn't get overpowering, it had a definite "kick" after the halfway point. This is not an offical Cigar Weekly Review, but only my own observation and experience based on my first partaking of the Quesada 35th Anniversary.
___________________________________________________________________________
Thomas Bender (TommyBB) is a husband and father of two who hails from Greater New Orleans, Louisiana. He enjoys fine cigars, good food and even better friends, usually at the same time in some form or fashion. Often times, at least in the fall of the year, these activities are also tied to following the Fighting Tigers of Louisiana State University. A database librarian at Xavier University of Louisiana, and Church musician, he spends entirely too much time and keystrokes perusing internet forums and doesn't know when to stop typing once he gets there.