Interviews
Cigar Weekly Interview with Martin Mayorga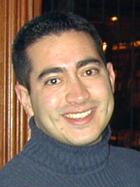 CigarWeekly:
Please give us a little background, how did you get started in the cigar business? How long have you been in the cigar business?
Martin Mayorga: I grew up in Managua, Nicaragua. My dad and his friends smoked cigars (all the time) and my father volunteered to make trips to Esteli to pick up their favorite cigars, which were Joya de Nicaragua. I went with him on his second trip and after that I was hooked. The Cubans that we used to visit were really friendly and hospitable. I loved the sounds and the smells of the factories and was amazed by the acreage of the fields. Best of all, they cooked great food! I began traveling back to Nicaragua after the first democratic elections in 1989. I brought back plenty of cigars for friends, etc. By my third trip, I found myself taking orders from my friends', professors, and my neighbors. When I was a senior in college, I decided that I wanted to do something that I really enjoyed, so I ripped up an offer to be an investment banker in New York and I dove into the cigar industry. I created a brand called "La Cosecha" by designing bands and labels on my desktop and having them printed by a local company. It seemed natural to approach Nestor since I'd met his family when I was three years old and was becoming close friends with them through my constant trips to Esteli. The rest, as they say, is history.
CW: Tell us about your current cigar line. What tobaccos are used?
MM: In the natural blend, we use all Nicaraguan tobaccos. The filler and binder leaves are from Esteli, Jalapa, and Ocotal. The wrapper is the H2000 grown in Esteli by Nestor Plasencia. In the maduro blend we use filler and binder from the same areas, but we use a Costa Rican maduro wrapper that Nestor brings from Costa Rica to Nicaragua to be processed there. Both blends are straight-forward.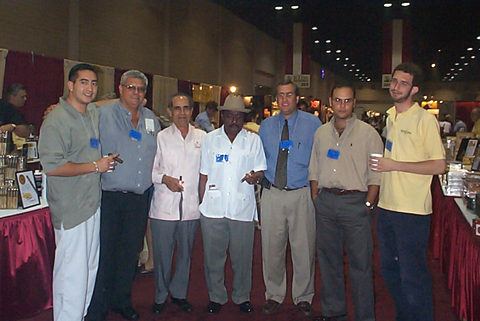 CW: Your cigars are made by Nestor Plasencia, correct? What's it like working with a legend like Nestor?
MM: Beyond being a legendary cigar manufacturer, Nestor is an all-around good person. Through the years, I've become very close to him and to his family. They're very devoted to what they do and they love their work. They are very generous with their employees, and they support the local community. It's nice to see someone in Nicaragua who is successful and still cares about the people down there. His wife is very active with a church community group and we've worked on some projects together down there.
CW: Many people enjoy your cigars and appreciate the low cost. How are you keeping your prices so much lower than others?
MM: The biggest key to keeping our prices so low is the fact that our sole distributor in the U.S. is Cigars by Santa Clara, JR's wholesale company. Lew believes in working on lower margins but building solid, long-term distribution for a brand. He can also get better pricing from guys like Nestor because he provides them with a majority of their business. He sells enough volume for us that we can work off of lower margins than most small, boutique brands. Also, I'm realistic about my position in the industry. I don't need huge margins because I don't have the overhead of a factory, farms, distribution, etc. Lew and Nestor are also very reasonable businessmen with long-term vision, so we were all able to work out a deal that made us comfortable.
CW: Any plans for a new cigar line?
MM: We're not looking to make any major changes or expansions on the line. The only thing that we've been working on is a run of glass-tubed toros, which will be round. I've always wanted to see Mayorgas in glass tubes. We're not planning on charging an extra $3 for the glass.
CW: What is the approximate production of your premium cigar business?
MM: Last year we did about 1.8 million cigars.
CW: You have an exclusive arrangement with Cigars by Santa Clara, the distribution arm of JR Cigars. And you seem to have a special relationship with Lew Rothman. What can you tell us about your relationship with JR Cigars and Cigars by Santa Clara?
MM: Well, as the exclusive wholesale distributor in the U.S. for Mayorga, we deal with Santa Clara constantly. That basically means that I deal with Lew Rothman, which is the biggest highlight of my cigar career. Sitting down with him to discuss plans for the line, orders, etc. is always a tremendous experience. This is a man that has lived the industry and has been a tremendous factor in it. All the while, he is extremely personable, honest, and humble. Most people would carry themselves much differently if they reached the level where he is. I've learned a tremendous amount from him and I hope to continue doing so for a long time.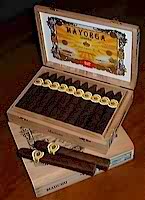 CW: In addition to enjoying your cigars, lots of our members enjoy your coffees. How did you get into the coffee business?
MM: Growing up in Latin America, it is customary for children to drink coffee at an early age. I started drinking coffee when I was four. The biggest impact was the fact that I have an uncle who grew coffee in Matagalpa, Nicaragua. He was one of the first ever Specialty coffee farmers. He also roasted his own coffee on the weekends for re-sale to hotels, restaurants, embassies, etc. It was also exciting for me to see the green beans come out nice and brown and smelling great. My uncle taught me to roast as I began traveling to Nicaragua in 1989. He even came to the US for a month to help me set up the roasting business. Through his connections in the farming end, I've been able to secure some of the world's best coffees.
CW: Are there many parallels between the cigars business and the coffee business?
MM: There are so many, it's unbelievable. We're in a mini-boom in the Specialty coffee industry and it's reminiscent of when I started in the cigars. It may sound stupid for a 28 year-old to say, but I've learned a lot from my experiences during the boom. I definitely made some mistakes and I watched a lot of people go out of business. The biggest similarity that I see is the hype factor. There are too many companies out there focusing primarily on marketing and neglecting quality. They package their coffees in nice bags, create uniquely named blends, and then throw some third tier commercial coffee in there. We're using the same approach of quality, consistency, and value in the coffee industry that has helped us to succeed with the cigars.
CW: Many people that are starting to roast their own coffee. Which part of your business is larger, roasted or green beans? And which areas do you believe will grow the most?
MM: The roasted coffee business is probably over 99.9% of the business for us. There is some growth in the green business, but most people aren't devoted enough to coffee to buy a roaster and go through the process. I personally think it's a great hobby, but I don't see it making an impact on the roasted coffee market.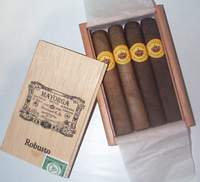 CW: What's next for Mayorga Imports?
MM: We don't have plans for any drastic changes in the cigar line. We will focus on the quality and consistency of the line and do our best to support and promote the distribution. While we are working with the cigars, we are also growing the coffee business. The growth there is tremendous. We actually have the luxury of turning away wholesale accounts.
CW: What cigars do you smoke other than Mayorgas?
MM: I really enjoy Padron maduros, Hoyo de Monterrey Excalibur Maduros, JR Ultimate Double Maduros, Sancho Panzas, and El Rey del Mundo. It's safe to say that I prefer Nicaraguan and Honduran cigars.
---
Member Questions

Toje: Do you plan on adding to the Mayorga line? Different wrappers, etc. You've got such a grip on the line you have, I'd love to see what you could do with a rosado wrapper or Cameroon.
MM: I'm so appreciative about the fact that the current line is doing so well, that I don't really want to make any changes that may compromise that. While line extensions seem to be a hot thing right now, I'm a firm believer that "if it ain't broke, don't fix it".
JGIORD: What flavor profile are you looking for with the H2000 wrapper and why did you select it? Have you ever considered rolling your cigars in the "round" vs. box pressed? What changes were made to the blend from the old Mayorgas?
MM: I really liked the H2000 when I first tried it in 1997. It had a very nice sweetness reminiscent of some Cubans that I've enjoyed. It was also aesthetically pleasing. I decided to work with it before it was the "next hot thing" in the industry. I like the box pressed cigars. It's just a personal preference. They feel good in my hand and they have a solid feel. I basically made a cigar that I really enjoyed. After all, how can you promote and sell something unless you absolutely believe in it? The changes from the old blend are tremendous. The production of the Classic line was a venture that I had with two Nicaraguans. We used Jalapa and Esteli filler and binder with an Indonesian wrapper. It was a mild, creamy blend that was basically the flavor profile that I enjoyed then. My tastes have since changed and so has the blend. I really believe that this line is more refined.
Dfrjr30: I know I can find your cigars all over the web, I was wondering if you are planning on selling them in more retailers stores in the future
MM: I plan on selling my cigars to Santa Clara. From then on it's a matter of which retailers see the value in carrying the brand. Santa Clara doesn't have reps out there, so we have to rely on word of mouth. Some retailers won't carry Santa Clara brands because they think that JR's has some sort of conspiracy to drive them out of business. My opinion is that those retailers are overpricing their cigars and I would rather not deal with gougers, so it all works out. Believe me, if you're looking for Mayorgas, it's not very hard to find them.
Renaissance Man: What do you consider to be the greatest challenges to the industry in general and to Mayorga specifically over the next one to three years?
MM: The industry is just shrinking down to a handful of very large and very powerful companies. They can afford to put out new lines constantly to keep the consumers' interest. They've also learned that there is some ground for them to gain in the $2.50 to $5.00 range. Just look at the Sancho Panzas. That cigar would have been $7 during the boom.
Rscearcy: I asked my local shop if he plans to carry Mayorgas and he told me he would never carry a cigar available to the public through JR. Has that been a problem?
MM: As I mentioned before, this has been an issue for some retailers. To me, it's a good selection process. They won't carry the brand because the competition with JR's won't allow them to gouge on them. We're more than happy that our cigars aren't on their shelves. The bottom line is that those who are looking for Mayorgas will go elsewhere and that tobacconist will lose customers because they have a shortsighted business approach.
Nolan: Have you thought about producing a signature line of ultra - premium cigars along the lines of Opus or PAM?
MM: People ask me this constantly. My reasoning for not doing this is two-fold. First off, I believe that your main line needs to be firmly established in order to gain the credibility to come out with an "ultra-premium" as you put it. Secondly, I'm not a very firm believer in that concept. There are few "ultra-premium" lines out there that are more than marketing hype and packaging overkill. I always tell people that if they're interested in the Mayorga Vintage line, they should leave a box in their humidor for a year. Then take the $125 you just saved and buy another three boxes.
CW: Thanks to Martin Mayorga for answering our questions.