Cuba Aliados Capa Clara
August 25, 2012


Cigar Weekly Reviews Editor Doug McGuire (Mad Dawg) tries the latest blend from the Reyes Family. Read more...
CW Member Review Gurkha Cellar Reserve XO
August 16, 2011


CW Member Jacob Krell (jsnake) submits this Member Review of the 6x60 XO model of the Gurkha Cellar Reserve Line. Orignally posted on jsnake's blog and the Reviews Forum of Cigar Weekly, this review was chosen by the editor for publication. Read more...
Cigar Weekly 2011 Blind Review # 2
August 08, 2011


El Maestro Paesano Cask Aged Petit Lancero El Maestro was known in Cuba as the Master Blender for his unique blending capabilities. He could blend any kind of taste you dare to ask for, and then, some. Here we call him El Maestro because he can roll any shape we dare to ask, and then some. In Cuba he was rolling Cohiba's and became one of the top craftsmen in the whole country. When he arrived in Miami he came to see us. We made room for his rolling table and we bought the tobacco. Now he is making the most beautiful cigars we've seen rolled right in front of our eyes. Read more...
Cigar Weekly 2011 Blind Review #1
July 26, 2011


Augusto Reyes Urban Robusto From the heavy Nicaraguan ligero content in the cigar, I expected a very strong, very peppery smoke. Instead, I would classify them as medium-bodied and, unlike some of the reviewers, I detected no trace of pepper in them. Instead, I got a kind of a musty impression from the pre-light flavors that persisted throughout the smoke. I kept waiting for the pepper to appear, or for the flavor profile to change, but neither happened Read more...
CW Member Review: El Credito El Perrito War of Flavors
July 14, 2011


Cigar Weekly member N99 shares his impressions of the newest product from "Team La Gloria" at General Cigars in this CW Member Review (these are individual member reviews which the editorial team finds illustrative, well thought out and informative.) Read more...
The Perfect Review?
November 10, 2010


CW Contributing Editor Jason Bolt (jb) outlines for us a recipe for constructing the perfect review of a cigar. As it turns out, the environment you smoke the cigar in may have more impact on your enjoyment of it (or lack thereof) than you might think. Read more...
Cigar Weekly 2010 Summer Series Review #1
August 03, 2010


Published Monday, Tuesday, August 3, 2010 Compiled by Doug McGuire (Mad Dawg) This long-overdue review is the second of a cigar in the Isabela line. The first (the Torpedo) was reviewed in November, 2009. John Piette, the Midwest Representative for Isabela Cigar Company, graciously supplied the cigars for this review, and provided the accompanying photos and some other key information about the cigars. As with the Torpedo, the Robusto presented a very sweet impression on the lips. Also as with the Torpedo, that impression tended to detract from the overall experience of the cigar, as reported by our panelists. Read more...
Quesada Trubuto
August 03, 2010


On the eve of the 2010 IPCPR show, Cigar Weekly gets a "sneak-peek" at the new offering from SAG Imports, and the "Q5" the Quesada Tributo; the second cigar created by the fifth generation of the Quesada family. Read more...
CW Member Review: Tatuaje Classic Especiale
July 29, 2010


Cigar Weekly member Jason Bolt (jb) submits another of his fine member reviews in the Cigar Review forum of the Community Forums and Discussion Groups, worthy of publication on the magazine itself This time it is from Pete Johnson's Tatuaje line, the Classic Especiale Read more...
CW Member Review: Rocky Patel 15th Anniversary Robusto
July 27, 2010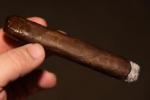 Cigar Weekly members Ben Lee (Mississippi Rifleman--also of Nice Tight Ash) and Tom Spicer (gpd11) of the Mississippi Gulf Coast give us a pre-release review of the heralded new Anniversary offering from Rocky Patel. Read more...
CW Member Review: J. Fuego Origen Original
July 06, 2010


Cigar Weekly Community Forums and Discussion Groups member and Reviews Editor Doug McGuire (Mad Dawg) submitted this review to the Cigar Reviews forum recently. CW editors will select and publish particularly insightful and exemplary posts by members from Cigar Reviews. Selected by Editor-in-Chief Thomas Bender. Read more...
CW Member Review: La Riqueza #4
July 01, 2010


Cigar Weekly Community Forums and Discussion Groups member Jason Bolt (jb) submitted this review to the Cigar Reviews forum recently. CW editors will select and publish particularly insightful and exemplary posts by members from Cigar Reviews. Read more...
CW Member Review: Cabaiguan Maduro
June 30, 2010


On occasion, exemplary, well-written cigar reviews, posted in the Reviews Forum of the Cigar Weekly Community Forums and Discussion Groups will be published as a CW member review. This is from CW member Ringo. Read more...
Review: Adorini Sorrente Deluxe Humidor, Part One
June 15, 2010


Cigar Weekly Contributing Editor Tim Hartmann (xrundog) is intimately familiar with the construction and repair of humidors. Tim was recently asked to receive and review one of Adorini's new humidors. This article comprises Part One of a two part series. (Tim will be sending the humidor on to another CW member for a further review to be published here later.) Read more...
CW Member Review: 601 Blue Robusto
February 12, 2010


Cigar Weekly member jb submitted this individual review to the Cigar Weekly Community Forums and Discussion Groups, Cigar Reviews, in January of 2010. Read more...
Cigar Weekly Blind Review # 2009-8
December 28, 2009


Published Monday, December 28, 2009 Compiled by Doug McGuire (Mad Dawg) This long-overdue review presented some interesting challenges. Because of the unique packaging of the cigars (details below), it was not possible to completely remove all identifying marks from them. Working with the manufacturer's representative, enough cigars to do the review were supplied without bands or logos, but the tubes in which the cigars were packed came embossed with enough information to identify them. Taping over that embossing and providing special instructions to the panelists provided some assurance that the review would be unbiased. Read more...
Cigar Weekly Blind 2009 Review #7
December 07, 2009


Isabela Torpedo This long-overdue review was both interesting and challenging. The interesting part was working with a cigar about which I had heard absolutely nothing until a package showed up at my house and I began communicating with a representative of the manufacturer. Isabela Cigar Company is a small operation in Miami, hand-crafting cigars in limited quantities under the supervision of Vicente Ortiz. Read more...
Hoyo de Monterrey Double Corona
August 24, 2009


Cigar Weekly Managing Editor Doug Kuebler (jazznut) offers his impressions of one of La Habana's benchmark cigars. Read more...
Review: San Cristobal de Habana El Principe
August 09, 2009


While not a disappointment, I will be laying the remainder down, for at least another year, before revisiting these. Read more...
Review: San Cristobal de la Habana
August 09, 2009


I have reviewed this cigar 3 times now, and am still impressed with each time I pick it up. I have almost smoked through 2 boxes of this code, and wish I had three more boxes. While the wrappers were different shades between the 2 boxes, each cigar has been a winner. Read more...
Cigar Weekly 2009 Blind Review #6
June 29, 2009


Vegas de Santiago Chaman Churchill (Capa Natural.)This is the third cigar from Vegas de Santiago that we have reviewed in 2009. The first two reviews were of cigars from the Secretos del Maestro line. â€úChamanâ€Â means â€úshamanâ€Â in Spanish, and the name was chosen supposedly to denote the â€úmagicâ€Â that went into their creation. Magic? Perhaps that's a bit strong of a word to use in describing a cigar, but our panelists certainly found much to like in these Churchills! Read more...
Wrapper Transplanting: Partagas Cuban Wrapper Transplant to an Oliva Serie V Lancero Filler and Binder
June 22, 2009


Cigar Weekly Contributing Editor Scott Glenn (bipolar) offers us a bold, and perhaps controversial, experiment... What would happen if you transplanted the wrapper from a Cuban Partagàs to the binder, filler and ligero of a domestic Oliva Serie V Lancero? Enjoyable smoke or 'Frankencigar'? Read more...
Cigar Weekly 2009 Blind Review #5
June 21, 2009


Padilla Hybrid 3-Cigar Vertical Tasting There are times when I find myself disagreeing with the panel's evaluation of a particular cigar, but this is not one of those times. I did not note material difference in flavors between the three sizes, and found construction to be somewhat problematic in all of them. The individual cigars I smoked all had looser draws than I prefer, and I found the flavors to be a bit on the bland side for my tastes. Read more...
Cigar Weekly Blind 2009 Review #4
June 01, 2009


Vegas de Santiago Don Luis Secretos del Maestro Cañonazo ('Capa D. O.')Published Monday, June 1, 2009 Compiled by Doug McGuire (Mad Dawg) This is the second cigar from Vegas de Santiago that we have reviewed in 2009. The first review was of another cigar from the Secretos del Maestro line, the natural wrapper Churchill: http://www.cigarweekly.com/magazine/reviews/03-30-2009/cigar-weekly-blind-2009-review--2 Much of the background information in that review is the same as for the current cigar, with the exception of the wrapper. The Cañonazo we reviewed came with the 'Capa D.O.', a special outer leaf selected by Don Olman Guzman, the man behind the blends used in VdS cigars. This leaf is a Caribbean wrapper displaying a smooth, oily texture and almost Oscuro-like dark hue. Also, the Cañonazos sent for this review had very unique packaging: each cigar came in an individual 'tubo' fabricated entirely from Spanish cedar! These containers had evidently been individually turned on a lathe, then smoothed and varnished. A very beautiful presentation for a very interesting cigar! Read more...
CW Review: El Original Maduro Robusto
November 12, 2001


Our reviewers clearly enjoyed this cigar. They liked the construction, which is first rate. They liked the rich,spicy flavor. And finally, they liked the strength, and it's definitely a strong smoke. In fact, they liked it enough to make it the 5th highest scoring cigar ever on Cigar Weekly! Congratulations to Bob Curtis and Island Smoke Shop, the exclusive distributors of El Original. The cigars can be a bit pricey, but that's to be expected from a small US-based manufacturer. Definitely worth having a box on hand for those times when you want something strong. Read more...
CW Review: Felipe Gregorio Robusto
November 05, 2001



Introduced in 1992, Felipe Gregorio are made with all Honduran tobaccos, for a full-bodied but smooth and sweet flavor. Havana seed Honduran filler, binder and wrapper from a single plantation in Jamastram. It is full-bodied with a mellow spiciness and earthy flavors, including nuts and herbs. A smooth, well-balanced, mildly spicy finish and an elegant, sweet aroma. Read more...
CW Review: Bahia Trinidad Robusto
October 01, 2001


Bahia Trinidad are made by Tony Borhani. The wrapper is a 1996 Corojo grown in Ecuador and the filler and binder are both Nicaraguan.The cigars were previously made in Costa Rica but the company has begun rolling all their cigars in Nicaragua, citing lower labor costs and the fact that most of their filler tobaccos were from Nicaragua anyway. Once the new factory is up and running in the fall of 2001, the company expects the prices for the Trinidad line to come down noticeably. Read more...
CW Review: Don Diego Reserve Maduro No. 4
September 24, 2001


I thought this was one of the better new cigars. Don Diego Reserve is a fuller-bodied extension of the popular Don Diego brand, aimed at today's more "seasoned" cigar smoker. I actually found it fairly mild -- almost medium -- bodied but with lots of earthy and leathery flavor. The flavor was somewhere between a typical milder Dominican and a heavy Nicaraguan puro -- probably a result of the Peruvian tobacco in the filler. The Connecticut Broadleaf maduro wrapper was dark and oily and smooth. At $3.70 each in box quantity, I would recommend these for a change-of-pace morning smoke. Read more...
CW Review: Montecristo #2
August 20, 2001


Created in 1935 as a new brand from Menendez, Garcia y Cia., then the owners of the H. Upmann brand, the name is reported to have been inspired by Alexandre Dumas' 1844 novel Le Comte de Monte Cristo. Read more...
CW Review: CAO Gold Robusto
August 13, 2001


As an experienced cigar importer, Cano A. Ozgener met with the dream team of Carlos Toraño and Nestor Plasencia for help in designing his cigar. After three years of development, the first CAO cigar was launched to acclaim from both the marketplace and the critics in 1995. The CAO Gold line was introduced in July 1996. The wrapper is Ecuadorian grown Connecticut seed tobacco. The binder and filler are Cubano Piloto grown in Nicaragua. Wrapper and filler are both aged for a minimum eighteen months before rolling. The blend was designed for a medium bodied taste. Read more...
CW Review: Flor de Copan Rothschild
August 06, 2001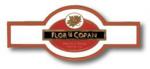 Launched at the 1999 Retail Tobacco Dealers Association show in Las Vegas, the Flor de Copan cigar from Consolidated is aimed at the more sophisticated cigar smoker. The combination of Honduran grown Cuban seed wrapper with the blend of Honduran and Nicaraguan filler produces a full-bodied, flavorful cigar, with hints of chocolate and spice. The binder is Honduran grown Cubanito. Consolidated has produced a rich, hearty and robust smoke. Read more...
CW Review: Bobalu Corojo Corona
July 30, 2001



Bobalu Corojo features what might be the most rare wrapper leaf on the market today. The Corojo wrapper is shade grown in Nicaragua. The binder is Habana 2000 and the filler is strong blend of Nicaraguan tobaccos. This is a spicy smoke that packs a big flavorful taste. Read more...
CW Review: Havana Republic Royal Corona
July 16, 2001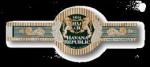 Havana Republic owns and operates some of the finest cigar emporiums in the country. The company currently has 4 retail locations, 3 in Florida and one in the Aladdin Hotel in Las Vegas, their most recent location. They also have their own line of cigars that are made in their own factory in the Jalapa Region of Nicaragua. The cigars are a Nicaraguan puro and are made with Cuban seed wrapper that is aged for two years. The cigars are then box pressed and aged 120 days in cedar vaults before shipping. Read more...
CW Review: Cusano Corojo Robusto
July 09, 2001



Ecuador has demonstrated an ability, through technology and climate, to replicate some of the finest wrapper in the world. An experimental crop of Cuban Corojo was harvested in 1996 and, while intended for Cuba, Michael Cusano of DomRey Cigars was fortunate enough to taste it and was impressed. DomRey Cigars purchased the entire crop (enough to wrap one million cigars) and created the Cusano Corojo - 1996 vintage. Read more...
CW Review: Leyenda Maduro Torpedo
July 02, 2001


Leyenda Cigars are produced in two sizes: Torpedo, 6.5 x 52 and the Corona, 5.25 x 42. Each Leyenda cigar is crafted by hand using only Vintage Estate Tobaccos. We finish each cigar in your choice of wrappers: Indonesian, Natural Brazilian Maduro or U.S. Connecticut Shade. Each Leyenda is aged for a minimum of six months before being hand packed into Spanish cedar boxes of ten. Leyenda's blend was awarded in both 1997 and 1998 one of Spain's highest honors the "Trofeo International Mejor Imagen de Marca". Read more...
CW Review: La Tradicion Cubana Robusto
June 25, 2001


Luis Sanchez began selling La Tradicion Cubana cigars in 1995. Sanchez' family has been involved in the cigar business since 1928 in the Pinar del Rio province in Cuba. Sanchez adheres to the tradional Cuban cigar making techniques and is committed to producing quality cigars at an affordable price. Read more...
CW Review: Fuente Sun Grown Chateau Fuente
June 18, 2001


This happens to be a cigar I enjoy and I expected it to score higher than it did. It lost some points for it's rustic exterior and for a lack of consistency and some found the flavor to be one-dimensional. Most called this cigar medium bodied with flavors of earth and cedar. A few reviewers also noted some pepper and spice. Read more...
CW Review: La Gloria Cubana Hermoso
June 04, 2001


The Hermoso is one of Ernesto's recent LGC line extensions and it's a great size for a quick smoke. Our reviewers were divided on this cigar. All agreed that it was a well-made and good-looking cigar. But when it came to the flavor, some enjoyed the medium-bodied, straight-forward flavor while others found it one-dimensional and boring. More than one person mentioned a chemical or sour flavor that may be the result of young tobacco. My guess is that El Credito hasn't shed it's habit of shipping cigars that need some aging after purchase. Read more...
CW Review: Rafael Gonzales Corona Extra - September 1999
May 28, 2001


Overall our reviewers seemed to enjoy this cigar. Although it's not a typical â€úCubanâ€Â powerhouse, several reviewers enjoyed its milder more woodyhoney like flavors. Some did run into burn and draw problems, which did hurt the overall scoring of this vitola. Read more...
CW Review: Padron Anniversary Maduro Principe
May 21, 2001


This was our first all-female cigar review and the reviewers cigar-smoking experience ranged from six months to six years. All but one enjoyed the Padron Anniversary Maduro Principe but they had trouble identifying it. Comparisons were made to La Luna's and CAO Anniversario Maduros, among others. But what is unmistakable is the cigar's first-rate construction and smooth, rich flavor. Our reviewers noted flavor nuances of coffee, earth and cedar. A bit pricey and difficult to find, but worth it. Recommended. Read more...
CW Review: Vegas Robaina Familiar
May 14, 2001


A relative newcomer to the Habanos S.A. line is Vegas Robaina, which was launched in 1997 in honor of the Master grower Alejandro Robaina. Robaina's family has been producing some of the finest wrapper leaves from the San Luis area of the Pinar del Rio region since 1845. Robaina's wrappers are used on some of Cuba's finest cigars. Read more...
CW Review: Mayorga Churchill Maduro
May 07, 2001


Most of our reviewers enjoyed this square-pressed Churchill. If they knew you can buy them everyday for less than $3.00 a piece, they might have scored them even higher! The quality is first-rate and the naturally processed maduro wrapper from Costa Rica is smooth and silky. The flavor nuances mentioned most often include earth, chocolate and toast. BigSteve's description of this cigars' flavor as a combination of a La Luna and a Padron Anniversario was right on. One of the top cigar bargains currently available. Read more...
CW Review: Perdomo'² Exponente Maduro
April 30, 2001


The Perdomo'² is a very limited blend of Cuban-seed tobaccos grown in Esteli, Nicaragua. The filler and binder crop have been specially aged since 1994 and the rich wrapper is subjected to two fermentation periods. Read more...
CW Review: Temple Hall Belicoso
December 18, 2000


This is the fourth Temple Hall cigar we've reviewed at Cigar Weekly. Three of them received 4 Stars and one received 3 Stars. This was one of the higher scores for a Temple Hall. Most of the reviewers enjoyed this cigar. Temple Hall is not a cigar you hear much about and it's certainly not one of the 10 Most Popular cigars. But the unique combination of Dominican and Mexican tobaccos, together with a Connecticut Shade wrapper gives this cigar a light, enjoyable flavor with a slight tangy aftertaste. Definitely worth a try. Read more...
CW Review: Macanudo Vintage Cabinet VI
December 11, 2000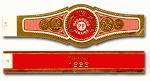 The meaning of â€úmacanudoâ€Â in Spanish is â€úbest of the best,â€Â or â€úfirst-rate.â€Â This definition is appropriate for the General Cigar line of the same name. The Macanudo Vintage Cabinet Selection line goes beyond this. The cigar makers at Macanudo look for the very best tobacco for the Vintage Cabinet line. The cigar makers' standards are so high that the Macanudo Vintage Cabinet line has only been produced four times; 1979, 1984, 1988 and 1993. General produced approximately 50,000 cigars of the 1979 vintage; 125,000 cigars of the 1984 vintage; 400,000 cigars of the 1988 vintage; slightly over 1 million cigars of 1993 vintage. Read more...
CW Review: Hamilton Reserve Robusto
December 04, 2000


Launched in 1996, by Consolidated Cigar, the Hamilton by H. Upmann line was one of the first celebrity cigars, named for actor George Hamilton. The Hamilton Reserve is a companion line also launched in 1996, featuring a Connecticut Shade wrapper instead of the Indonesian wrapper of the H. Upmann line.Mild, Dominican cigars usually get hammered here, so a 34.4 score is actually quite high, considering. They are well-made, with a mild, slightly sweet flavor and a woody character. The finish is short and dry. But at $8.00 MSRP for the Robusto, I can't help but think that without George's cut of $2 to 3 dollars, these would be a decent $5 dollar smoke. And George really doesn't need the money! Read more...
CW Review: Bahia Gold Churchill
November 27, 2000


The Bahia Gold was first introduced in June 1997. Tony Borhani and Don Douglas took two years to develop the blend. This blend represents the smallest production of Bahia Cigars totaling 300,000 cigars each year. The cigars are manufactured in the new Borhani/Douglas factory in Costa Rica. Read more...
CW Review: Perdomo Estate Selección Aristocrata
November 13, 2000


The Perdomo Estate Selección will not be sold through alternate distribution channels such as direct mail catalogs or over the internet. If you want the cigar, you must call or visit your local tobacconist. An intriguing aspect of carrying the Perdomo Estate Selección is that qualified retailers must sign an affidavit limiting availability of the Perdomo Estate Selección to direct, over-the-counter sales methods. Read more...
CW Review: Te-Amo Toro
November 13, 2000


Mexican cigars take a bad rap. They're well made and tend to be some of the least expensive smokes around. If you like maduros, you would enjoy the sweet, mild flavor of the Te-Amo Toro. Our reviewers described it as mild with lots of creamy smoke and a sweet, earthy flavor. At $3.35 each in box quantity, they're worth trying. Read more...
CW Review: Por Larranaga H2000 Toro Grande
November 06, 2000


The regular Por Larranaga line is very, very mild and I had hoped the introduction of the H2000 wrapper would give this line just a bit more oomph. Alas, they're still oomph-less. They are well made and the Dominican grown H2000 wrappers are beautiful to kook at. But markk said it best when he described the flavor as "extremely mild and airy." Not recommended. Read more...
CW Review: Don Diego Torpedo
October 30, 2000


We reviewed this cigar earlier this year and the final scores were fairly consistent. This group of reviewers enjoyed the Don Diego Torpedo slightly more. There were a couple construction problems, notably a tight draw or two, but in all, the cigars were expertly constructed with well-aged tobaccos. The flavor nuances mentioned include wood, spice, cedar and some sweetness. And even though the reviewers, as a group, are more inclined to enjoy more full-bodied cigars, they judged the Don Diego Torpedo to be worth 4 Stars. This is not an over-hyped brand with an expensive band, but a basic, good quality smoke for a reasonable price. Worth trying. Read more...
CW Review: La Tradicion Vintage 93 Robusto (tubo)
October 16, 2000


Introduced in 1993, the La Tradicion Cabinet Series is now among the top 20 best selling cigar brands in the United States. Read more...
CW Review: Romeo y Julieta Exhibicion No. 4
October 09, 2000


The Romeo y Julieta line of cigars was developed in 1875 by Inocencio Alvarez and Mannin Garcia. The brand was an immediate hit, winning gold medals in four universal expositions between 1885 and 1900. Romeo y Julieta was named for the lovers in William Shakespeare's tragedy. The brand also is traditionally credited with the introduction of the "Churchill" shape in honor of Winston Churchill. The full-flavored Romeo y Julieta brand is one of the most widely known Cuban cigar brands in the world today. Read more...
CW Review: La Tradicion Perdomo Reserve No. 5
October 02, 2000


The â€úPerdomo Reserveâ€Â, an extension of the cornerstone La Tradicion Cabinet Series brand, is a limited cigar collection box pressed Habano reminiscent of the cigars made in Cuba during the 1950's. The special, highly scrutinized blend is double-aged, Cuban-seed tobaccos that are specially commissioned to a private tobacco farm in the highly fertile region of Esteli, Nicaragua Read more...
CW Review: Montecristo #4
September 25, 2000


Montecristo, now one of the more famous Cuban brands was started in 1935 by Menendez, Garcia y Cia., then the owners of the H. Upmann brand. The name is reported to have been inspired by Alexandre Dumas' 1844 novel Le Comte de Monte Cristo. In 1997, the Montecristo #4 was reported to be the best selling Cuban cigar in the world. Why is it so popular? It's widely available, it's reasonably priced, and it is consistently mild yet flavorful. It's a favorite among those new to Cuban cigars as well as all but the most hardcore of aficionados. Read more...
CW Review: Arturo Fuente Cuban Corona
September 18, 2000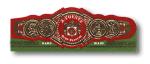 The Arturo Fuente line is the backbone of the Fuente cigar business. Well-made cigars in popular sizes for a reasonable price define the line. The line is named for Arturo Fuente, who started in the cigar business at the turn of the century. Carlos, Sr, his son and Carlos, Jr., his grandson have built Tabacalera A. Fuente y Cia into the largest privately held cigar company in the world. Read more...
CW Review: Dos Rios Esplendido
September 11, 2000



Originally introduced in 1997, Dos Rios received a rare double achievement â€" it scored a rating of 91 (Outstanding) and was also rated as one of the Top 25 cigars of 1999 by Cigar Insider. Incorporated in the standard Dos Rios blend is a deeply aged Nicaraguan ligero grown exclusively for the Perdomo family in Esteli. Bursting with flavorful Nicaraguan and Dominican tobaccos with a double-fermented Colorado (Ecuador) wrapper Read more...
CW Review: Don Tomas Cameroon Collection Perfecto #4
September 04, 2000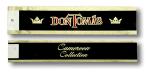 The Don Tomas Cameroon Collection is the newest line from US Cigars, the premium cigar division of US Tobacco. This brand combines the rich spicy flavor of genuine sun-grown Cameroon wrappers that have been aged for three years, with a Dominican binder and blend of filler tobaccos from the Dominican Republic, Brazil and Mexico. The binder and filler tobaccos have been aged a minimum of four years. Introduced in 2000, Don Tomas Cameroon Collection is available in five shapes, four of which are perfectos. This review was done by the Rat Pack, a group of cigar smokers in Arkansas that get together every month to try different cigars. And a great job they did, too! Read more...
CW Review: Padron 2000
August 28, 2000


Padron went to Nicaragua in 1970 to make cigars to fill his demand. After temporarily abandoning Nicaragua in 1978 due to the Sandinistas, Padron set up manufacturing in Honduras in 1980. The Padron's returned to Nicaragua in 1990. Read more...
CW Review: Perdomo2 Rhombus
August 21, 2000


Perdomo2 (pronounced Perdomo Squared) was introduced in 1999 at the RTDA Show from Nick's Tobacco Company. Nick's was started by Nick Perdomo in 1991 with just 2 rollers. Perdomo-2 features a box-pressed shape, Nicaraguan filler aged since 1994 and a Cameroon wrapper that has gone through two fermenation periods. Read more...
CW Review: La Tradicion Perdomo Reserve No. 2
July 24, 2000


Cigars with unique shapes make blind reviews more difficult. Most reviewers -- whether they knew the brand or not -- seemed to enjoy this figurado. The predominant flavor descriptions were "mild" and "slightly sweet". I would add "refined" to the list as well. The combination of the Rosado wrapper, together with the well-aged Nicaraguan filler gives this cigar a smooth, almost regal character. On the down side, some reviewers thought the flavor didn't have enough complexity. Everyone agreed on the construction, though, which was first rate. At $6.00 MSRP, I would say this cigar was an excellent value. Read more...
CW Review: Astral Grand Reserve Maestro
January 23, 2000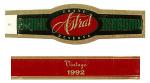 Launched in 1998, the Astral Grand Reserve Vintage filler is a blend of Dominican grown Piloto Cubano and air-dried black leaf tobacco from Mexico for a sweet and peppery flavor. The binder is from Mexico. The wrapper is an Indonesian shade grown Connecticut seed tobacco from 1992.When we reviewed the Astral Grand Reserve Beso (robusto) two years ago, our reviewers gave it 4 Stars and I enjoyed it as well. Although it was fairly mild, it was smooth and had a refined quality as well as a lot of flavor. This Maestro is also smooth and mellow, but because of it's size, it lacks the flavor and complexity of it's smaller brother Read more...
CW Review: Cusano Hermanos Corona
December 10, 1998


Our reviewers generally enjoyed this cigar as did the Cigarweekly.com editors. This is a well made, tasteful cigar that was very pleasant to smoke. Read more...
CW Review: Don Diego Grandes Maduro
September 17, 1998


Originally made in the Canary Islands, manufacturing of Don Diego cigars was moved to Consolidated's Tabacalera de Garcia factory in La Romana, Dominican Republic in 1982. The Don Diego cigars use Dominican grown Cubano Piloto and Olor for the filler, the binder is from the Dominican Republic. The natural wrapper is U.S. grown Connecticut Shade and the Maduro wrapper is from Mexico. The result is a mild to medium bodied cigar. Read more...