Flatiron Maduro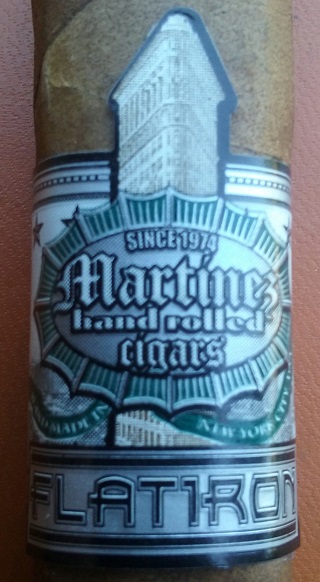 Fabricator: Martinez Cigars
Size: 5 inches x 50 ring gauge (box-pressed Robusto)
If you weren't born in New York City, here's the answer to the origin of the moniker 'Flatiron'. Apparently, in New York City, there exists a triangular, 22-story, steel-framed building located in the borough of Manhattan. This building was considered a groundbreaking skyscraper upon its completion in 1902. It sits on a triangular block formed by three streets. As with numerous other wedge-shaped buildings, the name 'Flatiron' derives from its resemblance to a cast-iron clothes iron.
The building, which has been called one of the world's most iconic skyscrapers, is a quintessential symbol of New York City. The neighborhood around it is called the Flatiron District, after its signature building.
The Flatiron Building was designated a New York City landmark in 1966, was added to the National Register of Historic Places in 1979, and designated a National Historic Landmark in 1989.
Under the shadows of this iconic structure, Antonio Genaro Martinez (1947-2002), who was known to everyone as Don Antonio, opened a storefront in 1974 – Martinez Cigars. This enterprise produced lines of premium handmade cigars.
Martinez was "an immigrant from the tiny town of Tamboríl in the Dominican Republic, and brought with him a vast wealth of knowledge and incredible talent for making some of the finest cigars imaginable".
The Flatiron series is part of the firm's line of premium handmade cigars, and is aptly named after the aforementioned building and neighborhood.
From the Martinez web site:
"Every day, we do our best to honor his memory and tradition. We hope that he would be proud of what Martinez Cigars has become."
"Since 1974, Martinez Hand Rolled Cigars Factory has produced some of the very finest cigars available anywhere in the world. All Martinez Cigars are made by hand in our factory in midtown New York City."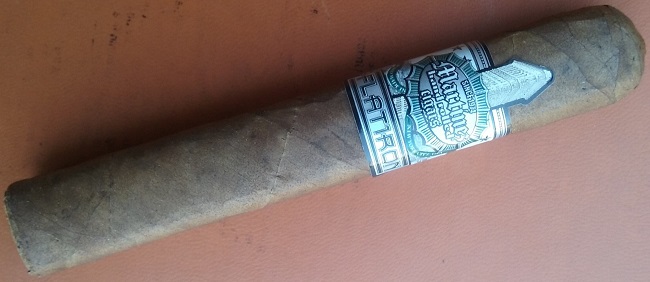 Martinez Cigar's Flatiron Maduro is a handsome cigar. It has a dark brown Ecuadorian shade-grown Habano wrapper with a matte finish, and is very smooth to the touch. The binder is Nicaraguan Broadleaf. This is a finely constructed cigar, sporting a very sharp box press with tight seams, small veins and uniform leaves. The filler is a proprietary blend of 5-year-old Nicaraguan leaves.
The cigar band is notable, due to it being a beautifully portrayed panorama of NYC, with an impressive front side showing the name of the cigar and the blend.
My sample squeezed well, with no hard or soft spots evident. The cold smell had an aroma of spice, earthiness, dried fruit (raisins, perhaps) and sweetness along the body. I used a straight-cut and a butane lighter to fire up the cigar.
My first puffs were of very sweet tobacco. The draw was good, and an aroma of woodsy smoke poured from the foot. Black pepper notes then arose, but were very well balanced, while a leathery sweetness dominated the flavor profile. Creaminess mellowed out some of the peppery spiciness, which persisted throughout.
A strong cedar tone, combined with some leather, showed up to mix in with the rest of the flavors. The pepper moved to the background, letting me know it was still there, but just barely.
I began the second third, and was enthralled with multiple flavors – sweetness, creaminess, cocoa, coffee, cedar and leather. As I suggested before, this was a manly stick – despite its looking like a chocolate candy bar. The burn then became uneven, requiring a minor touch up.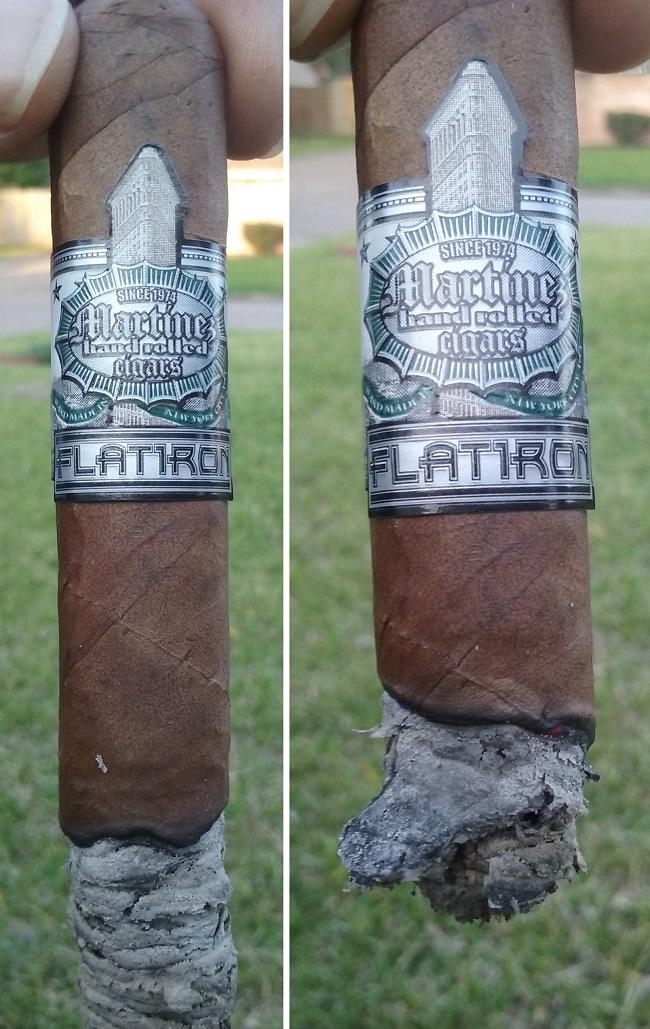 Entering the last third, the cigar continued to deliver a complex array of numerous flavors. Here, the fruity flavor wasn't of raisins. It seemed sharper, and I never quite pinned it down. This portion of the smoke finished with a move toward a medium-to-full strength, with only the slightest touch of nicotine. Overall, though, I'd say the strength in the last third was that of a classic medium-bodied smoke.
Using the Cigar Weekly scoring system, here's what I thought of the Flatiron:
Pre-light – 9
Light – 9
Draw – 9
Construction –9
Flavor – 8
Power – 8
Average – 8.67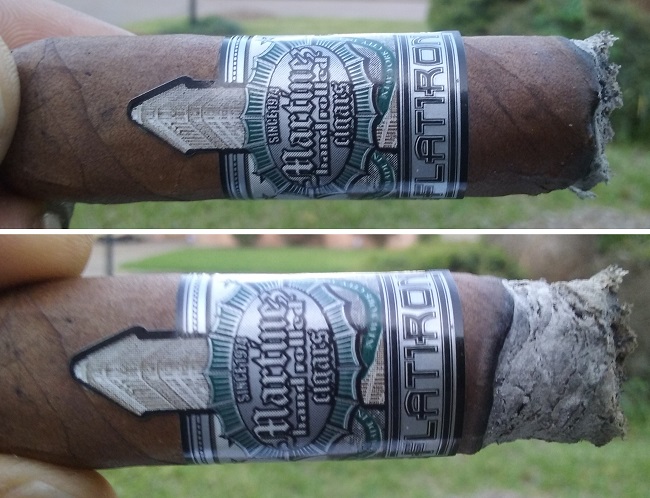 In my opinion, the Martinez Cigar's Flatiron Maduro more than lived up to the Martinez family's claim:
"Our flagship Flatiron Maduro is a rich, medium full bodied, ultra-premium cigar with a smooth, effortless and rewarding draw and consistent burn. It features our proprietary blend of 5-year-old Nicaraguan filler tobaccos bound in a sun grown Nicaraguan Broadleaf, and is finished off with a gorgeous, natural Ecuadorian wrapper. With flavor as prominent as its namesake New York City landmark building, this thick and deep, complex cigar provides the same complex spicy smoke with a long, satisfying leathery finish."
The Flatiron continues to honor Don Antonio's memory and tradition of crafting ultra-premium cigars. The Flatiron Maduro provides a rich, complex, and superiorly flavorful smoke that, as a small batch cigar, should cast a long shadow in the premium cigar world – an iconic past and a bright future ahead for Martinez Cigars.
I recommend it.