Matilde Oscura Corona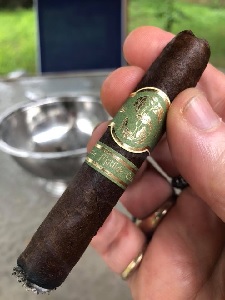 October 29th, 2018
The Oscura Corona has a smooth, dark and toothy wrapper. The bunch is firm. There are coffee aromas coming from the foot. The cold draw is perfect. This morning's beverage is a cold brew latte.

This cigar brings on the strength immediately, with lots of coffee and cedar in the flavor profile. The retro-hale is peppery yet fairly smooth. This is definitely a full-bodied cigar. The burn is very good.
In the first third, some spices appear on the tongue to add to the flavor profile. So far, the flavors lack the typical sweetness of an Oscuro and are more like those in a heavy Maduro. The retro-hale remains smooth with pepper notes, and the burn stays even.
During the second third, the strength moderates somewhat, although the flavor profile remains excellent. That pepper in the retro-hale has now increased slightly, but isn't overwhelming. The burn remains very even.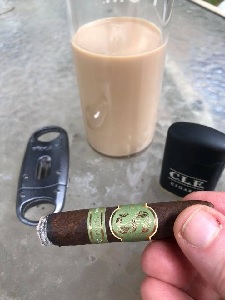 One problem I have encountered with this cigar is that it seems prone to go out, mostly after the halfway point.
Approaching the final inch, the burn becomes stable again and is very even. Apart from going out a few times, the construction of the cigar is very good. The complexity of flavors remains excellent. I rate the Oscura Corona 8.8/10, Joe Bob says, "Check it out."