REVIEW: La Palina Black Label Toro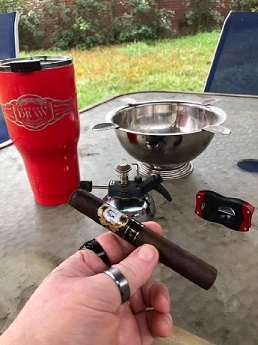 March 4th, 2019
This cigar has a very dark smooth oscuro wrapper. The bunch is firm. The wrapper and foot have the heavy aromas of an oscuro. The cold draw is perfect. This morning's beverage is a Chameleon Cold Brew Pecan.
The initial flavors are mostly Black Cavendish and Burley, much more like a pipe tobacco. The retrohale is very smooth. The burn is mostly even. It's pairing perfectly with the coffee.
In the first third the smoke settles into a more traditional oscuro with earth and leather in the flavor profile. There is a very light cocoa note in the retrohale. The burn remains fairly even.
During the second third the flavor profile remains consistent with a mild sweetness in the background. The retrohale is very smooth with a touch of black pepper. The burn has started running down one side and will require a touch up.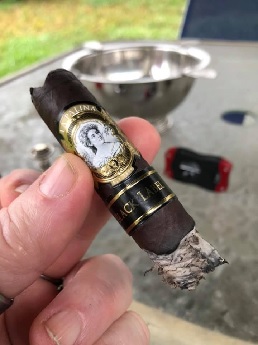 Approaching the final inch the complexity of flavors remains excellent. Very consistent. The retrohale continues to be smooth with a touch of pepper. The cigar continues to have burn issues. Overall a very pleasant experience. 8.8/10. Joe Bob says check it out.