JNV Don Jorge Habano Box Press
Hangman's Budget Pairings – Tales From The Lower Shelf
JNV Don Jorge Habano Box Press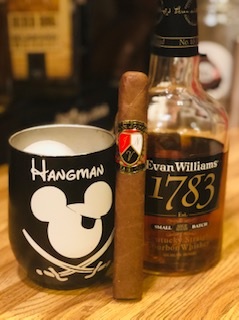 Vitola: Box Press Robusto, 6x54
MSRP: $5
Wrapper: Habano
Binder: Nicaraguan
Filler: Nicaraguan
This is the first installment of a new series that I hope will give you options for both cigars and spirits that are budget-friendly. I know everyone has a different budget, but for this series it will be set for cigars under $12 and spirits under $30. So let's get to it…
Today's pairing was pretty easy for me, because this is my "go-to" everyday pairing, The JNV Habano Boxpress with Evan Williams 1783 bourbon. The EW 1783 is a small batch bourbon that sells for about $18 for 750ml. I found it to be quite smooth with a little bit of a fruity hint to it.
As for the cigar, Don Jorge is one of the nicest guys I know and he makes the cigar that I smoke 90% of the time. He is basically a one man operation, doing all of the blending and rolling himself. All of his cigars across the line are $5 each and could easily be sold for twice that much without any hesitation.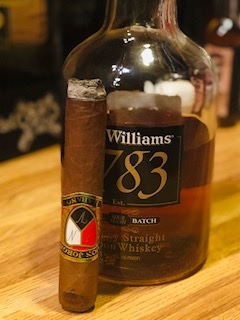 First Third
Very smooth draw with leather, spice and a slight hint of cocoa. The retrohale had a bit of a burn, but not enough to discourage further smoking.
Second Third
Much easier retrohale in the second third. I also noticed that the spice gave way to a much earthier flavor. The draw remained smooth.
Final Third
As you get into the final third, a creamy cocoa and leather flavor take over and add to the enjoyment of this cigar.
Conclusion
This is a great cigar. It doesn't have the full on cocoa flavor that the Maduro does, but this cigar holds its own. You can visit jnvcigars.com to learn more or place an order.
Rating
Pre-light: 9/10 (earth)
Light: 9/10 (easy to light)
Draw: 10/10 (great draw start to finish)
Construction: 9/10 (very good looking cigar)
Flavor: 8/10 (transition throughout)