DTT Timeshare Experience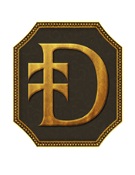 Dunbarton, NH – Dunbarton Tobacco & Trust® (DTT) is announcing an innovative virtual initiative dubbed with their tongues firmly planted in cheek called "The DTT Timeshare Experience". The program will be debuting in the 2nd half of July 2020 in response to the cancellation of PCA's Annual Trade Show for the cigar industry.

"Everyone is trying to figure out the best way to serve their Retail Customers and their own interests in this very topsy-turvy year of trade show and event cancellations. Most are doing virtual sales meetings, other are hosting virtual tradeshows and/or mini-physical travelling trade shows. Honestly, I do not know how these will work, but I am doubtful that any of these strategies are appropriate for our Select Purveyors currently when it comes to our brands. For us, sales have been solid and we are on track for another record setting year; this is thanks to steady growth with ever increasing turns and volume per turn. In my opinion, the best thing we can do is remain steady and continue to enhance our brands' value for our Retailers and their customers," states Steve Saka, Founder and Co-Owner of DTT.

He goes on to add, "So rather than focus on sales, we have created an interactive program that will educate and engage our Select Purveyors and any of their staff they wish to include. It will be focused on our products, industry trends, business strategy for continued growth, etc. in my typical no-nonsense manner. But 'man does not live on work alone', so we decided to spice it up a bit and jokingly bring in some elements of those really crappy timeshare pitches that we all endured as children whose parents just wanted the FREE whatever for listening. Now I cannot promise it will be good, but it will definitely be different and hopefully fun! And of course we will throw out some sort of deal or two at the end, but that will not be the primary focus – we want our Purveyors to buy our puros not because they are discounted, but because they are exceptional and serve the needs of the most experienced and discerning customers. "

About Dunbarton Tobacco & Trust, LLC Founded in 2015, Dunbarton Tobacco & Trust (DTT) has quickly become the premier craft manufacturer of ultrapremium handmade cigars. Founded by cigar and industry expert Steve Saka, a former Executive Consultant to JR Cigar and President and CEO of Drew Estate, with the singular focus to create only "Puros Sin Compromiso" – Cigars Without Compromise. Included within their portfolio are Sobremesa, Mi Querida, Todos Las Dias, Sin Compromiso, Umbagog and Muestra de Saka. DTT is the only company ever to be name the "Company of the Year" for three consecutive years by Halfwheel. For more information, please visit: www.dunbartoncigars.com.