Leaf by James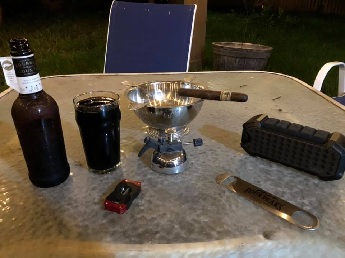 January 7th, 2019
This collaboration between Island Jim and James Brown of BLTC is a dark rustic looking cigar with distinctive tobacco notes from the foot. The cold draw is perfect. Tonight's beverage is a Goose Island Bourbon County 2018 Edition.
The initial flavors are earthy and somewhat sharp with a bittersweet finish on the palate. The retro-hale is lightly peppery with a touch of sourness. The burn is mostly even. The ale is quite strong and matches up well with the strength of the cigar.
When I spoke to Island Jim at the IPCPR, he said he had this cigar rolled because he really liked what James Brown was doing with Broadleaf. The results are excellent.