Punch Signature Robusto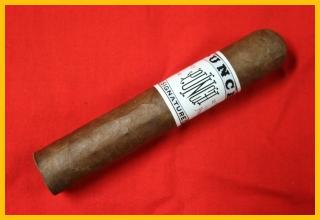 Size: 5 inches x 54 ring gauge
I've smoked cigars since the late 90s. And one of the main brands I smoked starting out was Punch. That being said, I've always had a soft spot for Punch cigars.
Over the years, I've smoked a lot more brands and developed more favorites. But I do find myself going back occasionally to Punch and Excalibur cigars.
General Cigars isn't known for stepping outside the box much. Most of its cigars are mild or, at most, medium bodied with a kind of standard, safe flavor profile. I've never been a really big fan of the Punch Rare Corojo, but I love the Punch Uppercut. So I was curious to see how I would like the new Signature.
I received a five pack of the Punch Signature Robusto from General Cigars, and loved the new look. All of the cigars appeared great, with smooth wrappers and perfectly applied caps. What really caught my eye were the bands. They almost had a retro feel to them – not the typical red, round Punch bands, but elegant, retro white ones with black lettering. There were pictures of the Punch puppet character – named Mr. Punch – on the backs of the bands to add a pop of color. They looked really good. I haven't seen the boxes yet. If they're anything like the bands, they should be winners too.
I clipped the cap and took a cold draw on the cigar. The draw was perfect, with flavors of rich earth and wood.

I lit the cigar up and started taking my first puffs. I was immediately hit with flavors of leather and cedar, as well as a hint of nutmeg and black pepper spice notes. When I retro-haled the cigar, the spice notes would really pick up in intensity. The cigar had a good balance, with some nice saltiness and acidity on the palate as well.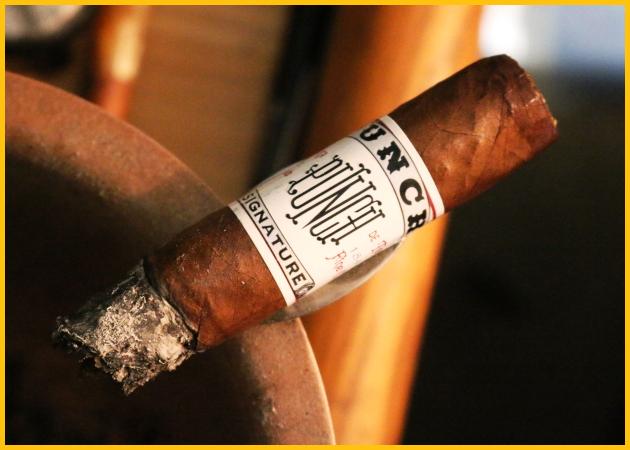 As the cigar neared the mid-point, not much changed in the flavor department. However, the cigar's body got fuller.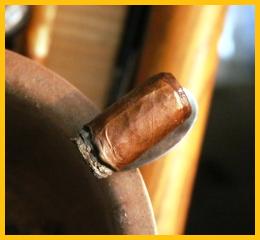 There wasn't really a change in the flavor profile until the final half of the cigar. At that stage, the cedar and leather notes became pretty strong, and the spice notes faded.
This wasn't a complex cigar by any means, but it was very flavorful. The cigar smoked extremely well, and was very smooth.
I'm totally impressed with the cigar. It is a fine addition to the Punch line up. The body of the cigar is higher than that of all the other Punch lines, so it's definitely a welcomed addition to the fold. Overall, it is an outstanding edition to the Punch portfolio, and one that you should definitely not miss – especially at that reasonable price point.
__________________________________________________

Ben Lee (Mississippi Rifleman) is an avid cigar aficionado with a wealth of other interests, including history, wine, cooking, music, hunting and numerous other sporting activities. Ben resides with his family in the Gulf Coast region.