Plasencia Reserva Organica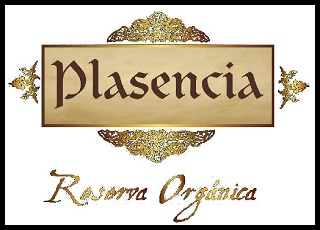 Editor's Note: Each week, our friends at Cigar Guys Radio Show, based in Atlanta, GA, do a review called 'The Cigar of the Week' on their radio show, which can be heard Saturday mornings on AM1230 ESPN the Fan 2 (WFOM radio) from 9AM to 11AM. That review is printed (in its entirety) here on Cigarweekly.com, usually on the Monday following its broadcast.
The Cigar Guys Radio Show Smooth Draws Pick of the Week
THE CIGAR
This week, Alan and Gary selected the Plasencia Reserva Organica for reviewing.
BACK STORY
The Plasencia family has been growing tobacco, and producing cigars, for five generations. The family's roots go back to Cuba.
With factories in Honduras and Nicaragua, Plasencia Tobacco S.A. grows more than 3,000 acres of tobacco in both countries, and produces over 35 million cigars by hand a year. The company has over 4,500 employees. It issues cigars with its own moniker as well as rolling for other cigar company clients like 1502, Rocky Patel, Alec Bradley, Royal Gold, Gurkha, 262, Jesus Fuego and a host of others.
But the real back story starts with Nestor Plasencia's son, Nestor Andrés Plasencia. Nestor Andrés graduated from agriculture school in December of 1998, and started working full time for the family – organic tobacco being his first project. After much trial and error, the Reserva Organica blend was launched – a 100% certified organic cigar resulting from farming methods free of chemicals and pesticides.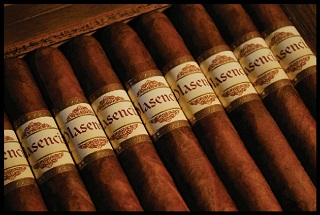 THE CONSTRUCTION
The Plasencia Reserva Organica is produced in Esteli, Nicaragua. It is a Nicaraguan puro, meaning that the wrapper, binder and filler tobaccos are all from Nicaragua. Tobaccos from Esteli and Jalapa are used. The construction is impeccable, with the cigars being triple-capped, double banded and available in seven sizes (in boxes of twenty).
THE DRAW
The Plasencia Reserva Organica reviewed offered a slight resistance in the draw, and produced a large volume of sweet spicy smoke, making the taste profile easy to enjoy.
THE CIGAR TASTE PROFILE
The Plasencia Reserva Organica was a mild to medium bodied cigar. It displayed a pure, natural tobacco flavor, with notes of wood, coffee and nuts. I noticed hints of toasted cedar along with traces of creamy nutmeg and white pepper. The cigar was complex, well balanced and very mellow.
DOES IT GET A BUY RECOMMENDATION?
Generally, if offered the choice, I will go for organic, non-GMO, free range whole food. So I like the idea of an organic cigar.
The blend of the review cigar was satisfying, and I enjoyed my smoke. When I consider the pedigree and price, it's a cigar I would light up again. I feel this would be a great morning cigar – or anytime a mild Nicaraguan was called for, for that matter. The Plasencia Reserva Organica gets a 'Smooth Draws' buy recommendation. I guarantee you will not be disappointed.
GARY:
Savant, do you think we are seeing a trend develop for organic cigars with the advent of the Plasencia Reserva Organica?
ALAN:
Doc, in my opinion, no – at least not yet. One cigar does not make a trend. Only time will tell. Plasencia has spent a lot of time and money on this project. I think that most growers and producers will have an attitude of no need to fix what's not broken. And there is no need to gamble profits to experiment with a fad. Now, with all that said, if the Plasencia Reserva Organica become a highly rated cigar – if it places in the top ten, say – then you will see a trend emerge.
__________________________________________________
Alan 'The Cigar Savant' Friedman & Gary 'Doc' Laden
Co-Hosts, Cigar Guys Radio Show

Saturday from 9 AM - 11 AM
Personal:

This email address is being protected from spambots. You need JavaScript enabled to view it.
Company:

This email address is being protected from spambots. You need JavaScript enabled to view it.
Website: Cigarguysradioshow.com
Follow Our Sunday Cigar Herf: #CigarHerf
Facebook: Facebook.com/Cigarguysradioshow
Instagram: Instagram.com/Cigarguysradioshow