A Cigar's Tale Review VII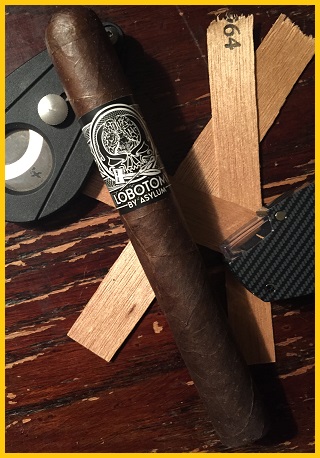 Cigar name: Lobotomy
Wrapper: Nicaraguan
Binder: Nicaraguan
Filler: Nicaraguan
Vitola reviewed: Toro (6 inches x 50 ring gauge)
Strength: Medium
Price: $4.20
Visual
My cigar review ritual begins by looking at the overall appearance of this cigar. It is a very aesthetically pleasing cigar. The dark chocolate Maduro wrapper is almost Oscuro looking. I observe two prominent (yet small) veins, and seams that are slightly visible but tight. I see no blemishes, and note the firmness of the cigar, which has only one soft spot near the beginning of the last third. Overall, the construction is done very well.
Cold aroma
Holding the cigar under my nose, I pick up some cocoa and tobacco off the wrapper. The foot brings still more scents – coffee with cream, toffee, caramel, cinnamon, smoke and a slight raisin note, all coming together very nicely.
Cold draw
After I cut the smooth cap, I take in my first cold draws, and notice an effortless draw. Some of the flavors I take note of are black pepper, cinnamon, coffee and black cherry. I am already excited about what is in store for me.

1st third
After I toast and light this Lobotomy from Asylum (a Famous Smoke Shop exclusive), I take in the flavor profile. Some of the flavors I begin getting include black pepper, dirt or earth, oak and a slight hint of toffee. The combination of taste sensations is fantastic.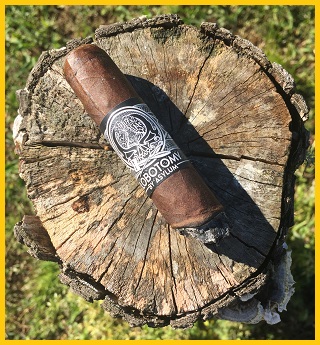 2nd third
Moving into the second third, I am introduced to some new flavors. I begin to note (along with the black pepper) some crushed red pepper, coffee, toast, caramel and raisin. Up to this point, the cigar has been very smooth and pleasing, with a creamy texture.
Last third
As enter the final third, I begin to get a kind of pipe tobacco note with more earthiness, oak, toffee, toast, ground coffee, dark chocolate and faint charcoal. The ash has maintained a light gray coloring, and the burn has been nice.
Thoughts
Where to begin? As I smoked this cigar, the heat brought out the oils visibly on the wrapper. There was a very nice retro-hale throughout. The aroma was very nice, and the whole experience was very, very pleasing. I found that the price represented a very great value – I would easily pay twice as much for this cigar. In fact, I think the Asylum Lobotomy is priced well below what it is worth.
This very complex Nicaraguan puro is a must box purchase. Christian Eiroa has outdone himself again with the cigar. Thanks goes out to Famous Smoke Shop for providing the samples to review. I always appreciate the opportunity to review a cigar I have never tried before.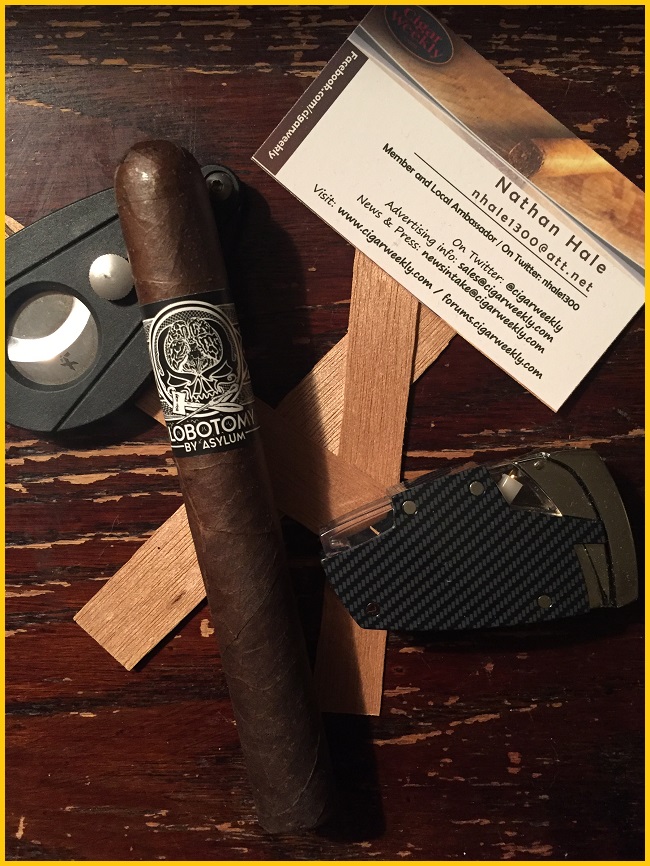 Numerical rating
Pre-light: 9
__________________________________________________
Please like my page at www.facebook.com/ACigarsTale and follow me on Twitter and Instagram@nhale1300>