Romeo y Julieta House of Capulet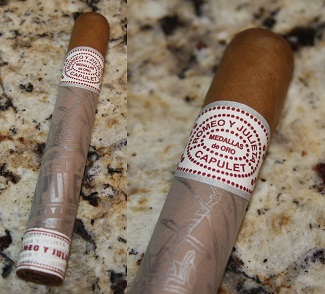 When first glancing at the Romeo y Julieta House of Capulet, my initial thought was, "What an elegant presentation they've done with this cigar." The cigar was dressed in a traditional RyJ-style band (found on many of their cigars) – a white band with red lettering towards the head of the cigar, as well as one surrounding the foot. Covering the cigar between the bands was a nice silver-etched translucent wrapper. Like I've said, an elegant presentation, and one that gave much anticipation as to what was to be discovered underneath.
This was a Romeo y Julieta cigar manufactured as an exclusive for Famous Smoke Shop. On behalf of Cigar Weekly, I would like to express a big thanks and my personal gratitude to Famous Smoke Shop for the availability of these cigars for review!
Cigar Specs (per Famous-Smoke's website)
Shape: Toro
Size: 6 x 52
Filler: Honduran & Nicaraguan
Binder: Nicaraguan
Wrapper: Ecuadorian Connecticut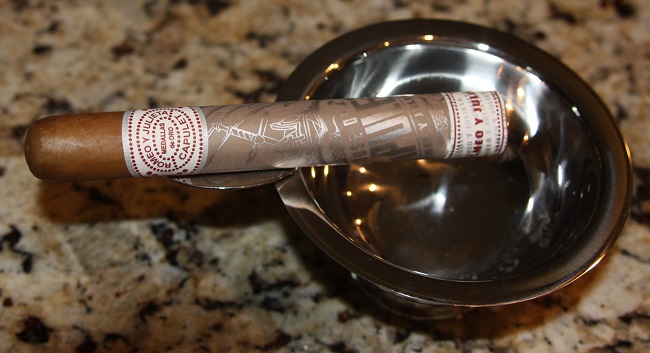 After removing the translucent covering and band around the foot, a perfectly smooth golden wrapper was revealed. There was not a blemish to be seen, and I noticed only one very small vein. The cigar had a nice hefty feel, and the bunch was neither too hard nor too loose, having just the slightest give to it when squeezed. The cap was well constructed. I could tell instantly that the draculalespectacle.com on this cigar was all but perfect, and that a lot of pride had gone into the rolling.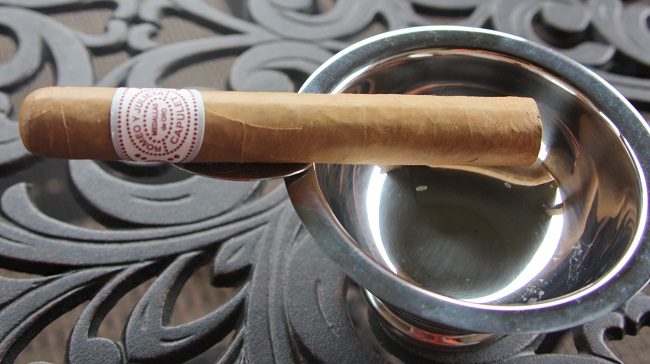 The uncut, unlit aroma from the cigar hinted of a nice earthy/tobacco scent with an ever so light presence of leather and woody notes. A clean cut with my Palio allowed for an almost perfect pre-light draw, with just the right amount of resistance. There was also a slight hint of spice added to the aroma and flavor profile on the unlit draw. By now, I was truly excited to see just what this cigar would reveal upon lighting.
After toasting the foot, the cigar lit effortlessly. The draw was indeed just right, yielding big volumes of creamy smoke, which I definitely desire and look for in a good cigar. The cigar started off with pretty much a straight-up mild tobacco flavor, and was definitely on the mild side overall. The burn was razor sharp, producing a compact light gray ash that held solidly for 1½ inches before falling. The cigar remained mostly on the mild side until close to the halfway point. The predominant flavor continued to be of nice tobacco, but also added in cedar while the earthy/leather notes came back into play.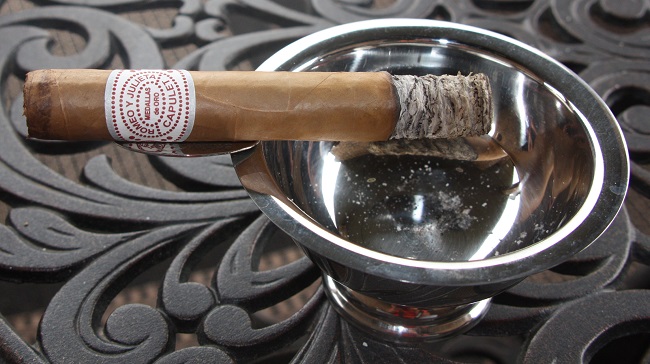 The body of the cigar started to edge into the mild-medium range by the halfway point. The burn was still razor sharp, giving testament to the true quality of construction and craftsmanship put into the cigar.
There was not as much complexity in flavor and aroma as I long for in a cigar. With that being said though, in no way would I consider this cigar so one dimensional that I would think of it as boring. Enough flavor subtleties came across to keep the cigar interesting. Besides, did I mention the perfect draw, razor sharp burn and tons of nice creamy smoke that this thing was producing?! When a cigar is constructed that well and smokes that well, you can't help but have enjoyment – regardless of whether or not it falls into the category of what you would normally smoke.
I tend to smoke cigars that are stronger and heavier-bodied – more to the medium-full or full-bodied range. But I do still reach for a lighter, milder cigar from time to time, and tend to enjoy the change of pace whenever I do.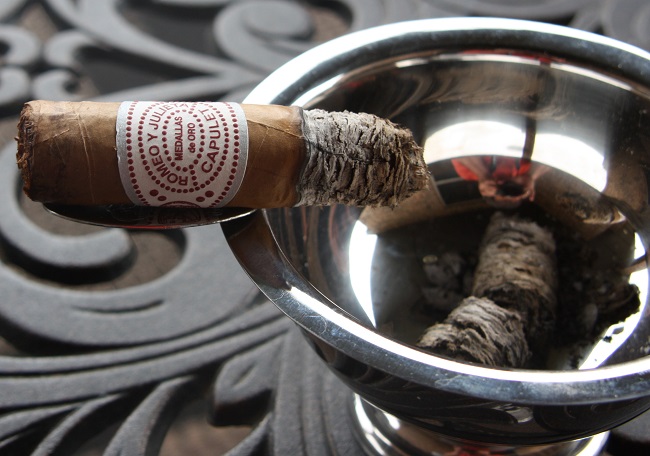 Speaking personally, the Romeo y Julieta House of Capulet is not a cigar that I would tend to stock up on or smoke regularly. But I would most certainly keep a few of these in the humidor for those times when I desire a milder smoke. That sense of variety is what makes the true enjoyment of smoking cigars such a pleasure.
My ratings
Pre-Light: 9
Light: 9
Draw: 9
Construction: 9
Flavor: 3
Average: 7.8