A Cigar's Tale Review XI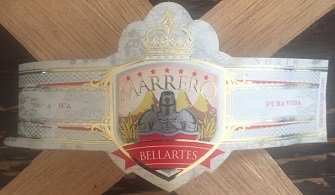 Cigar name: Bellartes
Cigar brand: Marrero
Wrapper: Habano Rosado
Binder: Dominican
Filler: Propretary Blend
Vitola reviewed: Gran Robusto
Size: 5 inches by 56 ring gauge
Strength: Medium
Body: Full
Visual
The wrapper is very nice, given its milk chocolate color and oily sheen. The seams are tight, smooth and have veins that are small and average in amount. I find no soft spots or blemishes. The Bellartes is firm to the feel, and its construction is very solid!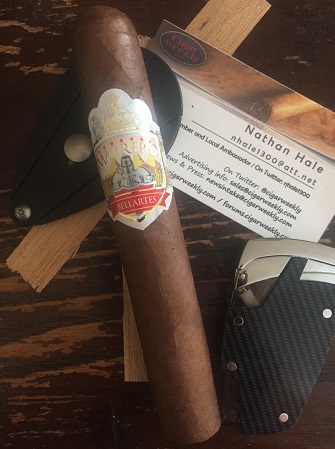 Cold aroma
As I continue my examination, I take in the wrapper scents of hay, cream, coffee and leather. The foot brings cocoa, coffee, cream and nutmeg. All of this comes together nicely, and I am anticipating good things ahead.
Cold draw
After I cut the cap, I take in a few cold draws, which deliver flavors of cocoa, cinnamon, salt and espresso – a very delicious profile for sure.
1st third
I light this beautiful cigar, and give it a little bit of time to warm and come together. Through the first third, I pick up some characteristics of smoothness and a creamy texture. The initial profile brings notes of cocoa, coffee, nutmeg and white pepper, the latter of which comes in on the retro hale. The Bellartes starts out at mild-plus to medium-minus, and has plenty of smoke, an even burn and a very pleasant aroma.
2nd third
Traveling through the second third, I still get those cocoa and coffee flavors even as the retro hale characteristic changes from white to black pepper. At the halfway point, I begin picking up a crushed red pepper note that moves into the mix as a pleasant surprise. The black pepper backs off, and I notice an additional floral note on the retro hale. The strength picks up here, and is now a solid medium. The burn is still dead on and perfect.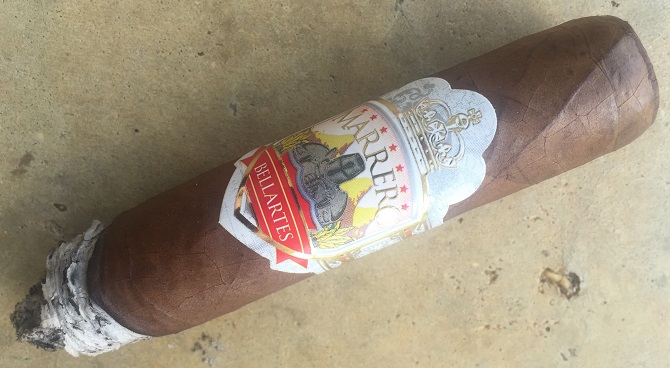 Last third
Over the final third, the cocoa is replaced by a nice chocolate flavor. A bread note moves in along with cocoa powder, espresso and cream. The crushed red pepper is still apparent on the retro hale. The burn remains dead on, and has a perfect draw for me.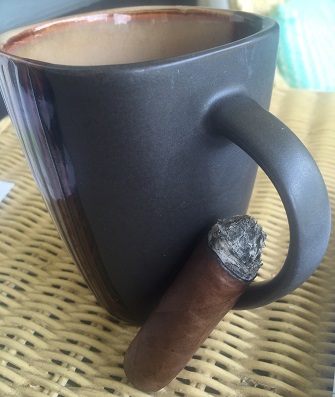 Afterthoughts
Overall, this cigar had lots of flavor! The burn remained perfect throughout, as did the draw. The construction was well done. The flavor profile sounds more consistent, but will still give you plenty of complexity to enjoy.
I really think this cigar is one to pair with a good cup of coffee, but it's not needed. This is a stick you can enjoy anytime! Thank you to Joel (@marrerocigars) for providing me the sample to review. A truly wonderful stick I will need to get in my humi as a regular smoke.
________________________________________