A Cigar's Tale Review XII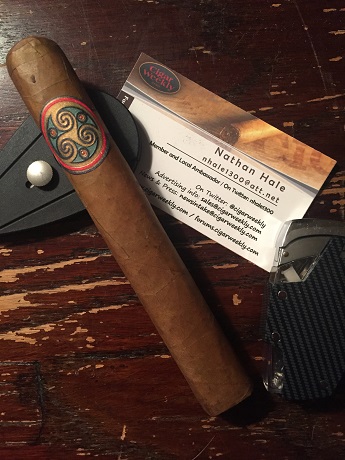 Cigar name: Gaaja (pronounced 'Gaa-ya')
Cigar brand: MBombay
Wrapper: Ecuador Connecticut
Binder: Ecuador
Filler: Peru, Ecuador, Dominican
Vitola reviewed: Box Pressed Toro
Size: 6 inches by 54 ring gauge
Strength: Medium
Body: Medium+
Price: $15.50
Visual
I have been looking over this cigar, examining all of its visual nuances, and trying to discover this brand new cigar's story. I am first attracted to the silky smoothness of the caramel-colored wrapper. The seams are very tight and almost nonexistent. I can barely see any veins, but the ones I do notice are very tiny, and few between.
Cold aroma
I run the cigar under my nose and begin to pick up some nice notes from the wrapper. Scents of leather, cedar, raisin and a slight orange spice jump out at me. The foot adds further notes to explore, including raisin, grape, floral, cedar, sweet tobacco and some slight barnyard along with grass.
Cold draw
I cut the cap, take in a few pre-light draws, and get a tiny hint of salt from the wrapper. I also discern leather, cedar, raisin, mocha, caramel and molasses. The ease of the draw is noteworthy.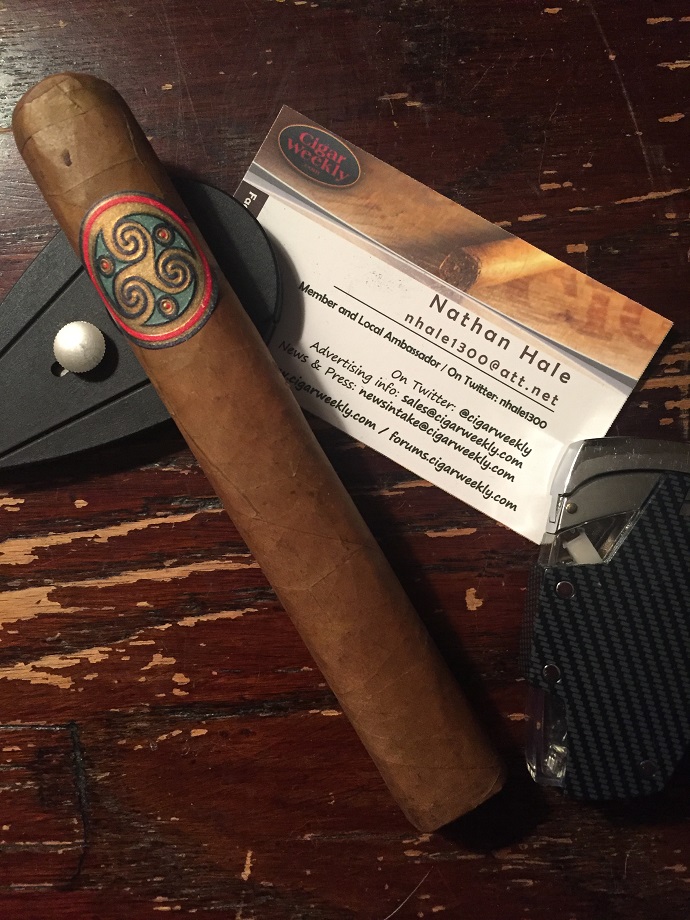 1st third
After lighting the cigar and letting it settle down a bit, I begin evaluating the profile. I take note of the nice creamy texture, graham cracker, espresso, leather, white pepper, cumin, vanilla and black pepper on the retro-hale.
2nd third
Moving on to the second third, I sense a transition of flavors. Chocolate, caramel, cedar, almond, coffee, cloves and graham cracker are the predominant notes I pick up on. The burn is perfect, while the smoke is plentiful and emits a nice aroma.
Last third
The final third ties it all up in a nice bow, bringing everything together. The profile here includes mocha, dark chocolate, leather, white pepper, butter, hay, bread and almonds.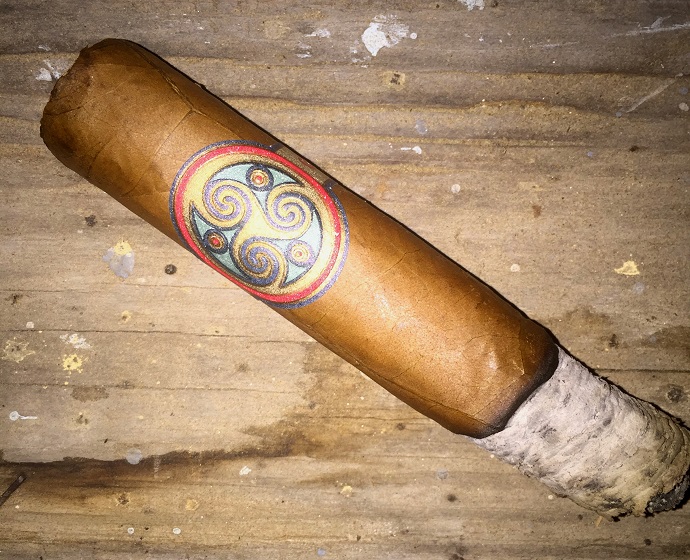 Afterthoughts
When I got ahold of this cigar, I was drawn to the wrapper's silky smoothness and the way the seams were almost not even there. I was really impressed. (I did find a few blemishes on all three of the cigars I smoked. Nothing major, but it is worth noting.)
The ash was a nice light gray, and the burn was always dead on. I found the draw really loose, and kept hoping it would tighten up. However, it never did.
The aromas were all very pleasant, as was the taste coming from the flavor profile.
I am not big on box-pressed cigars, but the construction here was very solid, as I have come to expect from MBombay.
Overall, this was a really good cigar. If they could get the draw tightened up, I would say we'd have a fantastic cigar on our hands.
Is it worth the price? I'd say it's pretty darn close. I would fully recommend picking some of these up as soon as you can. Thanks to Don Patel @CigarzonAve for getting my order to me.
__________________________________________________