A Cigar's Tale Review XV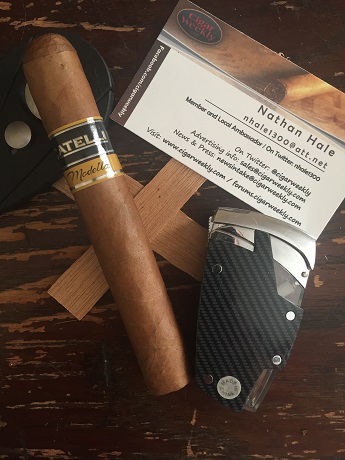 September 5th, 2016
Breaking from my normal format, I have a special 3-in-1 review for you today. I am reviewing a cigar that is available with three different wrappers. Below, I will show you how a wrapper can change a cigar's profile, even when the same binder and fillers are present. I hope you enjoy my write-up.
Cigar name: Modella
Cigar brand: Catelli
Binder: Nicaraguan
Filler: Nicaraguan
Vitola reviewed: Girl Next Door
Size: 5 inches by 50 ring gauge
Strength: Medium+
Body: Full
Price: Sample
1. Wrapper: Ecuadorian Connecticut
Visual
As I look over this light caramel-colored cigar, I take note of the toothiness, firmness and solid construction. There are a few small veins and soft spots. The seams are tight and almost nonexistent.
Cold aroma
Checking out the aroma from the wrapper, I pick up cream, toffee, white pepper, oak and raisin – a very pleasant combination. The foot has some good things happening, as scents of hay, vanilla, cloves, oak and raisin come together nicely.
Cold draw
After cutting the cap, I take a few puffs before lighting, and get some nice flavors. Raisin, cloves, cinnamon, minerals, hay and butter all bring something to the table, and are enjoyable.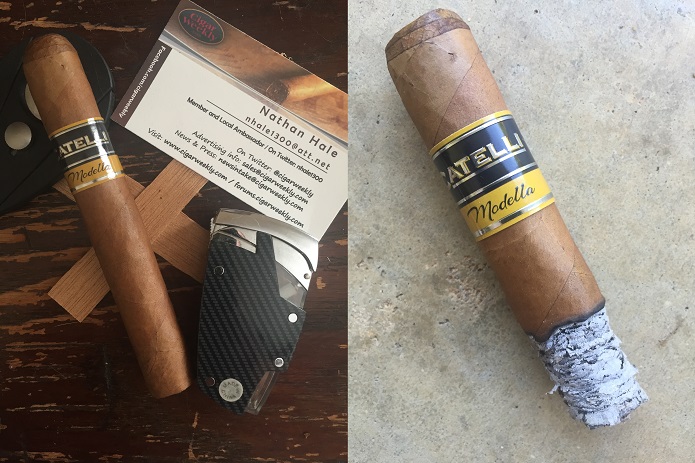 1st third
As I get into the first third of this cigar, I start to pick up some nice flavors. The coming together of butter, cream, oak, black pepper, grape and a slight earthiness makes for a nice beginning.
2nd third
The second third of the cigar presents a nice shift. The Modella now introduces some new things, but still keeps its base. There are flavors of cocoa, coffee, cream, butter, oak, black pepper and green pepper. Very interesting things going on here.
Last third
The final third brings it all together. I get notes of cocoa, cream, earth, a slight mint at the end and black pepper on the retrohale. A very nice combination to enjoy.
2. Wrapper: Mexican San Andres Maduro
Visual
Checking out this Maduro wrapper, I note the cocoa color and the firm construction (although a few soft spots are noted). There are some nice tight seams that almost don't exist, as well as some tiny veins and a couple of small blemishes.
Cold aroma
The aroma coming off of the wrapper includes grass, hay, butter and grapefruit. The foot brings in some different things. Raisins, floral scents, bell peppers, vanilla, toffee, cocoa, oak and cream make up the fragrances at the foot.
Cold draw
The pre-light draw brings in notes of cocoa, coffee, hay, butter and cream. Those notes come together very pleasingly.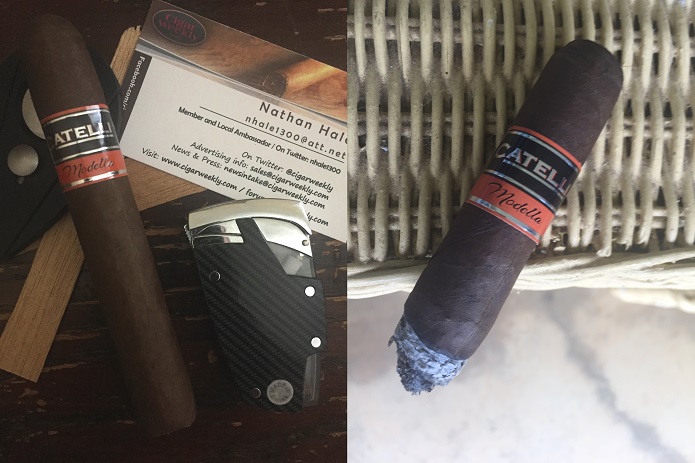 1st third
In the beginning of this cigar, I get some nice notes. The flavors include cocoa, coffee, espresso, oak, bread, bell pepper and black pepper on the retrohale.
2nd third
The next third makes a slight change into notes of dark chocolate, oak, cocoa, espresso, toast and black pepper.
Last third

The final act takes all of the cigar flavors and combines them into a nice finish. The flavors here include espresso, bread, cream, cocoa, oak, black pepper, green pepper and floral notes.
3. Wrapper: Ecuadorian Sun Grown Habano
Visual
The wrapper on this cigar has a darker brown color and a slight tooth. There are some visible seams, but they are tight. The cigar is firm, and I do note a few tiny veins.
Cold aroma
The aroma coming off the wrapper includes notes of hay, grass, cream, maple, molasses, cedar and a slight zest. The foot gives off some raisin, grass, butter, cream, brown sugar, cinnamon and oak.
Cold draw
The draw, before lighting, is nice, with some notes of raisin, hay, cream, molasses, brown sugar, oak and black pepper.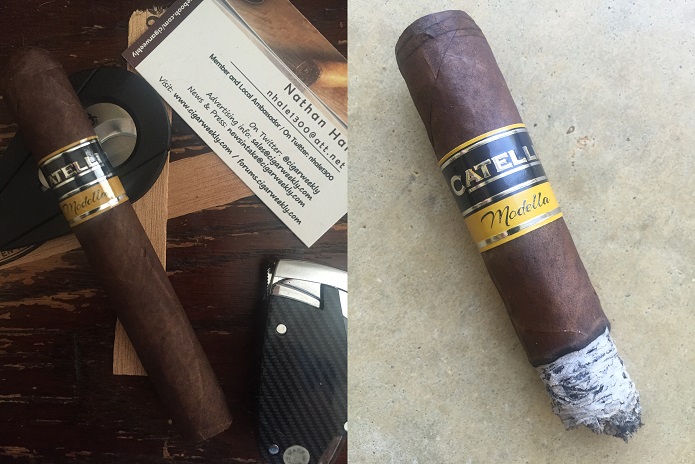 1st third
The flavors during the beginning third include brown sugar, cream, oak, white pepper, earth, coffee and hay. A nice beginning to the cigar.
2nd third
Moving along to the second third, I sense a change in flavors, which include espresso, oak, cocoa powder, white pepper and floral notes. These all come together nicely.
Final third
Finishing up this cigar in the final third, I discern notes of coffee, oak, cocoa, espresso, black pepper, brown sugar and earth. I also note that the strength has picked up a bit to make for a nice finish.
Afterthoughts
All of these cigars had a consistent construction to them. A good draw, even burn and nice light gray ash were shared between all of them. This was an interesting review for me to conduct, given how it demonstrated the considerable impact a wrapper can have on the flavor profile of a cigar.
I enjoyed all three cigars, and will seek out some to keep in my humidor.
__________________________________________________