Don Toribio Connecticut Toro

August 29th, 2016
What is this? What's happening? It's a Sunday afternoon, which represents about my only time 'off' during the week, and I'm not running all over the place. The way my life plays out, Sunday afternoon usually becomes my personal 'go-time' – not an optimum state of affairs. But this time around, and for whatever reason, circumstances have allowed me an early start. It's time for a little enjoyment. And that hopefully means a good cigar and an opportunity to catch up on my IPCPR cigar review assignments.
I reach into my bag of goodies (kindly collected by Jeff and distributed by Cigar Weekly management – Jason and John), and select a cigar I've never heard of before. Although an erstwhile cigar writer, I find it almost impossible to keep up with all of the brands that now grace the market. After all, there's so much happening in this world and in daily life. So it's not a surprise to me that there's something in my 'treasure box' I've not had or heard of. Say 'good afternoon' to a Don Toribio Connecticut.
A quick look at the company's website informs me that this Connecticut shade-wrapped cigar is a Toro (measuring 6 inches by 50 ring gauge). I also glean that these are designed to be affordable cigars targeted at the everyday smoker. That's something that CWers are always looking to find.
The wrapper leaf appears to be a bit stretched and wrinkled in spots. Still, it has a nice aroma to it – a very straightforward pre-light tobacco nose. I don't detect much else yet.
I clip the Toro cleanly with a guillotine cutter, without damaging the head of the cigar. And although I burn my fingers a bit when lighting, I get the job done with one match.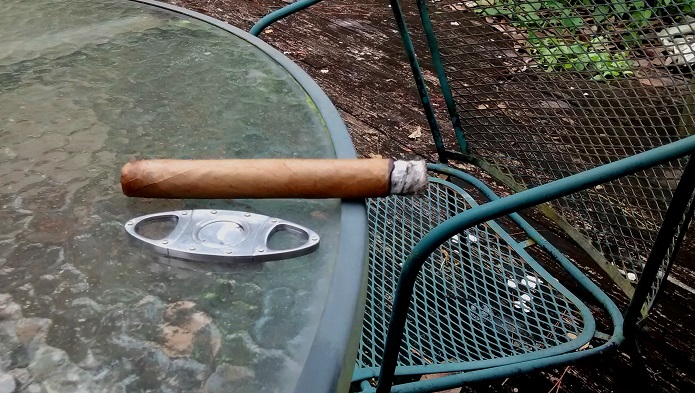 The cigar begins with a whiff of leather, but the flavor's also a bit rough. There's a finish to the initial puffs that's the slightest bit peppery on my lips and tongue. Cigar smokers I count as friends like this sort of thing.
With its Connecticut shade wrapper, this cigar isn't overly strong at the outset. So far, it's putting out a satisfactory amount of smoke and burning fairly straight. The parent company's (USA Sales, Inc.) ad copy states that there is ligero leaf at the core of the filler's blend. I get a little of that. But it's Dominican ligero. And the wrapper is Dominican, too. At least that's what the website says. Maybe this one's the other blend and not the Connecticut; it is difficult to discern.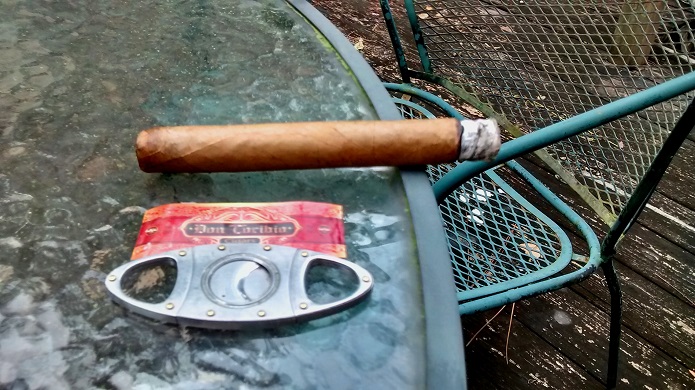 About a fifth of the way in, the ash has already fallen. This is no major concern, as the flavor is still on-point – perhaps better that this is a milder blend, because in the words of Tom Sawyer, "It's powerful warm" out here this afternoon.
USA Sales, Inc. also makes two other brands – namely, Pancho Villa and Hidden Treasure. The Don Toribio itself comes in six sizes with three wrapper options – Sumatra, Connecticut and Maduro. The cigars are packed in boxes of 50 or in bundles of 25. According to the site's gallery, these are sold in all manner of retail outlets, but only in California and Texas.
This cigar is a rightly smoky fellow. Even as it sits in the ashtray, I see a good wisp of smoke coming from the foot. That's a quality I very much admire in most cigars I enjoy. I've ignored it for a few minutes now, and it's still going strong. About 40% of the way in, the cigar's maintaining a good solid flavor and burn.
The Don Toribio is past the halfway point now, and it's smoking more in the ashtray. The flavor still seems a tad rough, but it's smoothing – leather with a tinge of sweet char on the finish. There's a creaminess to the character of this cigar as well.

According to the company website, that's exactly what the (other) Hidden Treasure blend is designed for, while Don Toribio Connecticut is intended to be a more 'classic' cigar. Nevertheless, this Toro has some of that character to it as well. I'm almost down to the end, and am impressed that the cigar hasn't gone out.
I've done a cursory web search, and the only price I can find on these is $44.99 for a bundle of 25. That's an enticing price.
To be frank, this is not the best cigar I've ever smoked. But for the very reasonable asking price, it's acceptable – no? It has never – not once – been harsh. And despite the ambient humidity, this cigar is still lit and smoking despite the fact that I'm writing and surfing the web.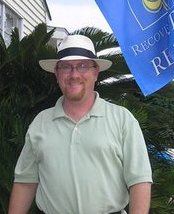 The Don Toribio Connecticut Toro would receive a solid three stars from me, if simply for its qualities of staying lit and not getting harsh. Worth a punt at that price if you live in California and can find the line in a shop. It's satisfactory enough that Reese, the intentionally incontinent dachshund, started barking at me from inside asking to come out with me.
__________________________________________________
Thomas Bender (TommyBB), Cigar Weekly's Editor-in-Chief, is an avid cigar aficionado. He resides with his family in Metairie, Louisiana.
__________________________________________________