The Griffin's Maduro Toro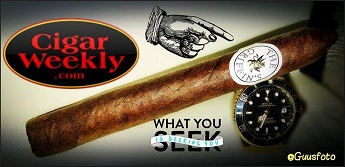 October 26th, 2016
Manufacturer: The Imperial Cigar Company (established 1993)
Size of cigar: 6¼ inches (159mm) by 52 ring gauge
Origin: Dominican Republic
Cost: €8.90
There's a story behind this particular Griffin's cigar. When the Davidoff family moved from Russia to Geneva to open up a new tobacco store, Zino Davidoff grew interested in cigars. A Davidoff employee, Bernard H. Grober, then became one of the first Europeans to foresee the potential of making premium cigars in the Dominican Republic. There, Grober developed The Griffin's cigar line. Owing to the commercial connections and the name of his mentor, production and marketing of The Griffin's expanded quickly.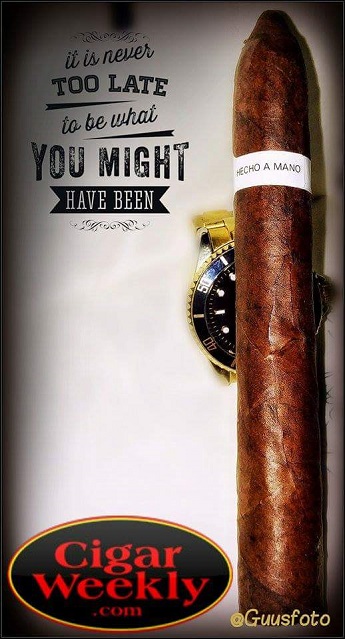 For a very long time, these cigars had light Connecticut leaf wrappers and displayed a recognizably Dominican taste profile. Then came a big change. The company decided to make a very special Maduro.
The nice, dark, aged broadleaf wrappers of the Maduro issue are special because they're grown in Connecticut, USA, and left to flourish in the full sun. This process allows the leaves to grow bigger and stronger, thereby enabling them to withstand a longer fermentation process. The net result is beautiful wrappers with strong aromas, spices and sweetness.
The reason I tell this story – besides the fact that information is always nice to have at hand – is because I simply had to find out more about this cigar after my totally unexpected smoking experience with it.
I've never been attracted to the normal light Griffin's. But when I saw this Maduro, with its beautiful, smooth and oily wrapper, I decided I had to try it. If you don't believe me, look at the pictures!
I came home with my purchased cigar, and wanted to smoke it right away. There was a lovely scent coming off of the wrapper, as was to be expected. And when I toasted the foot, I fully anticipated the quality of the smoke from the oily wrapper, but not all the flavors that were immediately revealed.
This Maduro didn't have the typical Dominican taste I am used to, with sweetness at the forefront. There was a multitude of spices and flavors, and the aroma from the wrapper was powerful. Throughout, the draw exhibited just the right degree of looseness. Needless to say, I decided to kick back and enjoy all the changes in taste, relaxing until I'd smoked The Griffin's Maduro Toro down to the nub.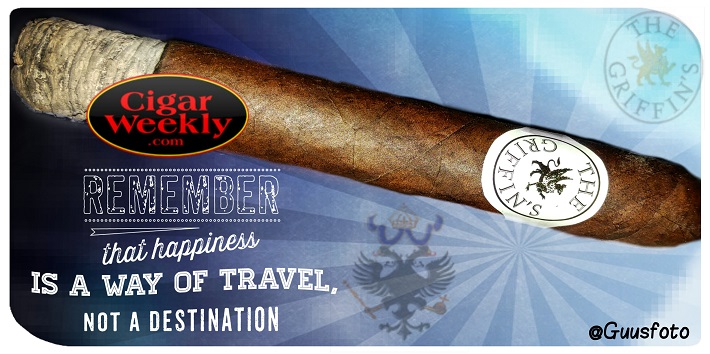 Construction: 7.5
Draw: 8
Flavors: 8
Body strength: Medium
Smoking duration: 75 minutes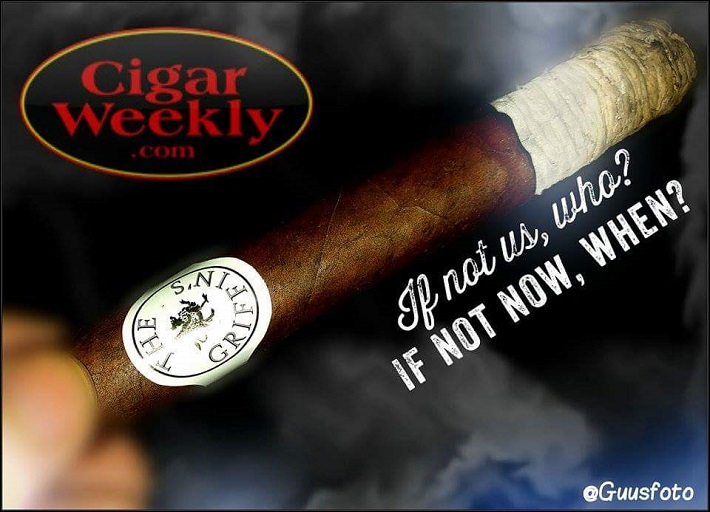 If you prefer a Maduro like I do, and also like a challenging and complex smoke, you should certainly consider trying one of these.

__________________________________________________
Cigar review and photography: Guus Elgersma @Guusfoto.
Text translation by: My love, Valerie
Final text editing: Doug Kuebler (jazznut)