Serino Royale Medio Robusto Gordo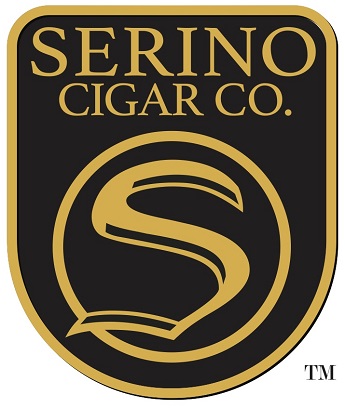 December 1st, 2016
This is my second Cigar Weekly review of a cigar from a brand I call 'perfection in every way possible'. The Serino Royale lineup encompasses four distinct blends – Connecticut, Medio, Maduro and Maduro XX. (I've previously reviewed the Sublime Maduro XX.) From personal experience with vitolas from the various blends, I can say without hesitation that all exhibit an uncommon degree of excellence, and that you can expect the same.
The Serino Royale Medio, which I'm profiling here, is offered in four sizes – a Belicoso measuring 5.5 inches by 60 ring gauge, a 5.75 by 54 Petite Sublime, a 5.5 by 60 Robusto Gordo (the one I've chosen for this review) and a 6 by 52 Toro. This particular line features Ecuadorian Habano Clara wrappers, and Nicaraguan filler leaves from Esteli and Jalapa.
As I hold and smell the Serino Royale Medio, my initial impression is of a perfectly constructed if rather stiff cigar. I'm understandably anxious to clip it and see how well it draws. With my first dry puffs, I'm immediately struck by how totally different this cigar is compared to the Maduro XX. But that's part of what's so nice about smoking a new cigar.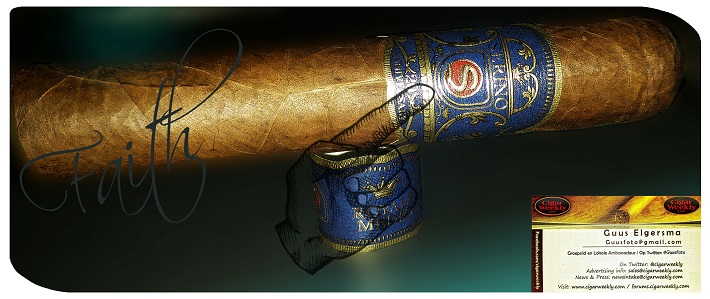 I won't attempt, at this moment, to precisely explain the flavors, because I'd have difficulty naming them. Besides, I can't wait to light up the Serino and get down to smoking it. So here I go...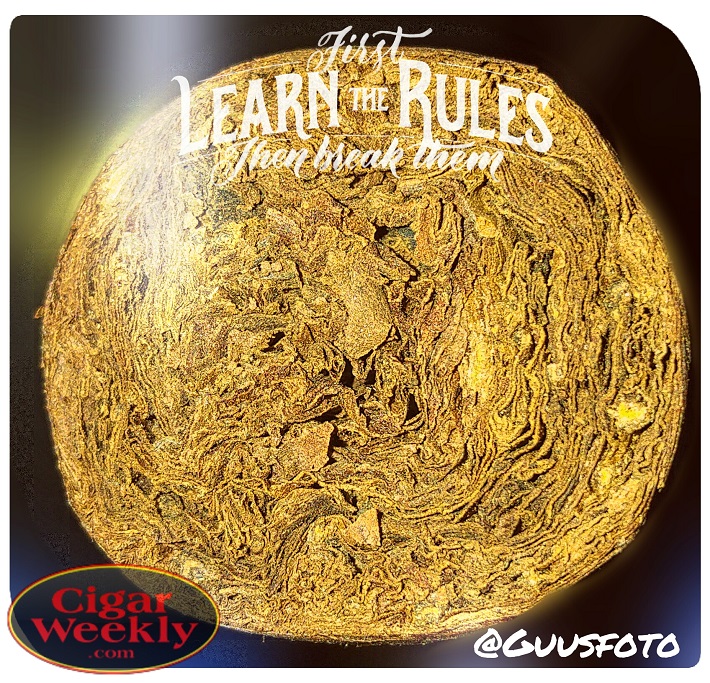 First third
Finally, the moment of truth. I toast the tip and am greeted by a range of smells and flavors. There are certainly differences between this Medio and the Maduro XX, including a lesser amount of smoke from the wrapper. As the cigar warms, pepper inundates my nostrils while coffee and nut flavors settle on my palate. I also notice a little saltiness on the back of my tongue. Not a bad start at all.
After a few more puffs, the pepper aspect falls into a nice balance with the other flavors, which acquire an earthiness as well as becoming a little sweet. I'm already having a great time. And even though the strength is less than that of the Maduro XX, the flavors nevertheless lean to the fuller end of the spectrum (and this despite the blend being touted as more medium-bodied in nature).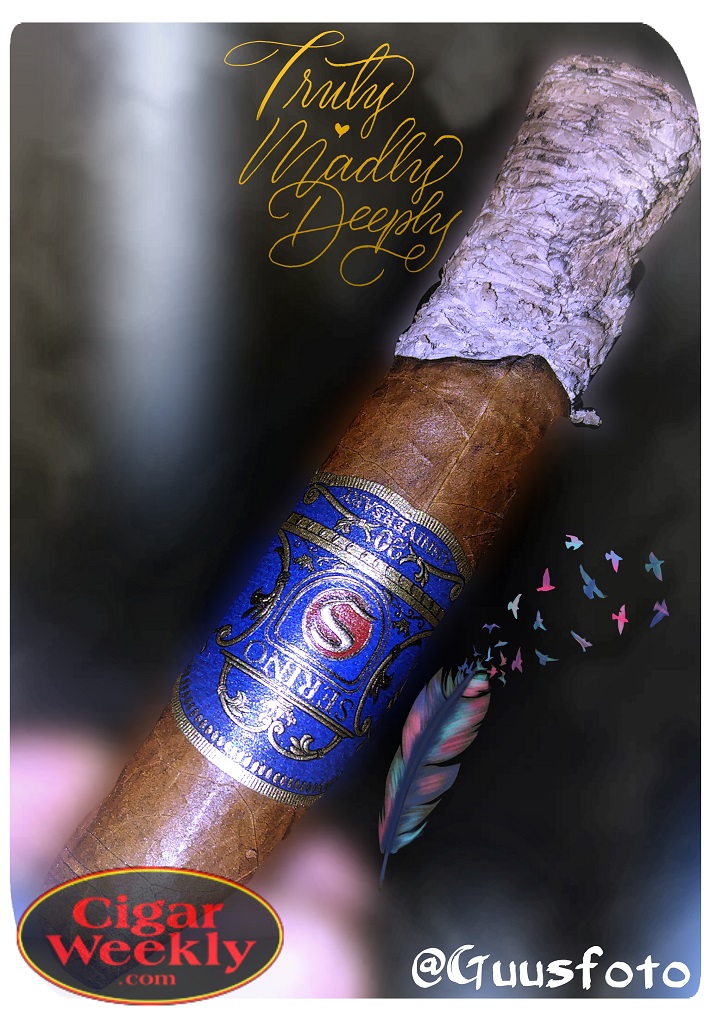 Second third
What an awesome experience this is proving to be. The changes in flavor just don't stop, and maintain such a balance that I'm having trouble remembering I'm supposed to be composing a review.
The burn is slow and as sharp as a chef's knife, though the cigar is getting a little softer. Still, there is a lot going on with the flavors. The coffee is now more in front, while the saltiness looks like it's edging into the background. I've always said that taste is such a personal thing, at any rate.
Final third
After removing the band, I continue to enjoy this cigar tremendously. With a tap or two of the ash, so as to prevent any falling onto my lap, I decide I'm going to smoke this one right down to the nub. The cigar cooperates by never becoming hot or bitter near the finish. And the flavors are still changing!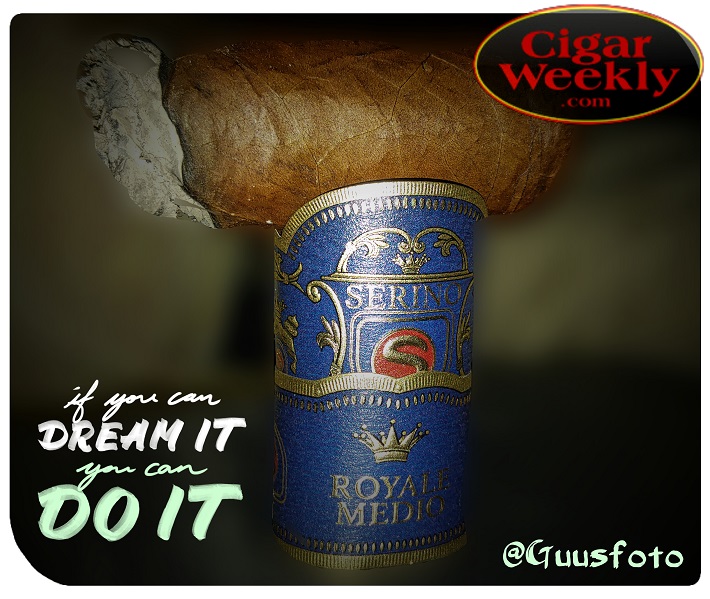 So I end this review with the words, "Serino cigars... Perfection in every way possible." I only hope you'll take my enthusiasm to heart, and try a Royale Medio for yourself.
My scoring
Construction – 10
Strength – medium 8
Flavors – 9.5
Combustion – 10
Smoke output – 9.5
Overall – 9.4
Smoking time – 100 minutes


__________________________________________________
Cigar review and photography: Guus Elgersma @Guusfoto
Final text editing: Doug Kuebler (jazznut)