Dunbarton Tobacco & Trust – Part III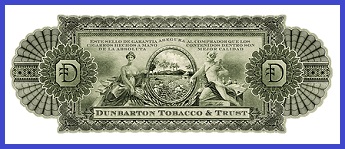 February 9th, 2017
Steve Saka, former CEO of Drew Estate and creator of the Liga Privada line, is in his third year of producing his own cigars, which include the Sobremesa and (as of 2016) the Mi Quierda. Both lines are excellent, and represent fine examples of Steve's craft.
In this, the third and final of three articles profiling the Dunbarton Tobacco & Trust cigar lineup, Jeff Slatton (jefslat) takes a look at two recent and noteworthy additions – the Mi Querida Gordo and the Sobremesa Elegante en Cedro.
Mi Querida Gordo
After last year's stellar Sobremesa, many of us were expecting bigger and better things from Steve Saka. Here, I am reviewing his new marque – the Mi Querida.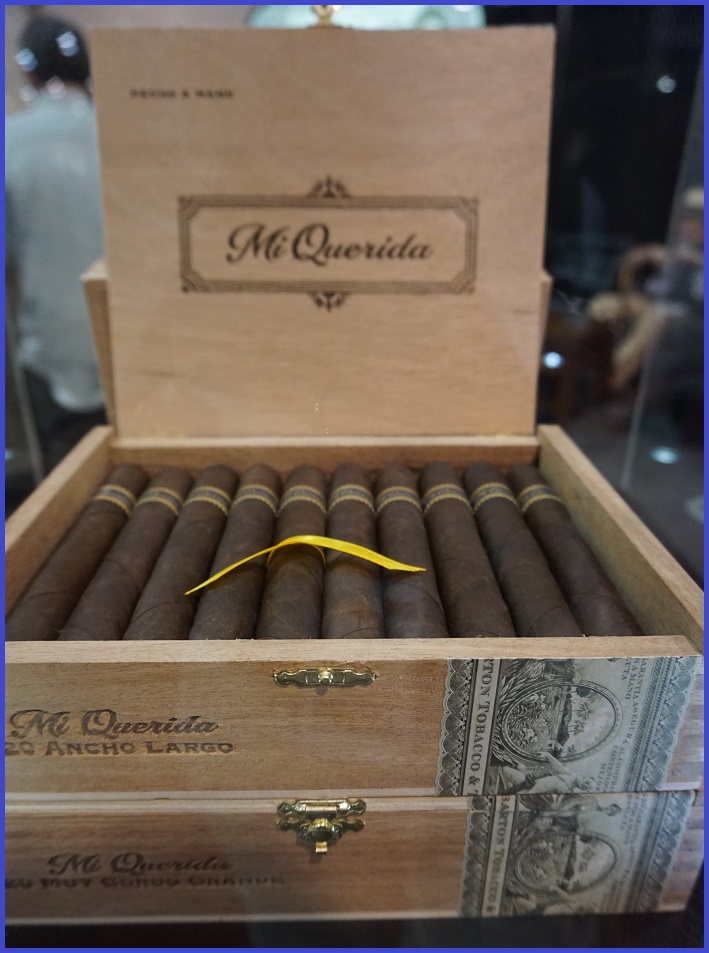 Upon first inspection, this Gordo has a very smooth wrapper with minimal veining and a perfect cap. The bunch is firm but not hard. The wrapper smells as much of coffee as it does tobacco, and the foot has sweet earthy notes. A nice clean clip yields a perfect draw with some light cashew notes to complement the tobacco notes.
Initial notes of pepper and light nutty tobacco are very pleasant. The dark wrapper of the cigar is a bit misleading when you taste the flavorful medium-bodied smoke. This is not a bad thing – just a really unexpected pleasure.
Expecting a fuller flavored cigar, I pair it with a Real Ale Commissar (Russian Imperial Stout), yet am still very pleased with the flavor combination.
After the first third, the cigar remains cool and extremely pleasant. The light to medium grey ash is firm, but falls just short of one inch.
The pepper notes continue, but otherwise this is a very creamy smoke. The burn isn't 'perfect', yet it doesn't require any touch ups.
At the halfway mark, the pepper notes have all but disappeared, leaving a very pleasant creamy flavor. There are light nutmeg notes, but this could be a result of the Imperial Stout. Still, the combination represents an almost perfect pairing of beer and cigar.
The volume of smoke is most pleasing, speaking to the excellent construction of the cigar.
I will admit to expecting great things from a Steve Saka cigar, and I am not in any way disappointed. Even were I to smoke it blind, I would still be very impressed. This one would definitely be included in a 'desert island' selection.
Even though I feel the Mi Querida perhaps doesn't quite reach the lofty heights of the Sobremesas, it is still one that has a place in every humidor – a solid 9.6/10 cigar. Joe Bob says, "Check it out."
Sobremesa Elegante en Cedro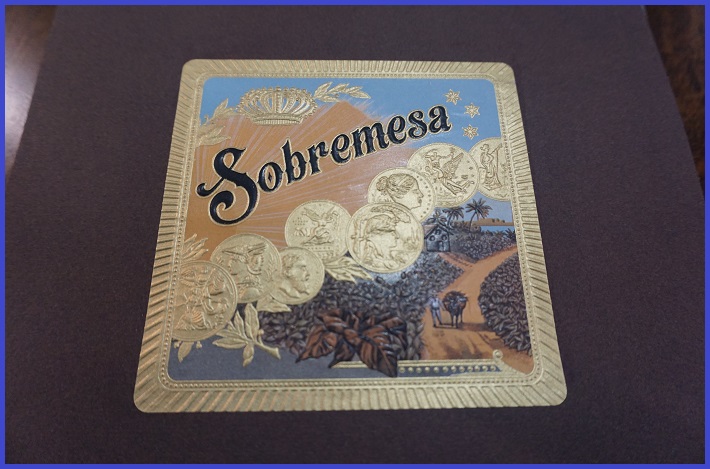 The wrapper and foot smell like rich tobacco. The cold-draw tastes like Tamarindo candy. The big event with this cigar is that it fell in the garden, yet was successfully recovered and ended up being a stellar cigar.
Steve Saka is not only a master blender, but also a master of dropped cigars. This will be my favorite dropped-cigar story of all time.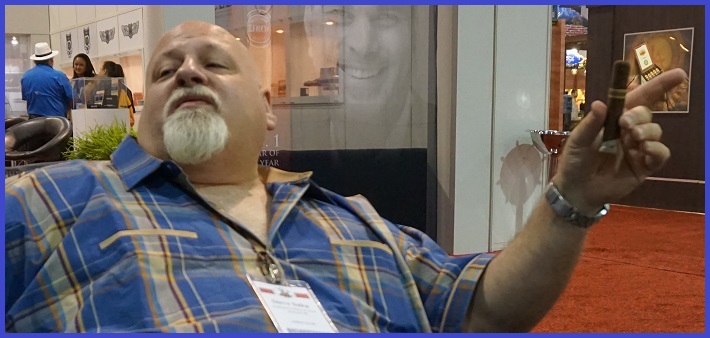 Back to the cigar... I thought Steve Saka had outdone himself with last year's Sobremesa. I was dead cold wrong. Along with the Dunbarton Tobacco & Trust Mi Querida Gordo (reviewed above) and the Short Churchill, Steve has not only topped himself, but has created a new class for himself.
Sublime flavors of tobacco, spice (remember the Tamarindo I mentioned) and deep rich leather blend together to make this a cigar to remember. And do your best to keep some in your box, because they seem to keep getting out and being smoked.
This is definitely one of the best smokes I've experienced in recent memory. I almost never give 10/10 ratings because there's always some little issue that kills it. Not this time.10/10 – period. Joe Bob says, "Check it out!"
__________________________________________________
Jeff Slatton (jefslat) resides in the San Antonio, TX area.