Southern Draw Jacobs Ladder Robusto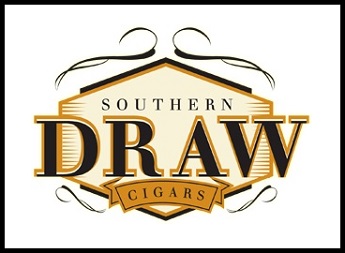 August 28th, 2017
Cigar size: 5½ inches by 54 ring gauge
My sample sported a beautifully smooth dark wrapper, and displayed a firm bunch and a perfect draw. I sensed an aroma of dark chocolate from the shaggy foot and wrapper, while the cold draw exhibited more of a spicy vibe. Owner Robert Holt recommends smoking this one after a good meal.
Upon lighting, the initial notes were cayenne, dark chocolate and cedar. Some very rich, well-aged tobacco was also present. Even though the Robusto hadn't knocked me over yet, it had already threatened me once. I told it, "F* you, I'm Milford!", kept smoking, and began picking up some latte notes. The ash was a firm medium grey, and the burn was perfect.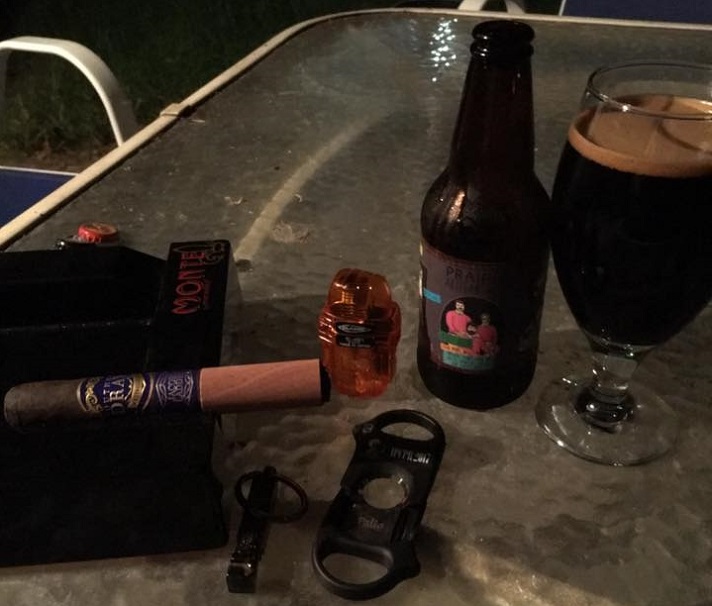 The ale I chose was fermented over coffee and cacao nibs, and proved a perfect match for this cigar.
The first third really brought out the dark chocolate and cedar notes, with espresso in the background. I knocked the ash off to avoid the ash lap I'd gotten the day before, and the tap revealed a conical burn that showed the Ligero to be slightly off center, but not terribly so.
In the second third, the cayenne really came through on the retro-hale, adding some oomph to the flavor profile. The burn was now a little off, but not enough to necessitate correcting yet. The smoke was plentiful and smooth, and the bands slid off perfectly with no damage to the wrapper.
At about the halfway mark, I touched up the wrapper and the burn returned to even again. The smoke remained cool and smooth with lots of flavor. As my accompanying ale clocked in at 13%, I drank it sparingly as to not affect the finish, which was every bit as flavorful as the smoke.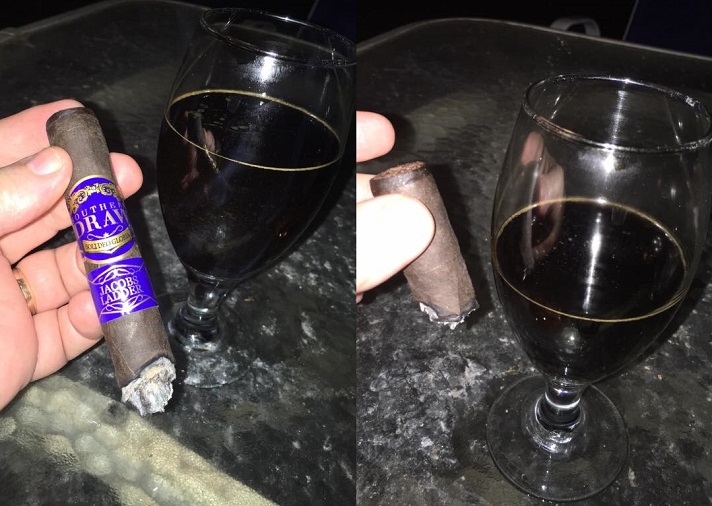 Approaching the final inch of the Robusto, the smoke remained cool and pleasant while the strength picked up – especially that cayenne characteristic in the retro-hale. I ended up having to put the cigar down at one inch because the wrapper was warming up (even though the smoke stayed smooth).
This Jacobs Ladder Robusto represents another great offering from Southern Draw. It earns a 9.5/10 for its excellent construction and a perfect draw. Joe Bob says, "Check it out."
____________________________________________________

Jeff Slatton is a longtime member of and contributor to Cigar Weekly. Jeff resides in the San Antonio, TX area.