The Wise Man Maduro Corona Gorda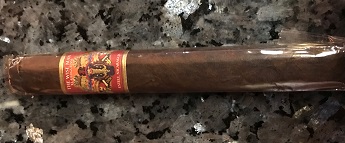 February 5th, 2018
Size of cigar: 5 5/8 inches by 46-ring gauge
Wrapper: San Andrés Mexican Maduro
Binder: Nicaraguan Corojo '99
Fillers: Nicaraguan
The Wise Man Maduro represents a follow up to Foundation Cigar Company's wildly popular El Güegüense. The cigar features the same artwork on the label as the El Güegüense. However, the blue label of the latter has been replaced with a red backdrop. The Wise Man debuted during the 2017 IPCPR, and hit stores several months later in September.
The sample that I smoked was the 5 5/8 by 46 box-pressed Corona Gorda. Its San Andrés Mexican wrapper appeared a beautifully oily milk chocolate brown, and came with a perfectly placed cap. The bunch was somewhat firm, but this was not a cause for concern. The pre-light draw was flawless, but played the cigar's flavors close to the chest. Subtle hints of sweet tobacco were present.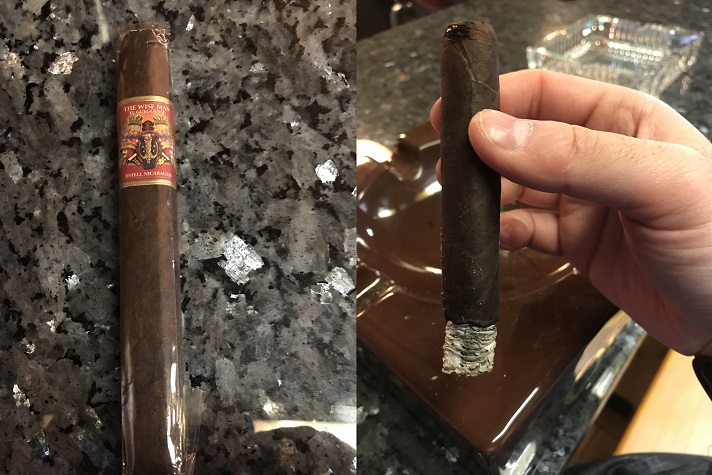 Upon lighting The Wise Man, the first things I noticed were how smooth the cigar was and the perfection of the draw. Initial flavors included coffee, a little bit of pepper and nut. With each puff, the cigar gave off a large amount of thick smoke and began to reveal a black and white checkered ash.
As I approached the second half, the flavors from the first half were maintained. However, the nuttiness intensified through until the end. I also noted that towards the end of the session, the cigar never got too hot or bitter.
The construction of The Wise Man Maduro was absolutely fantastic. The cigar maintained a razor-sharp burn throughout the entire experience, and never required a relight. Still, the ash didn't hold for very long – the only negative of the entire smoke. The longest ash was just over an inch long before it fell into my lap (twice, in fact). I found The Wise Man to be a medium-bodied cigar, which would pair extremely well with black coffee.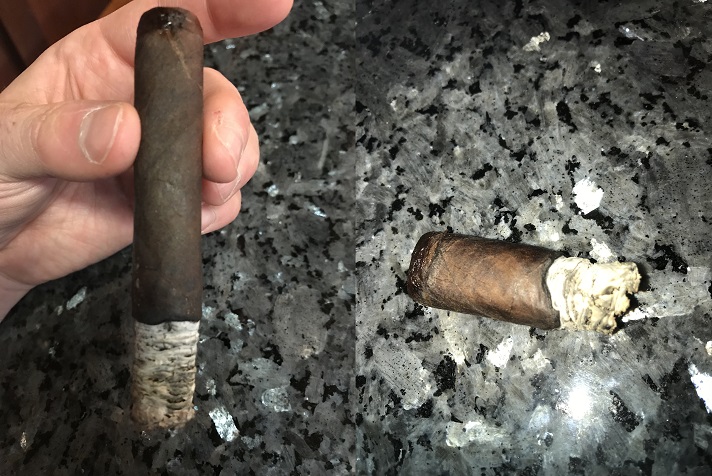 Overall, I was very impressed with The Wise Man Maduro. I had high hopes for the cigar going into this review, given the reception it's been given by the cigar community. It did not disappoint. I would definitely recommend this cigar as a must-try to every cigar smoker. It's worthy of a box purchase.
Total score: 9/10
Total burn time: 1 hour and 12 minutes