Fist Full of Rocky!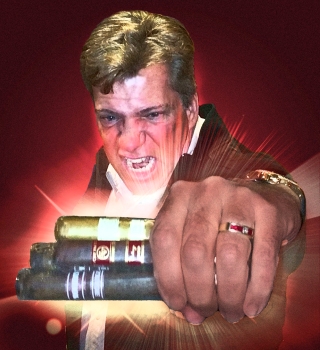 One of the things I enjoy about cigar events held at the Lit Lounge, Snoqualmie Casino, is the opportunity to broaden my range of favorite cigars.
For over a year now, I've chosen the Rocky Patel 15th Anniversary, which is full bodied and easy on the draw. The Lit Lounge routinely keeps these cigars in stock, in large part because I buy so many. And the people there are sure to tell me when they've got them.
I recently went to Las Vegas, where my wife and I stayed at the Palazzo. I made sure to bring a box of Rocky Patel 15th Anniversary along for the trip.
Because I'm so finicky about having that easy draw, I don't normally like to experiment with unknown cigars. Yes, I've still done it a number of times. But after laying down $15 for a cigar from a well reputed brand, I'm often dismayed to get one that has a hard draw. It's like smoking a wooden stick. The experience is disappointing for the lack of that desired 'cloud of smoke'. It also leaves the underside of my tongue strained. It may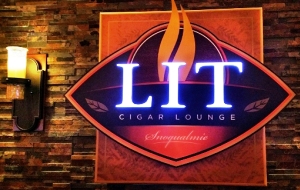 simply be how the individual cigar was stored or how old it is. Nevertheless, it turns me off, and I don't revisit.
When my wife bought me a ticket to a Rocky Patel event, I was more than ready to explore within a familiar brand.
The theme for the engagement was in celebration of Rocky's Prohibition cigar. It was a private event, and you had to have an invitation and a password to get in – you know... like a speakeasy!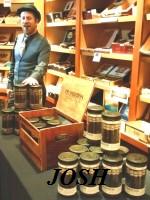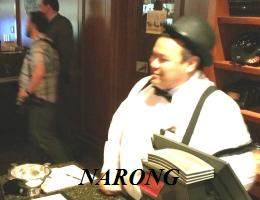 The manager, Josh, and his crew, Narong, Zach and Melissa, all wore outfits reminiscent of the prohibition era. A few of the regulars showed up in costume, including Richard, who sported a full- fledged zoot suit.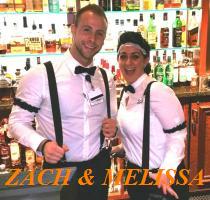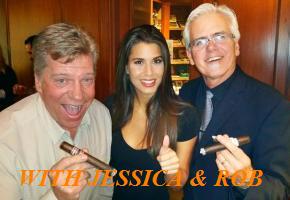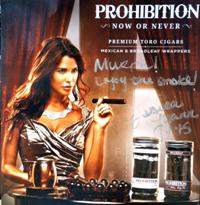 I got to meet the Rocky Patel regional sales manager, Rob Birsinger, and the lovely spokeswoman, Jessica from DC, who tours the country for just such events. Talk about an easy draw! I'm sure my fellow smokers would go to the event just for a picture with her. I even got an autographed poster. She'll likely be visiting your favorite cigar lounge this year. (BTW: I loves yoga pants!)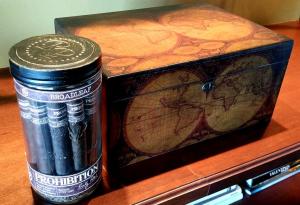 Part of the deal was a free drink, a 'Boardwalk Empire', and a steep discount on a 'barrel' of Rocky's Prohibitions. I chose the Broadleaf. (In fact, I'm smoking one now as I write this article.) Buyers also got a fist full of bonus cigars selected from the various Rocky blends, all of which I tried and enjoyed. I liked this deal because I could expand my favorites 'list' without risk.
If you ever visit Snoqualmie Casino, stop by the Lit Lounge. And if you see a guy there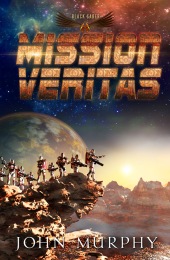 working on his next novel, that's me!
__________________________________________________
John Murphy is the author of Mission Veritas, a science fiction adventure.
"Candidates for an elite fighting force must qualify on a planet of truth. Killian must hide his past as a ruthless rebel fighter at the risk of imprisonment."