IPCPR 2015 Dispatches and Notes: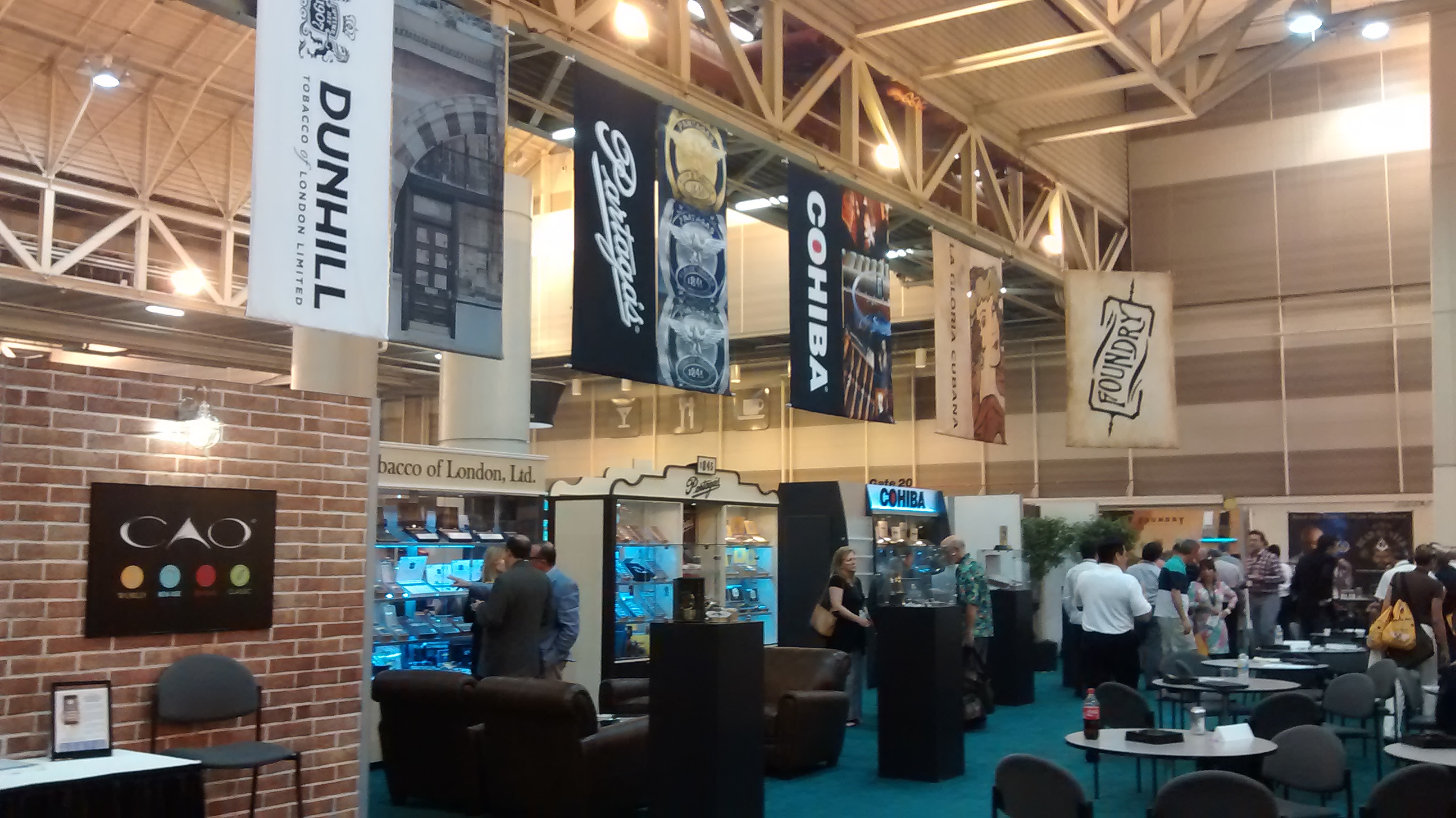 There has NEVER been a better time to be a cigar smoker! It's true, I believe it!
Despite cigar and tobacco smoking bans being enacted across the United States and Canada, despite some bureaucratic, Executive Branch attempts to 'regulate' cigars and the cigar business (Food and Drug Administration) and even Congress' current dallying with severe limitations, and despite varying, often prohibitive and punitive taxes (especially to our north), now is a great time to be a smoker. Why is that? Certainly, there were times past when the availability of places to enjoy cigars was ubiquitous, and smoking indoors was, itself, not a problem.
However, we find ourselves with a real dilemma now, as restrictions continue to be established. There has never been a time when the cigars themselves were better in such a thoroughgoing way. It may be hard to believe, especially for the hard-bitten cigar veterans who were around before, during and after the 'Cigar Boom' that took place in the 1990s - a time when a great many opportunists tried to catch the lightning, to get rich by selling cigars (which resulted in some spectacularly bad cigars, made from poorly grown and processed tobacco). That's twenty years in the past now, and a couple folks I interviewed said the same thing.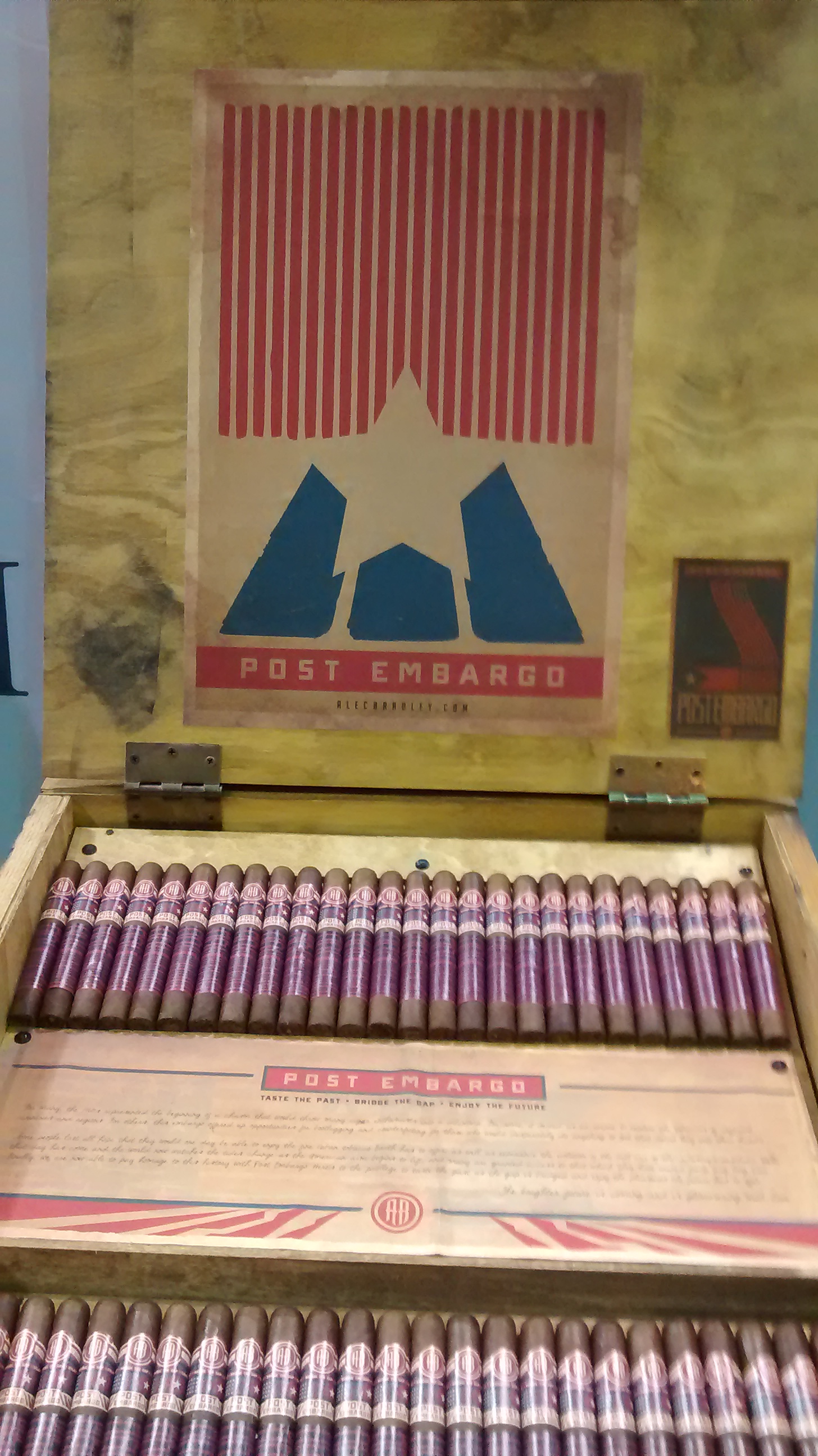 The sheer quality and quantity of premium tobacco available makes all cigars better. From top to bottom, even some of the newest and most precarious companies have access to high quality premium tobacco, just as the large conglomerates do. This was confirmed by Joel Vazquez-Marrero of Marrero Cigars (more on them later), as well as Casey Haugen of Crux Cigars. Both are operating young companies.
The International Premium Cigar and Pipe Retailers (IPCPR) Association finally made it back to New Orleans for its annual trade show. Not coincidentally, it has been five years since I have been to the show. With this introduction, I hope to give you the bits and pieces of news I picked up from the cigar manufacturers I visited. I will also give some smallish reviews on the cigars I was able to enjoy during the two days I spent on the show floor visiting exhibits.
At most IPCPR shows, there is often a buzzword or trending word that one hears from the manufacturers and their representatives, as well as among the press-media folks. Some years, that word is almost an ethereal, sort of whispering that one hears in the back of the mind, wafting on the smoke above the hall when one's not engaged in conversation. I can clearly remember in 2010 that the word of the show was 'lancero'. Most of the guys we spoke to then were all promising to make lancero-shaped cigars. In conversation, it was, "Hey did you hear that Juan José Ernesto is going to make a lancero?" "NO, really?" Few did. And it's taken until this year for that to happen. This year, however, the trend is Connecticut tobacco, mostly grown in Ecuador. I saw a number of brands with new offerings and blends utilizing Connecticut Shade and Connecticut Broadleaf. The other new trend in tobacco is the use of Mexican San Andrés tobacco in many blends. Emma Viktorsson's (at Las Cumbres Tobacco) Freyja cigar is tasty and draws well, so I'll take her word for it. Señorial Cigars also assured me that this is a good trend, and that the San Andrés wrapper "creates a much better draw." (More to come on this.)
As in past years, the IPCPR's 'home away from home' was comprised of the last halls on the far uptown end of the Ernest N. Morial Convention Center along the banks of the Mississippi River, in New Orleans. With the addition of a food court and an entire quadrant dedicated to vaping, this was the largest IPCPR show, geographically, that I have attended. This may, again, be the last time the organization comes to New Orleans. That's another thing that's heard during every show in New Orleans. It's always something with this city and state putting up roadblocks.
In past years, tax collectors at the state and local levels tryed to collect excise taxes on wholesalers, as well as sales taxes on free samples. Louisiana state alcohol, tobacco & firearms agents, and corrupt loading dock workers, have done their best to make money, mooch cigars or steal product. I recall (in 2010) that Oliveros had their entire load of display and sample cigars stolen from the Convention Center loading dock. And a few others had losses, too. Thankfully, this year was different or, at the very least, the stories did not reach my ears.
However, just this past spring, the New Orleans City Council voted unanimously to ban smoking indoors in all bars, this to be enforced by the City's Health department. A few extant cigar stores and bars have been allowed to continue doing business under a grandfather clause, which was included so as not to shutter them. One new store, La Habana Hemingway, was in the process of opening when the ban came down. A subcommittee of the Council, at a public hearing, voted 5-0 to grant a permit to this new store, which quickly became a hotbed of IPCPR evening parties. This ban, sadly and maddeningly, may do what corruption and criminal behavior could not do. And that might be to drive away the IPCPR for good. The Convention Center's air handlers and air conditioning made the show floor a very comfortable place to be and to do business. But the lack of accommodation of smokers by some of the hotels was disappointing.
Nevertheless, the cigars (!) and the 'show floor' are the real focus. And both prove to be positives, indeed. What a GREAT time to be a cigar-smoker.