E.P. Carrillo Proudly Announces The Release Of Pledge Of Allegiance 2023 Cigar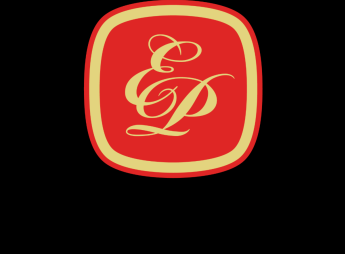 MIAMI, FL – May 30, 2023 – E.P. Carrillo, internationally renowned for their superb craftsmanship and premium quality cigars, is excited to announce the release of their newest creation: E.P. Carrillo Pledge of Allegiance 2023 cigar. This special limited edition release of 1,776 boxes to be allocated to retailers, not only represents the culmination of the company's dedication to excellence, but also serves as a tribute to America's indomitable spirit and the dream that it embodies.
Inspired by the American Dream and the journey of the brand's founder, Ernesto Perez-Carrillo, Pledge of Allegiance 2023 represents more than just a unique blend of tobacco. It's a testament to resilience, passion, and perseverance. It's a tribute to the pursuit of dreams, embodied in Ernesto's incredible journey from his native Cuba to the United States, where he built one of the world's most respected cigar brands from scratch.
Ernesto Perez-Carrillo comments: "Pledge of Allegiance 2023 is not just a cigar. It's a representation of the American Dream that I had the privilege to live. This special blend has been crafted with a vision - to create a smoke that honors the journey every American, born in the USA or immigrant, has taken or is still on. Embrace the heritage, taste the resilience - this is what Pledge of Allegiance 2023 stands for."
This exceptional cigar is housed in an equally unique box. Designed with a timeless elegance, the box features an American flag motif, adding an extra layer of significance to this tribute to America. The band is representative of the bands on La Historia, Encore, Pledge and Allegiance, the company's biggest sellers, but with a change in coloration to emphasize the American color theme.
Pledge of Allegiance 2023 is a masterpiece blend that boasts a USA Connecticut Broadleaf wrapper, an Ecuadorian Connecticut binder, and a combination of USA, Nicaraguan, and Dominican Republic filler. This 6x54 box-pressed cigar (10ct/box) delivers a medium to full-bodied smoke that starts with a hint of sweet spice, evolving into rich notes of cocoa, earth, and a subtle hint of leather. The price is $20 retail per cigar and begins shipping in mid to late June. The complexity and balance of flavors symbolize the rich diversity and unity of the nation it honors.
For more information about Pledge of Allegiance 2023 and the remarkable story of Ernesto Perez-Carrillo, visit www.epcarrillo.com.
Embrace the Heritage, Taste the Resilience – A Salute to the American Dream– E.P. Carrillo Pledge of Allegiance 2023.
About E.P. Carrillo Cigar Company:
E.P. Carrillo Cigars have always been about innovative and groundbreaking ideas. It is owned and operated by third and fourth generation of cigar makers, the Perez-Carrillo family. Today, each of the E.P. Carrillo lines have a unique and distinct set of characteristics in line with our shared vision: The Endless Pursuit Toward Perfection. The cigars themselves are each based on a greater concept which reflects an aspect of the family's heritage in tobacco and the authentic pride with which each cigar is made.
This email address is being protected from spambots. You need JavaScript enabled to view it.
See more: carrillocigars.com
Instagram: @EPCarrillo_cigars
Facebook: Facebook.com/EPCarrillo