Xurvivor Introduces Green Cock Candela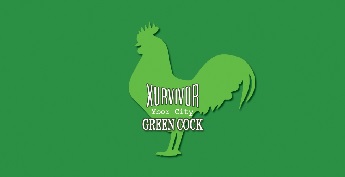 Ybor City is not only famous for its world-class cigars, but also its beautiful chickens. Regardless of where you walk around in Ybor City, you will certainly see colorful cocks leading their packs wandering the streets of the cigar capital of the world. These chickens are descendants of the backyard birds raised by the neighborhood's first residents over 100 years ago, around 1885.
At Xurvivor Cigars, we want to raise awareness about the historical importance and dangers these beautiful creatures are facing. In 2018, it was estimated that the chicken population plunged from over 89 chickens to just 29, due to human intervention.
Green Cock is a 1,000-count special edition cigar. It's a first in multiple fronts, including our first cigar produced in Nicaragua, our first Candela wrapper, and our first Churchill cigar.
Smoking this cigar might surprise aficionados. You will find some of the grassiness of the Candela has smoothed out, crafting an interesting smoking experience. This is due to the 8 month aging process we started in August 2018, in our Spanish cedar humidors, making the Green Cock a true collector's edition.
Green Cock Candela Bag of 10
$120.00