George Sosa Departs Alec Bradley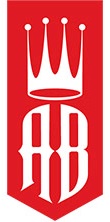 Fort Lauderdale, FL (5/21/19)
Alec Bradley Cigar Co. announced today Vice President of Sales, George Sosa has resigned.
"I would like to thank George for his many years of service," Alec Bradley founder, Alan Rubin said. "Over the last 12 plus years, George has been an integral part of the brand; increasing both domestic and international sales. The wind down plan was in place over the last few months. On behalf of the Alec Bradley family, I would like to wish George the best of luck in his future endeavors!"
About Alec Bradley Cigars
Founded by Alan Rubin in 1996, Alec Bradley has been acknowledged as one of the world's leading producers of fine, handmade premium cigars. Alec Bradley has received the cigar industry's highest critical acclaim for its Prensado, Tempus, MAXX and Black Market premium cigars, to name a few. Their commitment to satisfying cigar enthusiasts worldwide is demonstrated by their passion for excellence, creativity and the highest quality standards.
Contact: Jonathan Lipson. Director of Sales & Marketing. This email address is being protected from spambots. You need JavaScript enabled to view it.
ALEC BRADLEY
phone: 954.321.5991 - 888.426.4397 / fax: 954.321.9968 - 800.648.8876
This email address is being protected from spambots. You need JavaScript enabled to view it. | www.alecbradley.com