CAO SESSION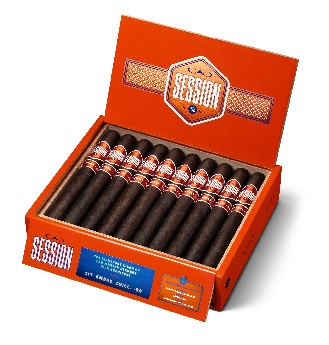 "Some of the best times in my life happened over cigars in my garage in Tampa," says CAO's Rick Rodriguez.
For his latest creation for CAO, Rick decided to create a cigar for the everyday smoking occasions that somehow turn out to be extraordinary. He wanted his next line to be something special and full of depth, the kind of smoke that works for the times that you just want to "sit, smoke, chill and not over-think things."
Inspired by his early days of blending in Santiago, D.R., Rick started with a Connecticut Broadleaf wrapper, selected a Dominican binder and paired them with a rich blend of Dominican and Nicaraguan tobaccos. "I wasn't going for a full-bodied cigar. I wanted Session to be a medium-bodied smoke with a great taste and a lot of complexity and I feel like I've hit the mark with Session. I'm excited to hear what the CAO fans will think of it."

Session an enjoyable medium-bodied cigar that's complex without being complicated. With hints of nuts, cedar and the slightest hint of sweetness, CAO Session delivers just the right amount of body and complexity.
As Rick says, it's ideal for smoking in your garage, at the cigar shop, a bar or wherever your adventures take you. The sizes are named for three places where Session is perhaps best enjoyed. Packed in bright orange boxes that hold 20 cigars each, Session will ship to retailers on July 5.
Shop (6 x 60) – SRP per cigar $9.59
Bar (6 x 49) – SRP per cigar $8.99
Garage (5.25 x 55) – SRP per cigar $8.59