NEW TORO SIZE LA FLOR DE YNCLAN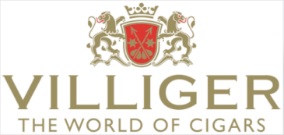 The Villiger La Flor de Ynclan Toro will come in an elegant 10 count box
(Miami, Florida) August 7, 2019— Villiger Cigars announces that the Villiger La Flor de Ynclan will be presented in a new Toro 6X52 size. The Villiger La Flor De Ynclan robusto in 2017 garnered a 93 rating, ranked as the number 10 cigar in the world by Cigar Aficionado Magazine and voted the 2017 number 6 cigar in the world by Tobacco Business Magazine.
The medium- bodied Villiger La Flor de Ynclan was described in Cigar Aficionado Magazine during their unveiling of the best cigars in the world in these words: "The cigar is a fantastic smoke, sweet and charming from first puff to last, anchored by simple-yet-pleasing notes of chocolate and salt, and then refined by more precise intonations of walnut and orange marmalade. "
Heinrich Villiger and Master Blender Matias Maragoto once again came together to tweak the Villiger La Flor De Ynclan. Feeling that the blend could once again be improved on, the Toro 6X52 was agreed upon.
Chairman of the Board Heinrich Villiger said, "The Villiger La Flor de Ynclan seems to be a blend that we keep going back to. Over ten years ago Matias Maragoto and I began on this journey to create a blend that would pay homage to the Pre-Revolutionary style of Cuban cigars. Although, the brand has received many important accolades, I still felt that the blend can be an even better version of itself. We expect the Villiger La Flor de Ynclan in this new Toro size to be an upgrade from the already highly rated robusto vitola.
The Villiger La Flor de Ynclan in Toro 6X52 Toro size will come in elegantly packaged 10 count boxes.
MSRP: $13.00
About the Villiger La Flor de Ynclan: Diligently crafted by Heinrich Villiger and master blender Jose Matias Maragoto of ABAM Cigar Factory in the Dominican Republic, the Villiger La Flor de Ynclan was a cigar 10 years in the making. Villiger Cigars produced a small batch of La Flor De Ynclan over a decade ago. Unsatisfied with the result; the decision was made to cease production. The tobacco was set aside and aged, while Matias meticulously tweaked the amount of the Indonesian, Dominican, and Nicaraguan tobacco within its Ecuadorian wrapper. Present day, the La Flor De Ynclan is what both imagined it could be. The result was a smashing success as it received numerous accolades after its re-launch in 2017. The highlight being a 93 rating and being named the 2017 number 10 cigar in world by Cigar Aficionado Magazine.
ABOUT VILLIGER SONS LIMITED AND VILLIGER NORTH AMERICA:
Villiger Sons Limited was established in 1888 by Jean Villiger in the small town of Pfeffikon, Switzerland, where Villiger remains headquartered to this day. The company manufactures and sells more than 1.5 billion cigars annually, world-wide. Today, under the leadership of Heinrich Villiger, the company prides itself in its commitment to quality, in all their products made in many countries around the globe.
Follow the Villiger Cigars on social @VilligerCigar #TheOriginalClassic