Southern Draw to reveal the CEDRUS Lancero at TPE 2020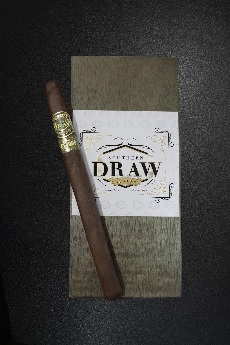 And announces NO price increases for 2020!

The love of lanceros, those long, thin cigars is nothing new for the Southern Draw Cigars family as they are our true favorite smoking experience. The family never likes to show up empty handed to a trade show or event, so it is excited to share something new with TPE 2020 attendees.

"Southern Draw Cigars has been quietly enjoying this size for several years (in fact I am smoking one as I draft this PR) and plans to reveal the CEDRUS Lancero 7.5x40 in celebration of our first ever attendance at the Tobacco Plus Expo in Las Vegas, NV. From January 29th - 31st. The family and the CEDRUS lancero may be found in a quaint little corner of Booth #4059.
We have previously offered a lancero size in each of our core blends including the popular Rose of Sharon, Firethorn, Kudzu and Jacobs Ladder and this new addition will complement the CEDRUS line nicely. Although lanceros reportedly do not make up a large portion of sales for most brands, Southern Draw Cigars has been blessed with solid sales over the previous five years, sales that are on par with our more traditional robusto and toro sizes. We will have a limited number of samples on hand and will be taking pre-orders for April and July 2020 deliveries," per Robert Holt.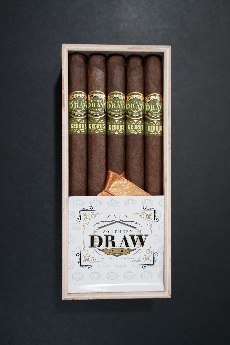 Southern Draw Cigars is also pleased to announce that it has NO plan for a price increase for 2020. Sharon Holt a.k.a. The Rose of Sharon shared the company's thought process, "We wish to avoid spending too much time on price increase (and justification) discussions with our staff and current valued retailer partners. The family believes this is time that should be spent on value increasing discussions instead. Southern Draw has been blessed by the patience and loyalty of our partners and consumers, which more than warrants this important decision."

The company would like to share some of the reasons that a 2020 price increase on current products wouldn't be productive:

1. SDC would like to hold on to our retailers and customers during this time of gloom and uncertainty in the industry by providing quality products at fair prices and an incentive for consumers not to turn to bargain or overall cheaper products.

2. A price increase would likely increase churn in the essential life blood of brick and mortar shops operating in states with higher than average tobaccos related taxes.

3. SDC has been blessed with a growth rate of >100% per year over the last 6 years, a 4% - 5% price increase now won't really matter over the next 5 – 10 years, however the churn and the loss of referrals and consumer support will adversely impact our growth rate.

4. A price increase on current products and with existing partners will take a lot of time and energy away from family, sales representatives and brokers, if sales are soft or growth declines, the opinion will likely be that it was due to the price increase.

5. A one-time price increase may solve immediate increased labor, legal and logistical costs but when it is done, it hasn't fixed any real issues. We need to support the industry more and proactively work together on long term solutions that benefit the industry.

Southern Draw Cigars plans to introduce more expensive product offerings in 2020 and when it has been determined a price increase is necessary, the company will make every effort to telegraph it well in advance and then apply it equally to all products in an attempt to mitigate any issues.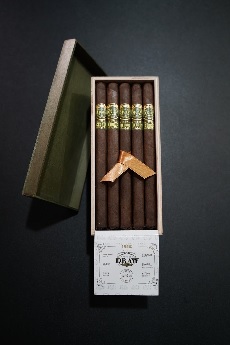 CEDRUS Lancero
Country of Origin: Nicaragua
Factory: AJ Fernandez Cigar Co., Estelí, Nicaragua
Wrapper: Besuki, Indonesia
Binder: Habano 2000- Estelí, Nicaragua
Viso: Piloto Cubano – Dominican Republic
Criollo 98 – Estelí, Nicaragua
Seco: Habana 92 - Quilali, Nicaragua
Ligero: Corojo 99 – Jalapa, Nicaragua

Size: Lancero 7.5x40 (box pressed)
Number of Cigars – 50,000 per size the be released for 2020
Packaging: 20 count boxes (standard SDC boxes) and a limited number of 20 count refill bundles
Price – $10.20 MSRP (same price as the robusto size of all core bend cigars)
Ship Date – April15 & July 15 & October 15, 2020

Soli Deo Gloria -