Hiram & Solomon's New Partner: Casagranda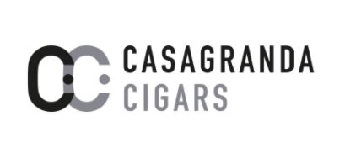 Hiram & Solomon Cigars has announced their latest European distribution partnership. The company has aligned with Casagranda Cigars GmbH in Germany to carry the Brand full production lines.
Founded by Werner Casagranda, who was lucky enough that in 2012 he turned this passion into his profession, Casagranda Cigars cooperates with large producers and boutique manufacturers and has a small but fine range of inventory that is constantly being expanded. The handpicked boutique cigars come from factories in Nicaragua and Costa Rica that comply with high quality standards, thus making the art of creating tasteful cigars come alive at the highest level.
Werner is a passionate cigar smoker and cigar importer, but above all a connoisseur who has been dealing with all aspects of the subject of cigars for many years. Full of enthusiasm, he is always with all his senses on his travels in Central America to discover new and interesting cigar blends.
Casagranda Cigars GmbH, is proud to carry and distribute Hiram & Solomon Brand, Werner also noted:
"The idea behind the Brand is a little bit extraordinary and we have not seen anything comparable, despite our long cigar industry affiliation. These are the first premium quality cigar Brand targeting Freemasons in particular and also non-Freemasons in general. A certain amount of the earnings is donated to several charity projects including the Shriners Hospitals."
Fouad Kashouty, owner of Hiram & Solomon Cigars noted:
"It is with great honor that the Hiram & Solomon Cigar Brand has been selected as one of the handpicked boutique cigars carried by Casagranda Cigars GmbH. The relationship we have built with Werner will continue to expand Hiram & Solomon Cigars footprint in Germany and throughout Europe and be available for all men and women alike who take their commitment to cigar smoking tradition and taste seriously.
#discoveroursecrets #every1scigar