Alec Bradley Cigar Co. Confirms Exclusive For 2022 PCA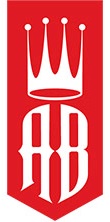 ...But, It's A Secret
Fort Lauderdale, FL (June 27, 2022)
Alec Bradley Cigar Co. today confirmed a report printed by the Premium Cigar Association (PCA) on May 10, 2022 announcing the company's participation in the trade show attendee exclusive program. To date, Alec Bradley has not substantiated the report, but due to a multitude of tobacconist inquiries, the company is now electing to provide some details ahead of the PCA Trade Show, happening July 8-12, 2022, at the Sands Convention Center, Las Vegas, NV.
"I think announcing a mystery attendee exclusive release ahead of the PCA helps pull more tobacconists into the show and into our booth," said second generation cigarmaker/co-project manager, Bradley Rubin. 'There's nothing more exciting than a dramatic reveal!"
Mr. Rubin indicated that the secret project is a reflection on the company's heritage, intended to evoke the imagination of tobacconists and brand advocates. Additionally, he noted that there will only be 1000 'units' of the product available for sale exclusively to PCA Trade Show attendees on a first come, first served basis, at the company's booth, #1205.
"This secret project is one of the many ways we demonstrate our commitment to the PCA and its members," said Director of Sales & Marketing/co-project manager, Jonathan Lipson. "It is Alec Bradley's pleasure to be a part of PCA's efforts to increase involvement amongst its participating vendors and tobacconist."
Alec Bradley has participated in the show every year since the company's inception, releasing innovative products that tobacconists have been excited and proud to share with their customers. The PCA Trade Show is exclusively open to registered tobacconists, vendors, and vetted media. Nevertheless, news about PCA is followed closely by consumers in anticipation of the upcoming releases heading soon to their favorite tobacconists' shelves. More information about Alec Bradley's secret project will be released to show attendees, and through Alec Bradley's social media accounts, during the show.