Whiskey Profile: The Whistler The Blue Note 7 Year Old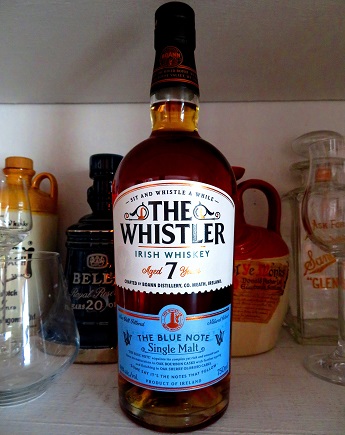 March 19th, 2018
The whiskey
The Whistler The Blue Note 7 Year Old Single Malt Irish Whiskey
46% alcohol by volume
Non chill filtered / natural colour
This Irish single malt represents an award winning offering from the relatively new, family owned Boann Distillery located in County Meath, Ireland. It was actually distilled at the Cooley Distillery, and aged for five years in ex-Bourbon oak before being transferred to Oloroso casks for a further two years of maturation at the Boann site.
The Boann Distillery will subsequently market whiskies entirely distilled and matured in-house over the coming years.
Tasting glass
Glencairn whisky glass.
Appearance of whiskey
Gold with an amber cast.
Nose
Notes of toffee, apple-raisin pie, candied ginger and orange zest. Subtle hints of baking spices followed by a suggestion of spruce forests. An engaging aroma.
Palate
Honey sweet, spicy and a tad sharp – just enough edginess to get one's salivary glands excited. Herb-infused orange liqueur without any suggestion of cloying stickiness. Balanced, and showing excellent breadth of flavour and texture for its age.
Finish
The honeyed fruit aspect is held in check by a persistent infusion of spicy oak, which leaves a satisfying sensation of warmth in its wake.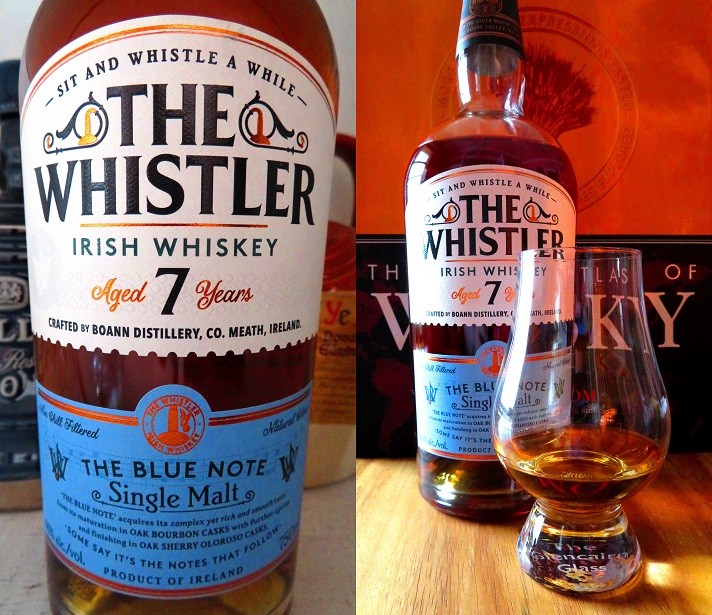 Final analysis
Only seven years old? No matter. The effect of the Oloroso cask finishing is spot-on, and the result is certainly worthy of another pour.
Recommendation
Drink it neat.
__________________________________________________
Doug Kuebler is an inveterate aficionado and collector of wines and whiskies. Apart from organizing wine and food seminars, Doug has also written extensively on wines and liquors over the last three decades. His first published book-set, The Tumbler's Guide to Single Malt Scotch Whisky, has been well received in North America, the British Isles and Asia.