Break From The Herd And Bypass The Guinness
Join Cigar Weekly's Brad Slager (MartiniShark) as he delves into the world of milk stouts, and offers a few tasty recommendations for beer aficionados.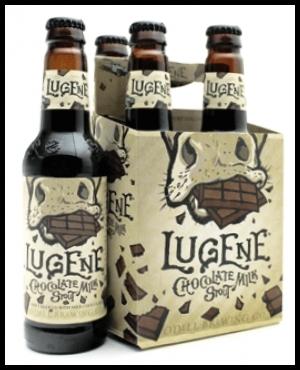 While not necessarily elitist, drinkers of Guinness can still be a passionate lot. I have encountered many who swear by their choice. At times, they adhere to the dark rich malt elixir with a rock-ribbed devotion, touting its benefits over many other beers even as they declare that some people cannot handle the heft, the taste or the strength of Guinness. The only problem? Better, more potent and flavorful choices abound in the side category with 'cows on the label'.
From my samplings of Guinness, I've always felt this legendary beer was actually wan in flavor, mostly chalky and surprisingly lightweight. In fact, I have found many porters that offer up more complex profiles. But for overall pleasure from a full bodied brew, I always trend towards the sub-group known as milk stout. While Guiness makes promises, milk stout delivers.
Let me offer you a bit of history so you can better appreciate this class of beers. Porters and stouts share such an intertwined past that their respective terms are, today, essentially interchangeable. The dark beers were initially created in the 1700s. As they became popular with the merchant classes working the docks, these beers took on the name 'porter'. Over time, differing strengths were brewed. Those porters bearing higher alcohol levels were designated as being 'stout', thereby acquiring their own style and category.
The 1900s brought numerous changes. The two World Wars impacted the brewing industry in Europe in the form of rationing and taxes. Base ingredients became scarcer, and governments imposed higher taxes on beers with more alcohol. These measures affected the brewing recipes of many labels. From this era on, Guinness trended downward towards its current 4% ABV content. Today, it is lighter in body while still retaining the stout designation.
Early in the 20th Century, brewers began experimenting with lactose, a by-product of the cheese industry. Adding lactose to the beer created a different brew. Unlike natural sugars found in grains, milk sugar is not yeast-fermentable, and becomes an additional component to the final product. Lactose contributes a residual sweetness, greater body and a thicker mouth-feel. It also offered brewers a marketing ploy. Many labels advertised the health benefits of their beer, equating it to the same as a glass of milk.
Over time, the British Government stepped in and banned any reference to the beer having milk qualities, given that these bold claims were essentially being made about sugar. These restrictions led to the milk stout style gradually receding from the British marketplace.
In contrast, the milk stout market has really expanded in recent decades here in the United States, with craft brewers adopting the method and taking it to new pastures (so to speak). These beers are notable in all the areas where Guinness is lacking. They're fuller in body, broader in range of flavor and almost always more potent. (A 6% ABV is rather common.)
Since Guinness is primarily flavored by roasted dark malts, its taste fades when the beer is consumed while enjoying tobacco roll.
The heavier body and sweetness found in milk stouts holds up better alongside cigars. The various flavors you may sense – cream, coffee, chocolate – complement a richer bodied smoke. In most parts of the U.S.A. these days, you should be able to find a craft brewery version of this style. Here are some notable picks: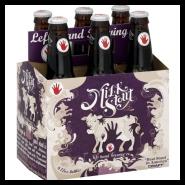 Left Hand Milk Stout
If you're unfamiliar with the milk stout style, here is a perfect place to start. Coming out of Colorado, this is a dependable and sometimes complex offering. You'll get distinct sweetness and a rich roasted taste, with cocoa detectable as well. The Left Hand Brewing Company has also produced a Nitro version, both on draft and in bottles, to give the similar Guinness head effect.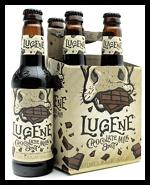 Lugene Chocolate Milk Stout
This one's found mainly in the Mid-West, and is named after a local dairy farmer the Odell Brewing Company has worked with for years. If you can manage to grab some, it's well worth the effort. The beer displays notable chocolate flavors with a balanced sweetness that can be very filling. Two of these during a languid smoke session would be pretty hard to beat.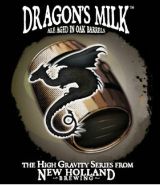 New Holland Dragon's Milk
For more of a blast, and for a really complex drinking experience, this sample from Michigan's New Holland Brewing is a must-try. Dragon's Milk weighs in at a potent 11% ABV, and has multiple layers of flavor that demand you sit up and pay attention. Even if you don't, you'll be off your feet in short order.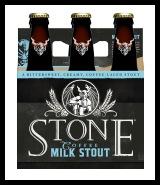 Stone Coffee Milk Stout
If you prefer something closer to Guinness, this will bring you in at the same basic alcohol level (4.2%), but with far more pleasure on the tongue. Stone uses beans from Acme Coffee Roasting Company, and adds in hops for a slightly bitter stout.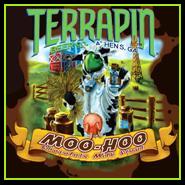 Terrapin Moo-Hoo Chocolate Milk Stout
Not just a catchy name, Terrapin boosts the flavor of their stout with cocoa nibs and shells (sourced from the Olive & Sinclair Chocolate Company) to smooth out the roasted malt taste. At times, you actually can get the aftertaste of a bottle of Yoo-Hoo.
If you want to explore further, Terrapin has more adventurous labels in this style. Its Coffee Oatmeal Imperial Stout clocks in just under 10% ABV, and its Liquid Bliss adds a note of peanuts to its Moo-Hoo chocolate profile – hard to accurately describe, yet hard to put down.