Xurvivor Evo XZ 2018 Toro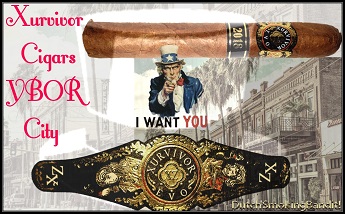 September 3rd, 2018
Hello from the Netherlands in Europe. I'm going to review a great cigar for you.
Cigar information
Production site: Ybor City, Florida, U.S.A.
2018 production of cigars: 2,500
Collection: Evo XZ
Vitola: Parejo Toro
Size of cigar: 6 inches by 54 ring gauge
Wrapper: Special Rosado leaf
Binder: Nicaraguan
Filler: Nicaraguan & Dominican
Ageing period: At least 3 months
When purchasing any cigars, the first thing I always do is remove the cellophane coverings (if necessary), place the cigars in my humidor and let them rest for a while.

In the case of the Evo XZ Toro, I was immediately struck by the unbelievable aroma of the cigar, but still managed to resist the temptation to light one up for a week or so. Besides, it's just as nice to open the humidor a little later and be greeted by such an attractive scent.

My first impression focused on the wrapper, which was as smooth as a polished mirror and gave off a lovely aroma.
After cutting and toasting the tip, I sensed that the draw was easy enough to facilitate good smoke output, yet not too loose.
My initial sensations were of roasted nuts (peanuts), earth, coffee, wood and a certain 'sweatiness'. That said, the influence of the Rosado wrapper leaf remained in front flavor-wise
The burn on the Evo XZ was great – as sharp as a chef's knife. So I knew I was in for a 'special journey', and didn't really care about my 'final destination'.
Halfway through the session, the previously noted flavors were all still there, only a nice leathery component had also stepped on board.
I smoked this cigar down to the nub (after some seventy-five minutes of enjoyment), and still wished for more. I definitely won't be waiting too long to fire up another, and highly recommend you try an Evo XZ 2018 as well. Perhaps you'll discover even more 'hidden' flavors when you do.
My ratings
First impression: 9
Construction: 9
Smoke output/draw: 8.5
Strength: 8.5 (medium/full)
Flavors: 9.5 (full)
Smoking time: 9
Overall: 8.9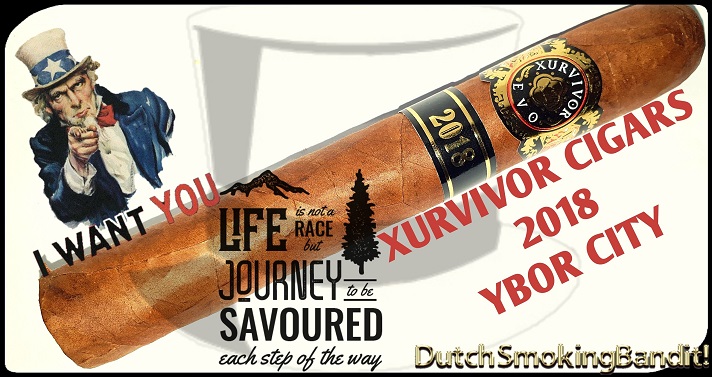 Would I want to smoke this cigar again? Yeah!
Lastly, I want to extend special thanks to Josh, CEO of Xurvivor Cigars, who made this review by me possible in a special way. Thank you, brother. You're a real XURVIVOR!
__________________________________________________
Pictures: Guus Elgersma (guusfoto/SmokingBandit)
Review: Guus Elgersma
Original date of smoking session/review: 2018-08-17