Arandoza 5th Anniversary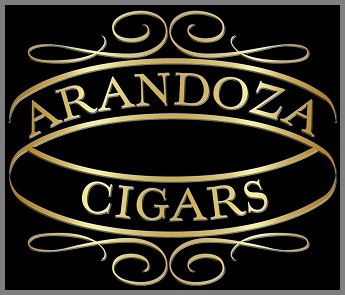 January 23rd, 2017
Size: 6 inches by 52 ring gauge
Format: Toro
Production location: La Zona Factory
Composition of cigar: Nicaraguan Puro
My cigar (which I obtained at the 2016 edition of the IPCPR) sported a very smooth Maduro wrapper, and emitted aromas of tobacco and cinnamon. I sensed tobacco and stronger cinnamon from the foot. A clean clip permitted a smooth cold draw with notes of leather, tobacco and cinnamon.
After lighting, the initial draw brought forth more cinnamon flavors along with smooth tobacco and leather notes. I really enjoyed Arandoza's samples last year, and so far was not disappointed with this one.
The 5th Anniversary was a mostly medium-strength flavor bomb – not unlike the Arandoza Red, but kicked up a bit. I especially enjoyed the cinnamon finish.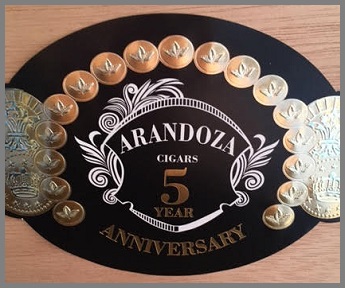 One of the things I like about a well-blended cigar is how I get non-tobacco flavors without any infusion – unlike too many cigars on the market that are not bad, but just taste like tobacco.
As the Toro burned, I noted a mellow room note developing. The ash, which was very firm and white, held. Nonetheless, I tapped it at one inch to avoid 'ash lap'. The burn was very clean as well.
At the one-third mark, the flavor remained fairly consistent, though there was a bit more cinnamon on the tip of the tongue and less of those leather notes. The cigar was holding up very nicely so far, as a bit of pepper came forth on the retro-hale.
I tore the wrapper a little when removing the bands, but not significantly so. And I had to touch up the burn a bit, probably because the humidity was high and it was trying to rain. As I took a closer look at the foot, I observed that the Ligero appeared well centered.
Approaching the final third, the burn became less even – likely due to the wrapper damage I caused removing the bands. A quick touch up, and all was well again. The smoke was very smooth, and continued to have pleasant notes of cinnamon and pepper.
With about 1¼-inch remaining, the cigar started canoeing. So I put it down.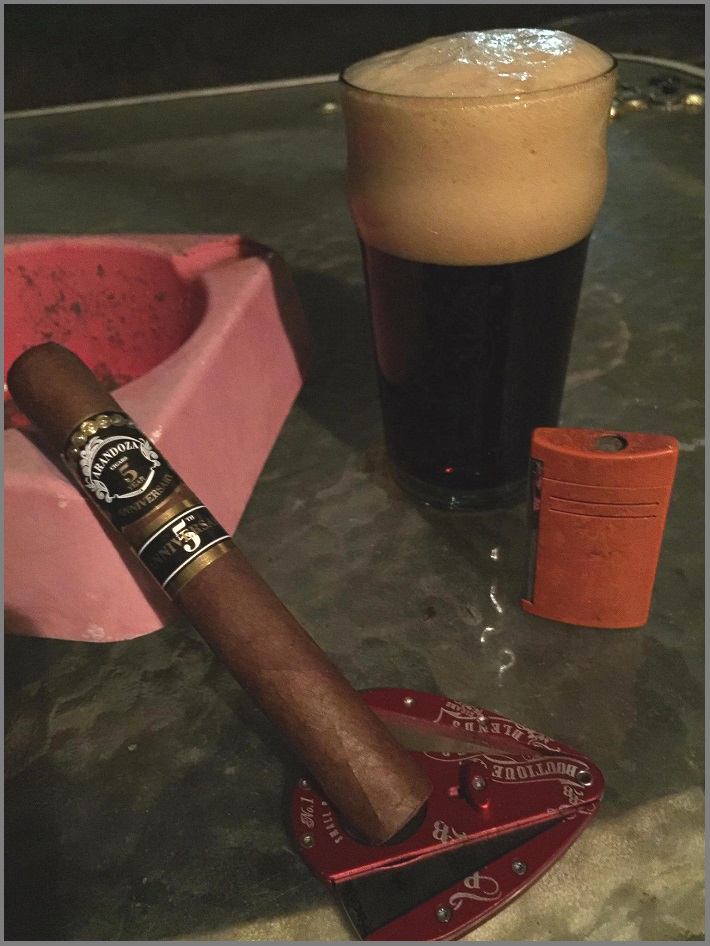 Overall, this proved a very pleasant cigar that earned a respectable 8.5/10. Joe Bob says, "Check it out."
__________________________________________________
Jeff Slatton (jefslat) resides in the San Antonio, TX area.
Discuss this review in the Cigar Weekly forums HERE.