Mombacho Tierra Volcán Clasico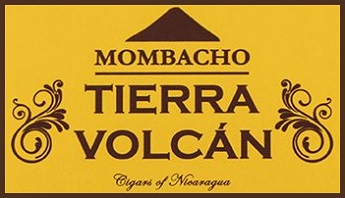 August 24th, 2017
My Tierra Volcán Clasico sported a beautiful Habano wrapper with two prominent veins, as well as a nice firm bunch. The wrapper and shaggy foot were fragrant, with hints of coffee and some savory spices, while the cold draw was perfect.
The initial flavors came mostly from the wrapper and shaggy foot, and were very smooth.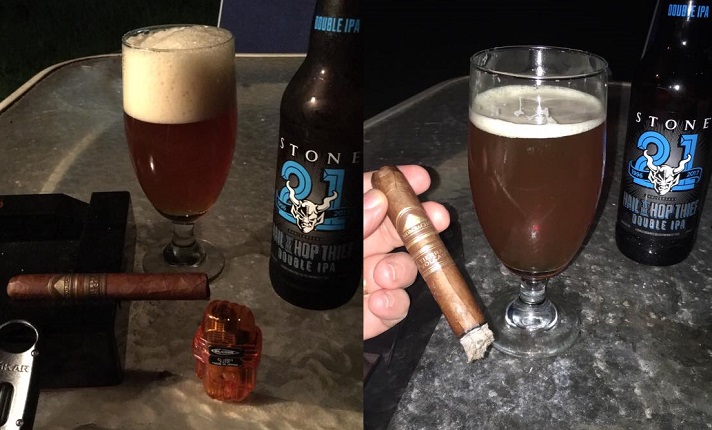 I find that IPAs usually match up very well with Habano wrapper cigars, and this particular pairing with the Mombacho proved no exception.
Getting into the body of the cigar, I picked up coffee and nutmeg notes with a bit of cedar. There was also a light white pepper note in the retro-hale. The burn proceeded in a mostly even fashion, with the ash hitting my lap at about ½-inch.
After the first third, the cigar produced plentiful smoke that was very pleasant. The Clasico continued to be both smooth and cool as nutmeg and cedar characteristics were joined by a hint of blog. The citrus notes of the IPA blended in perfectly with the cigar.
Approaching the two-thirds mark, the smoke remained cool and pleasant with a nice clean finish. The burn continued to be even, and the complexity was impressive – a nice medium-bodied blend of flavors.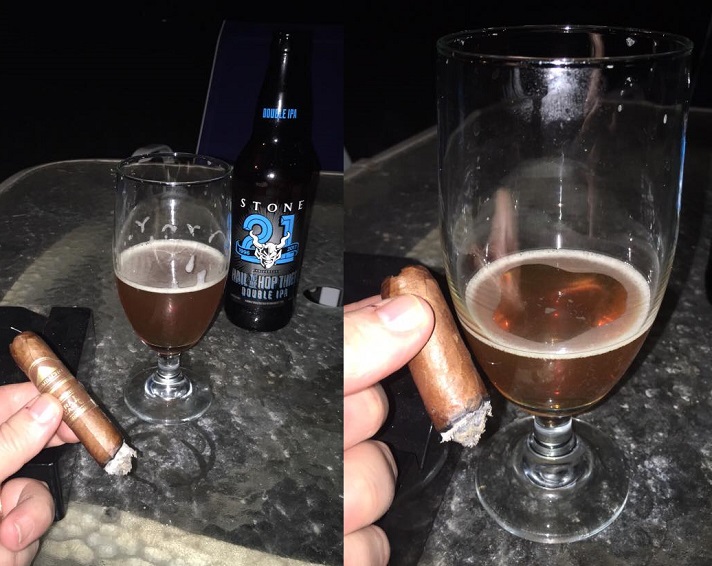 I must thank Gary 'Doc' Laden of Smooth Draws Radio for letting us know about Mombacho's press night. There was a very nice dinner party at a mansion west of the Strip in Las Vegas. And by a bit of synchronicity, our lift was in a Tesla with gull-wing doors that allowed us to make quite an entrance.
I have to stress the quality of construction of this cigar. It smoked very slowly with plentiful smoke, and stayed cool and smooth throughout the session. I think I have found another cigar that belongs in my rotation.
Approaching the final inch of the cigar, I got a very pleasant surprise hit of cocoa nibs notes. This cigar goes into the 'must try' category, and earns a 9.25/10 score. Joe Bob says, "Check it out."
__________________________________________________
Jeff Slatton (jefslat) is a longtime member of and contributor to Cigar Weekly. Jeff resides in the San Antonio, TX area.