The Rebirth of a Cigar Shop (or It's Hard to Keep a Good Cigar Shop Down!)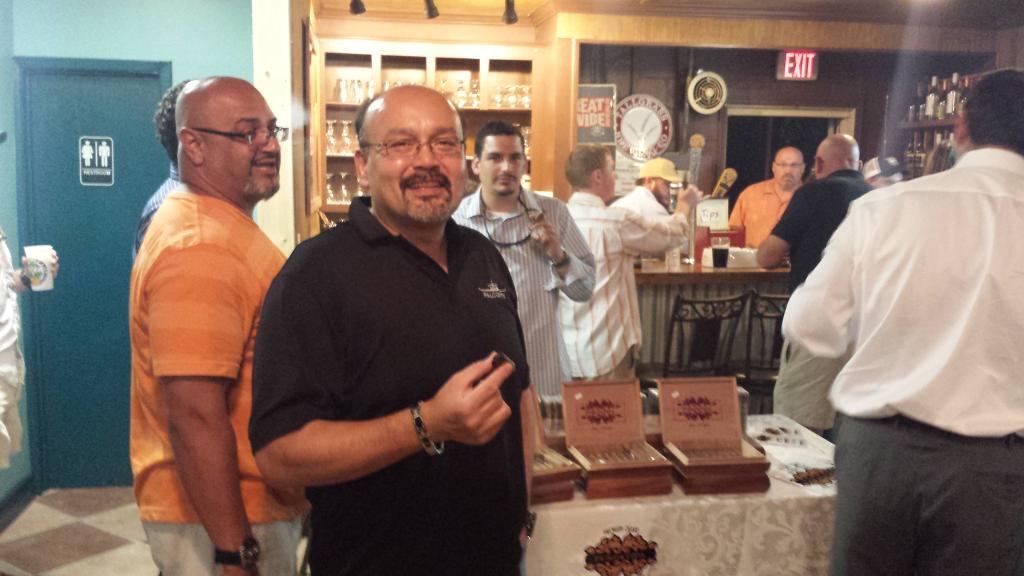 Monday October 13, 2014
De Cuba is the name of my weekend home away from home. This is where I have spent the majority of my Saturday afternoons these past several years.
At De Cuba, I have made many good friends, or 'Brothers of The Leaf' (BOTL), as we like to call ourselves. We would gather on Saturdays, enjoying cigars and conversation along with an adult beverage or two.
The number of friends present would ebb and flow. During the summer months, we'd have baseball on the screen. And then, of course, during college football season, things would kick into high gear, with a fairly wide variety of team favorites being represented.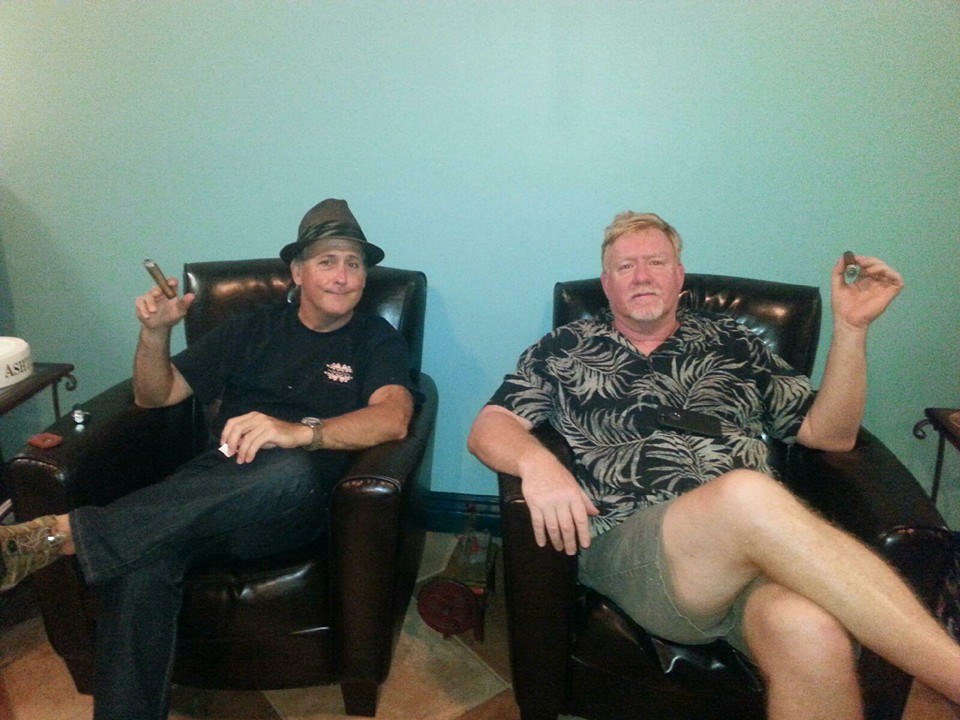 De Cuba started out at a location in the town of Fairhope, AL, on the eastern shore of Mobile Bay. The shop eventually moved just a bit further north to the small town of Daphne. This is where I started my patronage.
When De Cuba first moved to Daphne, I stopped in only to find the cigar selection quite limited. And what they did have was not very well maintained.
At some point not too long thereafter, I heard through some of my cigar friends that a new owner was taking over the business. I therefore made a point to stop by the shop (shortly following the change in ownership) and introduce myself to Chris, the new owner.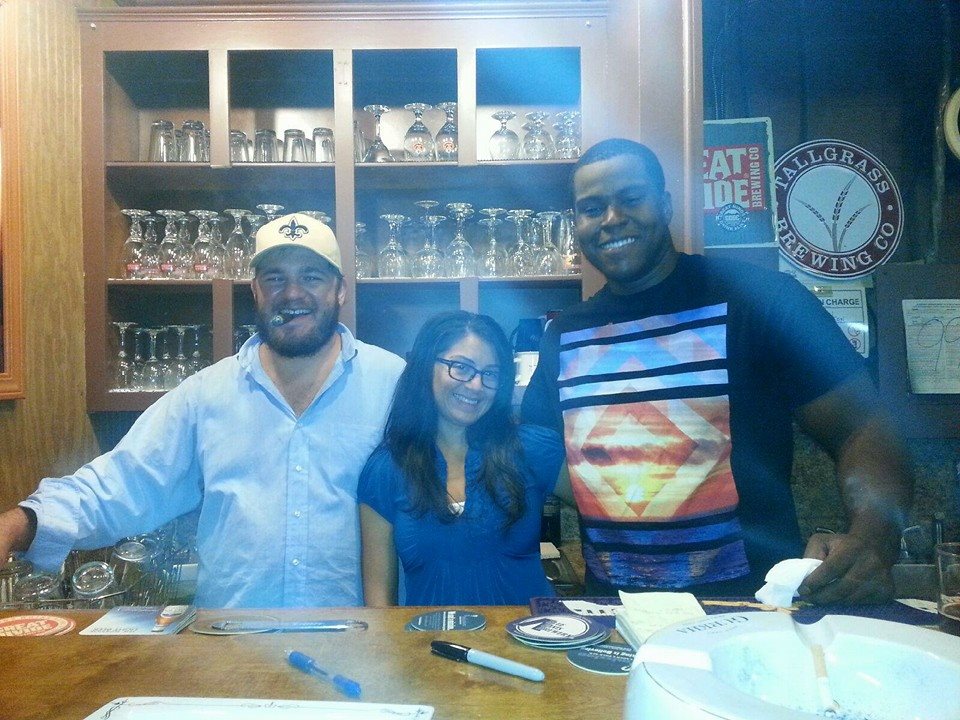 Chris was full of enthusiasm, and it sounded like he had some great ideas for improving De Cuba. Sure enough, we saw an immediate improvement in the cigar selection, as well as other upgrades such as live music, a nice selection of craft beers and a wine selection. This was when we developed a core of cigar lovers who enjoyed hanging out on Saturdays, smoking cigars, swapping stories and enjoying adult beverages. De Cuba became, for us, a 'man-cave' away from our homes.
Not only did we relish our Saturday afternoons at De Cuba, but we also enjoyed meeting up at the shop on Friday and Saturday nights for live music out on the back deck, not to mention taking in the regular rounds of cigar events held at the shop.
Things rocked along pretty well for a couple of years. As time passed, however, we realized that it was getting tough for Chris to maintain the energy - not for lack of trying on his part, mind you. But in today's economy, it's tough.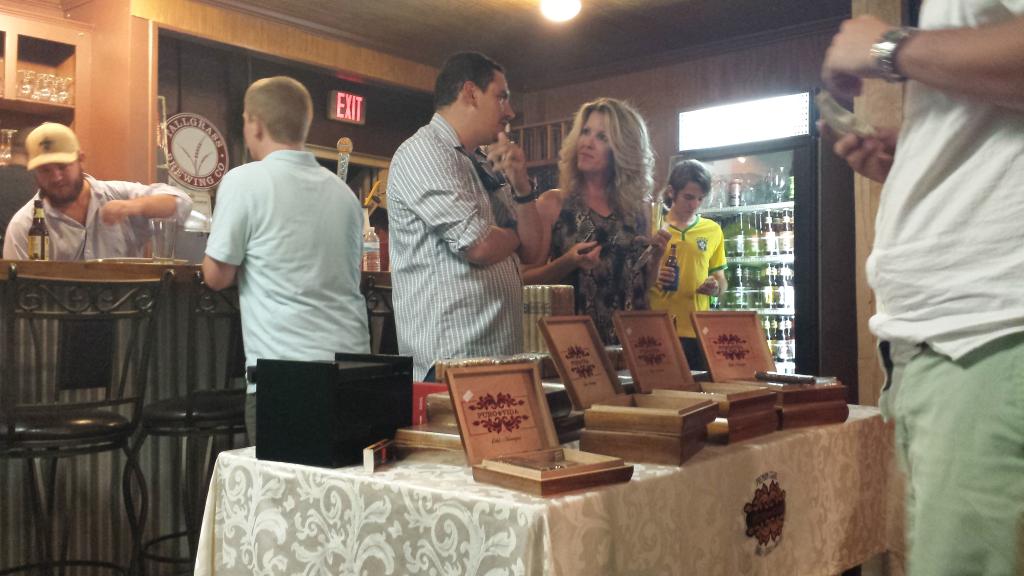 The reality of the situation was becoming apparent as the weeks and months passed by. Things did not look good. We were in danger of losing our little treasure of a cigar shop!
Thankfully, as fate would have it, a group of people, who all worked together at the new Airbus site located in Mobile, had become part of our little enclave. It just so happened that these friends were very interested in joining together to own a cigar shop. This turned out to be perfect timing for all involved.
Fortunately, a deal was reached to everyone's benefit and agreement. The Airbus group came in, changed the name of the shop to Main Street Cigar Lounge of Daphne, and immediately made numerous upgrades - more tv screens, a large humidor selection, more music and site renovations. SWEET! A win/win situation for everyone!
I looked forward to the grand RE-opening of our little man-cave, and was very impressed with the changes that were made. On opening night, we had a very nice cigar event featuring Puro Vida Cigars, with live music on the back deck. A good time was had by all, with about 100+ people in attendance.
Aaaaaaah, the planets have once again realigned in proper order. The new shop is vibrant, boasting a great selection of cigars, beer and wine. There's Saturday football on the big screens, a regular scheduling of cigar events and, best of all, my 'Brothers of The Leaf' hanging out, swapping stories, telling lies and enjoying each other's company over some good cigars!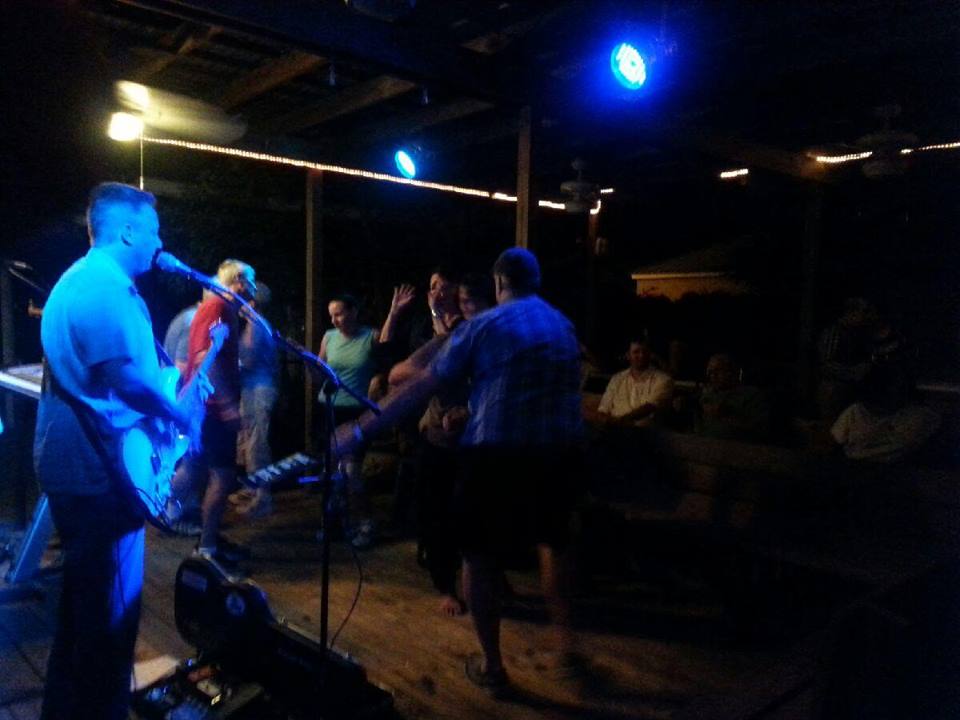 ---
Jon Adams (Spiridon) is a regular contributor to CW.