C.L.E. CIGAR COMPANY ANNOUNCES THE TAA EXCLUSIVE EIROA DARK 11/18 IS NOW SHIPPING!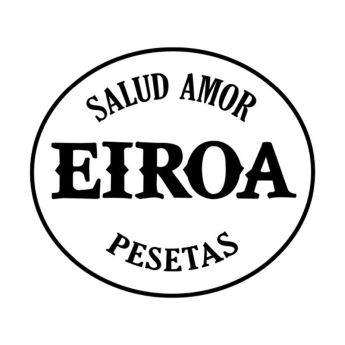 May 30, 2023- C.L.E. Cigar Company announces that the TAA exclusive Eiroa Dark 11/18 is now shipping! The Eiroa Dark originally made its debut in 2019. What separates the TAA Exclusive is that it will come in the Eiroa family's signature 11/18 size. Only five hundred boxes were created.
The unique 11/18 vitola became well known when the Eiroa family-owned Camacho. The 11/18 size continues to be an especially important vitola to Christian Eiroa (President of C.L.E. Cigar Company) because it provides a unique smoking experience while holding sentimental value. The 11/18 name is in dedication to the Matriarch of the Eiroa family.
Christian Eiroa said:" It is a little-known fact that the 11/18 is in dedication to my mother as it represents her birth date (November 18). The Eiroa Dark is one of my favorite blends to come out of the C.L.E. cigar factory, due it being made with only Honduran Corojo tobacco. My hope is that the public enjoys this blend in this long overdue 11/18 size."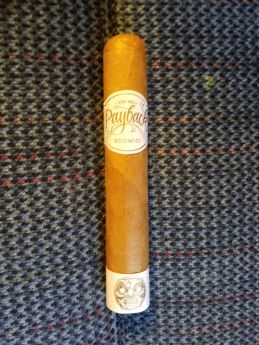 11/18 Vitola: 48 x 52 x 48 x 6
Box count: Twenty count boxes. Limited to only five hundred boxes.
MSRP: $16.70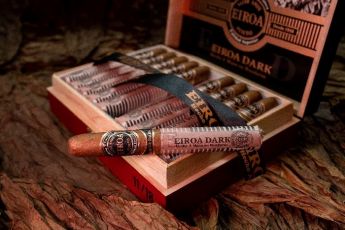 About C.L.E Cigar Company
C.L.E. Cigar Company, established by Christian Eiroa in 2012 is steeped in tradition, going back to the early 1960's in Honduras. The Eiroa family is known for farming, blending, and manufacturing premium handmade cigars using innovative and forward-thinking methods. Christian Eiroa continues to honor his family legacy by creating unique award-winning blends using a mix of traditional and ever evolving technological methods. C.L.E. Cigar Company serves as the umbrella company for C.L.E. Cigars, Eiroa Cigars, and Asylum Cigars.
For more information about C.L.E Cigar Company please visit: www.clecigars.com.
Creativas Group Inc. provides public relations and marketing counsel to national brands, recognized unique events and leading non-profit organizations. For more information: www.creativasgroup.com.
Follow us on social media @CreativasGroup.