Macanudo Vintage 2010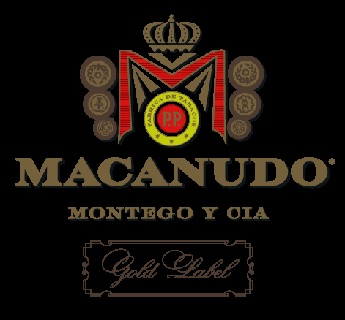 The world's first Vintage cigar was created by Macanudo nearly 40 years ago to spotlight an exceptional wrapper developed in part by Mother Nature herself. Today, the Vintage tradition continues with Macanudo Vintage 2010, thanks to ideal climatic conditions, meticulous curing and precise maturation techniques perfected by the artisans of Macanudo.
The 2010 growing season saw the highest temperatures in 25 years in the Connecticut River Valley, with high humidity and optimal rainfall that yielded an exceptionally silky shade-grown wrapper tobacco. Cured and aged for an entire decade to bring forth an array of pleasing notes on the palate, this singular tobacco makes its debut in Macanudo Vintage 2010.
Ernest Gocaj who oversees the Connecticut growing operations for Macanudo said, "We could not have asked for a better growing season than we had in 2010. Yet this is only part of the story. After such a beautiful crop is harvested, the hard work begins again because the most critical process for growing tobacco is curing. Given how unique and special this crop was, we were obsessive in monitoring the tobacco throughout the eight-week curing process, and ultimately brought its very best attributes to life."
A deeply-aged assortment of tobaccos complement this exceptional wrapper to deliver the mellow indulgence that is Macanudo Vintage 2010. The blend features Dominican Piloto Cubano 94, a proprietary Cuban-seed varietal regenerated by General Cigar's agronomists over a ten-year process that ultimately resurrected the unique aroma and taste characteristics the tobacco possessed two decades earlier. The Dominican Piloto Cubano 94 is married to hand-selected Nicaraguan and Honduran leaves, aged three and five years, respectively. The blend is bound with a Honduran leaf.
With a fragrant cedar aroma, this creamy, mellow smoke has indulgent notes of wood and vanilla and a lightly herbaceous finish, and all the makings of an incredibly memorable smoking experience.
Macanudo Vintage 2010 will be released on August 17 in three sizes, each developed to enhance the superlative wrapper tobacco. The cigars are presented in handmade, solid wood boxes that protect 20 expertly-crafted cigars, each made by artisans at General Cigar Dominicana in Santiago, DR.
Toro Grande (6.625" x 54); SRP per cigar $11.99
Torpedo (6.25" x 52); SRP per cigar $11.99
Churchill (7.25 x 48); SRP per cigar $12.29