Ash Quarterly Partners With AB Cigars To Release Limited Edition Prensado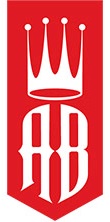 The Prensado Gran Belicoso was created in early 2019 during a retreat Alec Bradley held for its entire US staff in Central America. Based on the award-winning Prensado blend, the elegant 5 1/2" X 56 ring-gauge Gran Belicoso was limited to a total production run of 1300 ten-count boxes, never to be made again.
However, in 2021 Jason Faulkenburg contacted Alec Bradley Director of Sales & Marketing, Jonathan Lipson, with hopes to commission the Prensado Gran Belicoso for Ash Quarterly's ongoing support of Cigars For Warriors. Alec Bradley Founder, Alan Rubin, agreed to the project, as Cigars For Warriors is an organization near and dear to his heart. Only 2200 cigars were produced and will be featured at Ash Quarterly's event on July 2, 2022, at Executive Cigar Lounge in Sanford, Florida, where consumers will have the ability to purchase and donate Prensado Gran Belicoso cigars directly to Cigars For Warriors. Additional cigars will be available in-store at both the Sanford and Melbourne locations of Executive Cigar Shop and Lounge, as well as online through ashquarterly.com.
"We're honored that Jason chose Alec Bradley to make a cigar benefiting our brave men and women overseas," Mr. Rubin said. "We generally don't reissue single-run limited editions, but the cause was too compelling for me to say no."
Along with Ash Quarterly and Cigars For Warriors, Mr. Lipson will be onsite at the event to present the Prensado Gran Belicoso on behalf of Alec Bradley.

Jason Faulkenburg, Founder of Ash Quarterly, had this to say about the project: "Cigars For Warriors is such an amazing charity that provides a moment of normalcy to our troops stationed in combat zones overseas. We are honored to be able to help provide cigars to these men and women. We have donated one cigar for each Rating Club pack we sell since shortly after we launched in 2018, but we wanted to do something special this year. That's when I approached Alec Bradley about creating something special for them and they didn't hesitate to come on board. We couldn't be happier with the blend they chose and how fantastic these cigars came out. We are even more excited to donate more than 50% of the cigars produced."
Storm Boen, CEO of Cigars For Warriors, gave this statement: "We here at CFW are very honored to be able to work with Alec Bradley, who has always been generous to our troops. Working with the Faulkenburgs and Ash Quarterly has been a true pleasure to work with since the first time we met years ago, with immediate support. They have shown what true support of the military means. Absolutely great magazine, and even better people running it!"
Cigar Details:
Full Name: Alec Bradley Prensado Gran Belicoso
Dimensions: 5 1/2 X 56
Blend: Wrapper - Honduras (Trojes). Binder - Nicaragua. Filler - Honduras/Nicaragua
MSRP: $13.45/Cigar
Production: 2200 Cigars, with 1200 set aside for donation to Cigars For Warriors.