What to Drink with Your Smoke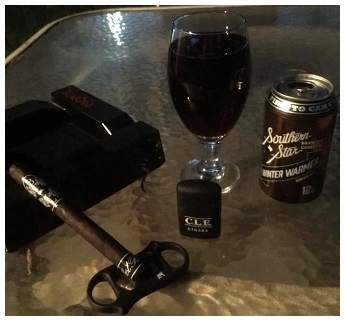 February 12th, 2018
For the experienced premium cigar smoker (as well as anyone just discovering the enjoyment of hand-rolled tobacco), figuring out what to drink while relaxing with a good smoke is important.
Pairing a cigar with a beer is initially a fairly easy thing. Lighter bodied cigars are best accompanied by lighter bodied beers, and so on through the flavor intensity spectrum. But craft brewers have pushed the envelope to create very different and, in some cases, truly astounding beers and ales. Not to be outdone, cigar manufacturers are constantly modifying their blends to create different profiles within their cigar lines. Getting a truly outstanding pairing can therefore represent a bit of a gamble. Still, it's very rewarding when you find the perfect pairing.
Cigars and craft beers both come in a variety of flavor profiles. So knowing what you are buying is important.
Know your cigar
Cigars with a light or 'Connecticut' wrapper tend to be milder, although there has been a trend lately to fill these lighter wrapped cigars with stronger tobacco.
A medium-brown or 'Colorado' wrapper generally indicates a more medium strength cigar, although several cigars in this color spectrum use 'Sun-grown' or 'Habano 2000' wrappers, which tend to be a bit stronger and have a spicy profile. Also in the medium-brown category are 'Criollo' and 'Corojo' wrappers, which tend to have more traditional tobacco flavors.
The darker brown or 'Maduro' wrapper shows that the leaves used to wrap the cigar have been aged to achieve their color. Most Maduro cigars tend to be stronger and more full-flavored. Finally, the almost black or 'Oscuro' wrapper cigars tend to be not as strong as the Maduros, and have a sweet profile.
Know your beer
Beers are categorized based on the brewing process. There are Pilsners, Lagers and Bocks, while ales fall into the Pale, Brown and Stout categories. Craft brewers have made several twists to the traditional beers, like India Pale Ale, Coffee Stout and Strong Brown Ale, but all these still fall into the same basic categories.
Create the perfect pairing
Here are some pairings I have found that are the perfect way to enjoy an evening:
Texas' own Shiner Bock is one beer that will go well with just about any cigar. The flavors are not too challenging, and will not affect the flavors your palate will pick up in the smoke.
I recently discovered that Southern Star Winter Warmer makes for a good match with any Maduro that has a spicy profile, such as Black Label Trading Company's Last Rites series. Other good choices for dark spicy cigars are Imperial or Russian Imperial Stouts.
Samuel Smith's Organic Chocolate Stout is a great pairing with Oscuro and Maduro cigars, like Esteban Carreras' Chupacabra line (available in both Maduro and Oscuro).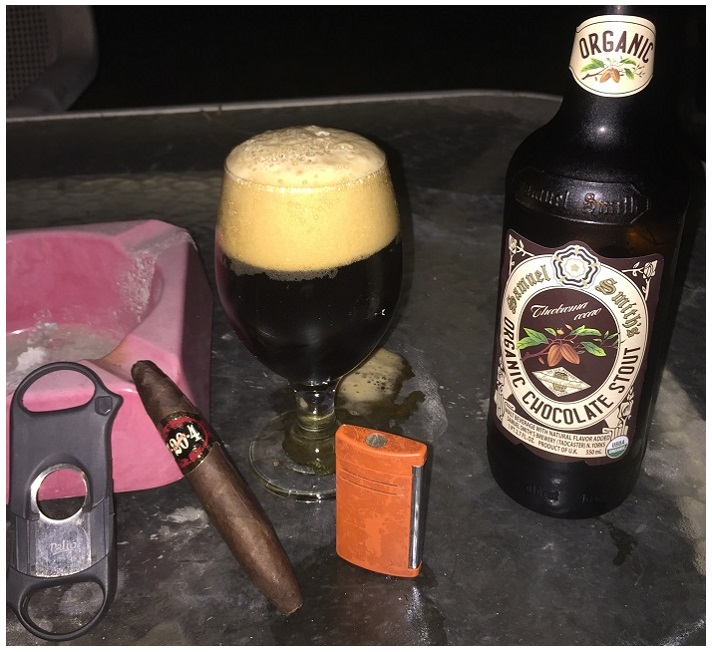 India Pale Ales (IPAs) are very good with Sun-grown and Habana 2000 wrapper cigars. The spices in the wrapper blend well with hop-forward ales like Stone Brewing's Ruination Double IPA and Lagunitas' Hop Stoopid.
Fans of milder smokes (like most Connecticut wrapper cigars) will find that lagers are the best bet for pairing, although pilsners are also good. Karbach Brewing's Love Street and Mother-in-Lager are good to pair with a Rocky Patel Connecticut or a Crowned Heads La Careme.
Morning Cigar Pairings
If you have the chance to relax and enjoy a cigar in the morning, you might want to pass on that beer and enjoy a coffee. While many prefer a milder smoke (like Perdomo's Champagne Connecticut), others like a good strong cigar in the morning, such as Dumbarton Tobacco and Trading's Sobramesa Short Churchill.
Hot black coffee goes well with most cigars, as does cold brew iced coffee. HEB carries a great new cold brew from Chameleon that is available in pecan, mocha, vanilla and black coffee flavors. If you're more into tea than coffee, a blend like Irish Breakfast or English Breakfast will pair well with various cigars.
Not a beer drinker?
For those whose drink of choice is Scotch, Rum or Bourbon, rest assured that all three go well with a variety of cigars, although I would highly recommend a water back to prevent drinking too much. It is my experience that a good cigar is wasted if you are too drunk to enjoy it.
The classic wine-cigar combination is a heavy Port with a stronger cigar (like a Southern Draw Jacob's Ladder) after a full meal. Not being a wine drinker, I really cannot recommend any specific pairings.
And if you don't drink alcohol, Topo Chico Mineral Water is good with all cigars. The carbonation of the cold mineral water helps to refresh your mouth between puffs, and makes it easier to enjoy the flavors of a cigar.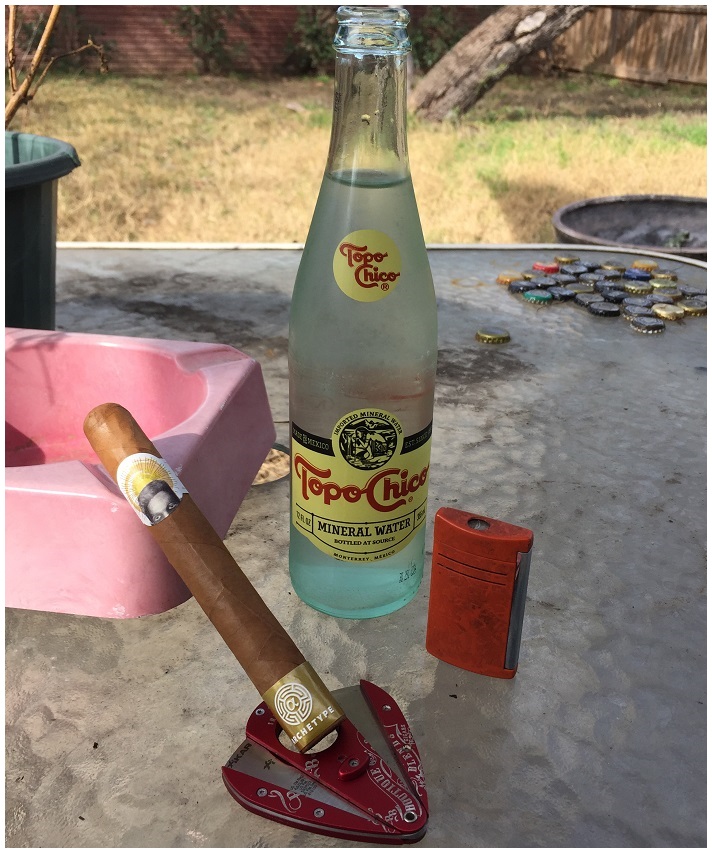 Do what you love
With all that said, live by the credos, "Smoke what you like, like what you smoke," and, "Drink what you like, like what you drink." There is no use in trying to live up to someone else's standard of what you should drink with a particular cigar if that drink ruins the experience for you.
__________________________________________________
Jeff Slatton is a longtime member of and contributor to Cigar Weekly (as well as being CW's Special Correspondent). Jeff resides in the San Antonio, TX area.