FDA Labeling Requirements Set For 8/01/18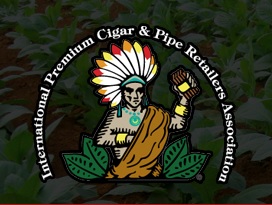 August 10th marks a major milestone in the implementation of FDA's Deeming Rule. On this date, the warning label requirements for cigar and pipe tobacco packaging and advertising go into effect. Below are a few things retailers should know ahead of time. IPCPR plans to release additional briefs on aspects of the warning label requirements over the coming days. These briefs will cover issues including the point-of-sale signage requirements for retailers of individual, unpackaged cigars and retailer obligations for advertising warning statements.

What are the Warning Label requirements for packaging?
Beginning on 8/10/2018, manufacturers of cigars must label product packages with//www.ipcpr.org/link.asp?e=This email address is being protected from spambots. You need JavaScript enabled to view it.&;job=3395149&ymlink=250943482&finalurl=https%3A%2F%2Fwww%2Efda%2Egov%2FTobaccoProducts%2FLabeling%2FLabeling%2Fucm524442%2Ehtm" target="_blank" data-saferedirecturl="https://www.google.com/url?hl=en&q=https:This email address is being protected from spambots. You need JavaScript enabled to view it.%26job%3D3395149%26ymlink%3D250943482%26finalurl%3Dhttps%253A%252F%252Fwww%252Efda%252Egov%252FTobaccoProducts%252FLabeling%252FLabeling%252Fucm524442%252Ehtm&">//www.ipcpr.org/link.asp?e%This email address is being protected from spambots. You need JavaScript enabled to view it.%26job%3D3395149%26ymlink%3D250943482%26finalurl%3Dhttps%253A%252F%252Fwww%252Efda%252Egov%252FTobaccoProducts%252FLabeling%252FLabeling%252Fucm524442%252Ehtm&;source=gmail&ust=1528901766071000&usg=AFQjCNFZLZl_NXW6FE31G6VBxD3LoupXLg"> six separate FDA warning statements. On the same date, manufacturers of pipe tobacco must label product packages with //www.ipcpr.org/link.asp?e=This email address is being protected from spambots. You need JavaScript enabled to view it.&;job=3395149&ymlink=250943482&finalurl=https%3A%2F%2Fwww%2Efda%2Egov%2FTobaccoProducts%2FLabeling%2FLabeling%2Fucm524470%2Ehtm" target="_blank" data-saferedirecturl="https://www.google.com/url?hl=en&q=https:This email address is being protected from spambots. You need JavaScript enabled to view it.%26job%3D3395149%26ymlink%3D250943482%26finalurl%3Dhttps%253A%252F%252Fwww%252Efda%252Egov%252FTobaccoProducts%252FLabeling%252FLabeling%252Fucm524470%252Ehtm&">//www.ipcpr.org/link.asp?e%This email address is being protected from spambots. You need JavaScript enabled to view it.%26job%3D3395149%26ymlink%3D250943482%26finalurl%3Dhttps%253A%252F%252Fwww%252Efda%252Egov%252FTobaccoProducts%252FLabeling%252FLabeling%252Fucm524470%252Ehtm&;source=gmail&ust=1528901766071000&usg=AFQjCNGFuwIr1Kjg7k0PxdIrSIT17fDJQA">a nicotine-addictiveness warning. The labels must make up 30% of the two principal display panels of the package, comply with other formatting requirements, and in the case of cigars be displayed consistent with an FDA-approved warning plan.

Manufacturers have until the end of 9/10/2018 to introduce into domestic commerce any inventory of products in packaging that DOES NOT comply with the new FDA labeling requirements, AS LONG AS they were manufactured prior to 8/10/2018. (In the case of a domestically manufactured product, this could mean removal from the factory before 9/11/2018. In the case of an imported product, this could mean release of the product from customs before 9/11/2018.)

What does this mean for retailers?
On and after 8/10/2018, U.S. distributors and retailers may continue to sell, distribute or import products that do not have compliant warning labels, AS LONG AS the products were manufactured before 8/10/2018.
What happens if the FDA comes to my store? Will the Agency hold me responsible for any package labeling issue?
The labeling responsibility for packaging rests with manufacturers. And there are a series of protections under the Deeming Rule that reinforce this for retailers.

On and after 8/10/2018, retailers WILL NOT BE in violation for selling any packaged cigar or pipe tobacco product without compliant FDA warning labels AS LONG AS:
The retailer can demonstrate or reasonably assert that the product at issue was manufactured prior to

8/10/2018

(and therefore is not subject to the warning requirements);

or

The package has some type of "health warning*";

The retailer obtained the product from an appropriately licensed manufacturer, importer, or distributor;

and

The retailer has not altered the product in a way that is material to the new requirements.
*It's important to note that the regulations do not define what qualifies as a "health warning" for these purposes, but legacy FTC cigar health warnings, California health warnings, or improperly executed FDA warnings could qualify.

How do I "demonstrate or reasonably assert" a product's manufacture date?
Ultimately, each individual supplier (including manufacturers, importers, and distributors) must determine how best to help assure its retailer customers that they may sell supplied products without FDA-compliant warning labels on or after 8/10/2018. Examples include:
Provide a letter confirming the date on which the manufacturer began complying with the new warning label requirements;

Include documentation confirming the date of manufacture (or the pre-8/10/2018 status) of products in a shipment;

Include production date information on or in packaging; or

Make such information available upon request and presentation of a labeled code.
In addition, IPCPR recommends that, as appropriate, retailers rely on their own records and inventory management practices for these purposes. For example, this could include:
Completing a physical inventory of packaged products on hand before

8/10/2018

(and thereafter as appropriate); and either

Applying a sticker or other marking to help the retailer identify the date of inventory of each package; or

Segregating products manufactured before

8/10/2018

to allow the retailer to identify products not subject to the warning requirements.
For any additional questions or concerns regarding warning labeling requirements, please contact Daniel Trope, IPCPR Senior Director of Federal Government Affairs at This email address is being protected from spambots. You need JavaScript enabled to view it..