Punch Signature Robusto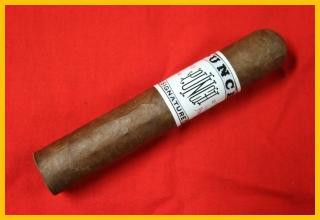 Size: 5 inches x 54 ring gauge
I've smoked cigars since the late 90s. And one of the main brands I smoked starting out was Punch. That being said, I've always had a soft spot for Punch cigars.
Over the years, I've smoked a lot more brands and developed more favorites. But I do find myself going back occasionally to Punch and Excalibur cigars.
General Cigars isn't known for stepping outside the box much. Most of its cigars are mild or, at most, medium bodied with a kind of standard, safe flavor profile. I've never been a really big fan of the Punch Rare Corojo, but I love the Punch Uppercut. So I was curious to see how I would like the new Signature.