Cubanacan Percy Ray 1928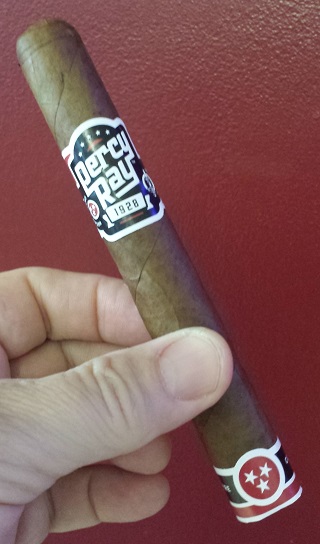 Editor's Note: Each week, our friends at the Smooth Draws Radio Show, based in Atlanta, GA, do a review of 'The Cigar of the Week' on their radio show, which can be heard Saturday mornings on AM1230 ESPN the Fan 2 (WFOM radio) from 9AM to 11AM. That review is printed (in its entirety) here on Cigarweekly.com, usually on the Monday following its broadcast.
The Smooth Draws Radio Show Pick of the Week
THE CIGAR
As our 'Premium Cigars of Georgia' cigar of the week, we've selected The Cubanacan Percy Ray 1928 by Nate McIntyre.
BACK STORY
Many of us in the cigar industry (and many more cigar enthusiasts) know Nate McIntyre from his presence in the retail and wholesale cigar sectors. From shop keeper to national sales manager, Nate has been a personable professional. In September of 2015, Nate announced, as Eastern U.S. Sales Manager for Cubanacan, that he would be branching out with his own cigar line – an annual limited edition, marketed under the Percy Ray Cigars banner, which would pay tribute to his grandfather.
Nate has stated that his goal with Percy Ray Cigars is simply to say thank you, give his grandfather (Percy Ray McIntyre) the honor to which he is due, and perhaps inspire other people to celebrate the same people in their lives.