Six minutes with Nish Patel
Sunday August 24, 2014
The story you're about to read is real.
For a little background on how this interview occurred, we first have to step back a few weeks to the re-launch of our little CigarWeekly magazine. Some of you may know (others may not) that I'm the person behind the @cigarweekly twitter handle. That's right – I'm the official twitter tweeter for our little community. And since a few weeks before the relaunch, I've been quite active in the twittersphere.
I'm also on the email lists for several of the local cigar shops. Over a week ago, I received an email from Maxwell's Cigar Bar in Woodstock about the Rocky Patel cigar event, featuring Nish Patel and the area sales manager for Rocky Patel Cigars, Stacy Cross. So I started tweeting about it: "Wednesday August 20 at 5pm." From that point on, the tweets took off.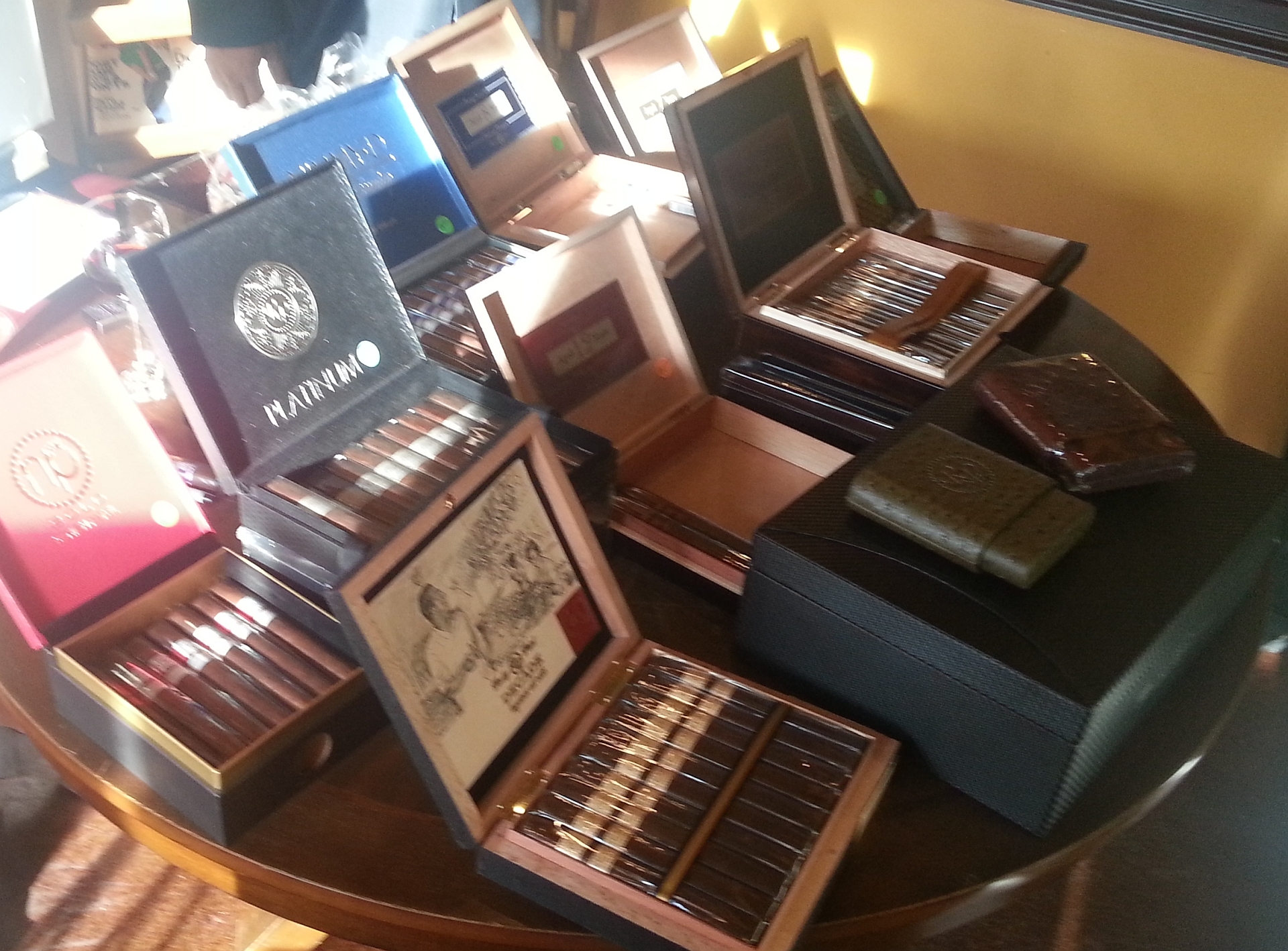 But I'm so used to such 'cigar events' happening on weekends that, in the middle of the work week, it entirely slipped my mind… Until Wednesday morning, that is, when another email from Maxwell's landed in my inbox, jerking me back to the reality that the event was taking place 'tonight'! I hurried down from my office and checked with the boss.