Ernesto Perez Carrillo New Wave Reserva Connecticut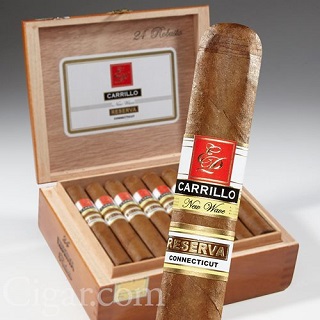 Background:
E.P. Carrillo had released a new cigar line that was originally marketed exclusively to the European market. However, EPC saw the error of its ways, and the New Wave Reserva Connecticut has now been made available right here in the USA.
The roots of the buy xanax online Perez-Carrillo family are in Cuba, where Ernesto's father launched the family cigar dynasty in 1948 when he purchased El Credito, a small cigar factory in Havana. The Perez-Carrillo family became well-respected in Cuba, and Ernesto Sr. was elected to the Cuban Senate in 1954, and again in 1958.
When Castro gained control of Cuba, Ernesto Sr. was arrested several times for his political beliefs, and the government confiscated the family's properties, including the El Credito factory.