Have Laptop, Will Travel
There are some definite perks to being a full time author. One is that you can work from anywhere. However, while the thought of working from the beach may sound appealing, truth is, sand, salt water and glare are not friends with electronics.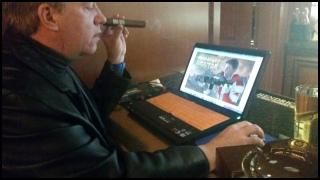 Most authors I know end up working from small, dedicated spaces in their homes. I tried that for awhile. But there were always distractions – excuses for 'creative avoidance'. Plus, after a day or two, I'd get cabin fever. Too many years of working in an office environment, I guess. I need to be around people, even when working on a solitary task such as writing.