Perdomo Reserve Champagne Noir Maduro Robusto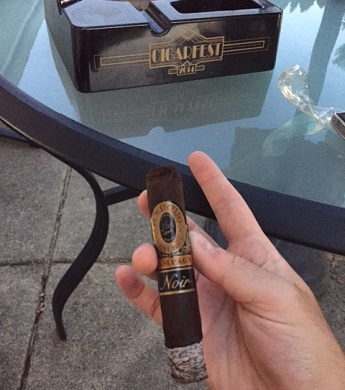 PUBLISHER'S NOTE: This review by Aaron Handelman (H311oLHD) is his second of cigars newly released at the IPCPR 2016 trade show.
I need to preface this review with the fact that I'm a Perdomo fan. In my opinion, Perdomo makes consistently good cigars at a great value point (the latter part of that statement represents an extra bonus for me!).
I've been a big fan of Perdomo's Lot 23's for years, and have enjoyed the rest of the cigars I've sampled from the brand as well. The Perdomo Reserve Champagne Noir Maduro Robusto is no different. I enjoyed this cigar from start to finish.

Upon removing the cellophane, I noticed a dark, somewhat shiny wrapper with a few harmless looking veins. A 'preflight' puff was somewhat sweet, and had a very rich tobacco flavor.

Once lit, this cigar instantly gave off plumes of smoke, and revealed a perfect draw.