Father's Day 2018 Gift Guide
June 12th, 2018
"Better late than never," I say. And in the case of this particular Father's Day Gift Guide, it was almost never. I'd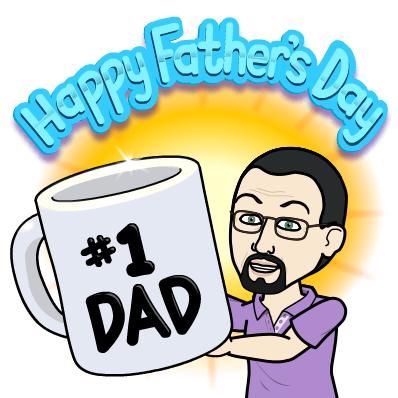 committed to writing the guide. Then, one of my co-workers left the company, and I picked up some of his duties along with a big project. To say that I would end that day not wanting to get near a computer would be an understatement. But hey! I pulled myself together, and with the help of Jason and Doug (I'll call out their sections, but you'll notice the difference in writing styles, I'm sure...), it's finished. So, without further delay - "Here we go!"
My birthday and Father's Day both fall in June. So for me, it's almost like Christmas. I tell my wife, and my children (who are all adults now), "Bourbon is for birthdays, Cigar Stuff for Fathers Day!" And I have a LOT of cigars as well as accessories too. But it's easier for someone to gift you an accessory.
Lighters are the boon and burden of every cigar smoker. There are some amazing lighters out there. And with the amazing warranties offered by the makers (such as Xikar), they're hard to pass up - until you lose one. Get dad a lighter or two that he can take out of the house, and not feel horrified if someone else picks it up or if he loses it. And with Prime shipping, it will be there in time!
Humidity control is a bear, and probably the least liked thing about having a large stash of cigars. (I have four large Coleman coolers full plus various other humidors and travel cases.) And then along comes Boveda. The smaller packs (8 or 10 grams) are perfect for travel cases, the medium (60 gram) are perfect for maintaining that desktop humidor full of cigars, and the jumbo (320 gram) - well, remember my coolers?
Choose your humidity and size here: https://amzn.to/2t0Lexz
Maybe dad needs a new humidor altogether. Does he (or mom) drink wine too? Kill two birds with one stone with a Whynter CWC351dd freestanding wine cooler and cigar humidor. I have the smaller cigar only model, and I love it - would not trade it for anything, and I keep some of my most precious cigars in there. Check it out.
And it would NOT be a Cigar Weekly Fathers Day article if I didn't suggest cigars. All of our site advertisers are top notch. For a treat that's actually made IN America (in Tampa's Ybor City district), get over to Xurvivor cigars and order dad a couple five packs!
For our overseas readers, Finest Cuban Cigars – a long time advertiser – is one of the best mail order sources for ALL sorts of cigars and tobacco products. Check them out. Note to our USA readers – our advice? Don't break the law. That's on you.
Now Jason, he's a wiz of a chef (publisher, owner of Cigarweekly.com and resident chef), and he's got a thing for kitchen tools. So this next bit is all his. Read on!
Of course, anything my kids purchase for me is a welcome and appreciated gift. We all, though, have a secret list of things we would secretly like to receive. These are tools that I already have in my kitchen. But as useful as they are, they would be a welcome addition to any kitchen arsenal.
1. Flexible 11-Inch Sauce Whisk - Stainless
My original purchase of a whisk like this came in a three-pack gift set from Kuhn-Rikon. Unfortunately, they no longer manufacture this whisk, but luckily they are still available. At first, it might seem to be an odd shape for a whisk, but it is perfect for its purpose. The flat head covered in a coil is hinged such that there is no corner of a flat saucepan that cannot be reached with it. It is particularly useful for making a roux or any sauce that requires whisking in a sauce pan with a flat bottom. Never again will you have a sauce scorching in the corner between the side and bottom of your pot. Truthfully, I probably use this particular whisk more than any other in my arsenal, and I have roughly twenty of them ranging from 2" to 20" in size. It's available from Bed, Bath, and Beyond for about $9.00. It's even dishwasher safe.
There is also a similar whisk that is available with a silicone coating for use in non-stick cookware. It's known as the Linden Sweden Nylon Flat Whisk, and it can be found online from Amazon.com for about $11. Also dishwasher safe.
2. Kuhn-Rikon Stainless Garlic Press
For the 35 years I have been cooking, garlic presses are confounding. They are either made from cheap pot metal, and snap in two when you try to squeeze a decently sized clove of garlic through them, or they are impossible to get clean after use. Kuhn-Rikon has solved both problems with their take on what a garlic press should be. First of all, it is made from quality, sturdy stainless steel. You won't be able to bend or break this press unless you are capable of ripping telephone books in half. Secondly, it is ergonomic and fits comfortably in one hand. Thirdly, it flips backwards exposing the press plate for easy cleaning. Dishwasher safe and definitely the last garlic press you will ever buy. Available at Amazon for $45. Seems pricey, but it is a joy to use.

3. ThermoWorks Thermopen Instant-read Thermometer.
Quite possibly the most used thermometer in my kitchen. 2-3 second response time and good from -58.0 to 572.0°F (-49.9 to 299.9°C – roughly converted) . Retractable into the handle for storage. Pocket safe and even available in a splash-proof model. I've been using one of these for at least 10 years and I am only now replacing the battery for the first time. The batteries aren't something you can pick up at the grocery store, but they aren't those little disc batteries that cost plenty and last little. It's a 12 volt "N" sized battery and costs only about $3 apiece. Whether you are grilling, baking, roasting or frying, this thermometer is up to the task. Not an inexpensive thermometer (there are cheaper knock-off imitations, but I wouldn't recommend them), but it's trusty, durable and accurate. What more could you really want in a stand-alone thermometer? They cost $79, come in a variety of colors and are available at ThermoWorks. You can often find them cheaper than that if you subscribe to their newsletter and have notice of open box sales. Subscribing also enters you in a drawing for a product prize every week and they have lots of tips to improve your cooking skills. This product is NOT dishwasher safe, but isn't hard to clean.
Get your ThermoPen (original or Mk4!) - Click HERE!
And now it's onto our final segment – the lovely brown liquor dad loves – penned by our own spirits expert, Doug Kuebler.
Father's Day Whiskies...
What would Father's Day be without the gifting of some tasty whiskies? Here are four sure-fire suggestions that will please most any libation-loving dad.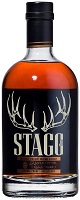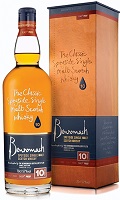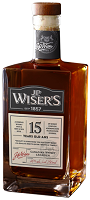 Bourbon Whiskey – Stagg Jr ably bridges the gap between Buffalo Trace's 'standard' releases (including Eagle Rare Single Barrel 10 Year Old) and the much sought after George T. Stagg. This one's well worth getting to know, and provides for an enjoyably warming pour.
Scotch Malt Whisky – Benromach 10 Year Old 100º (Imperial) Proof offers up a rich mouthful of deliciousness. This is what great Highland malts used to taste like, and fewer nowadays do.
Irish Malt Whiskey – The Whistler The Blue Note 7 Year Old may be a touch on the youthful side. No matter. The effect of the Oloroso cask finishing is spot-on, and the result is definitely worthy of another pour.
Canadian Whisky – Wiser's 15 Year Old is, quite simply, a dangerously drinkable whisky. Its combination of smoothness and subtle rye-oak spiciness leads to an amazingly well-balanced finish.